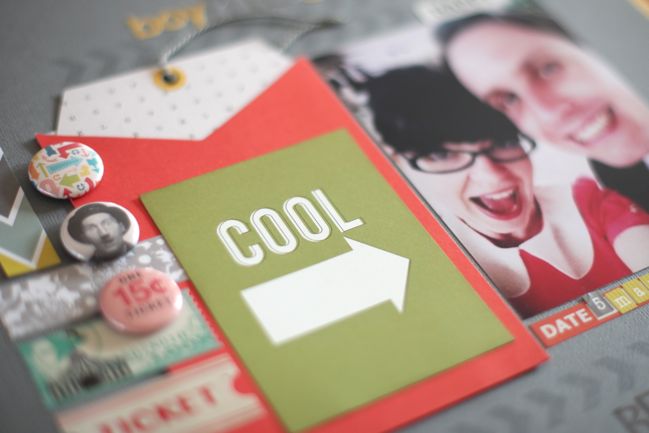 The above posted with much irony. I am not feeling very hip or fancy or cool lately! But it doesn't mean I'm not still having fun. Today I packed a lunch with everything except the broccoli cut into the shape of train cars. That is totally the definition of cool, right? I should scrapbook train shaped sandwiches. That would take it to a whole new level of cool.
But what I'm really meant to draw your attention to is not the 'cool' of it all but that big arrow! I challenge you this week to scrapbook with arrows. Arrows with stamps, die cuts, patterned paper, stickers, chipboard, or paperclips, perhaps! Everything else is completely up to you, so you can take your inspiration in any direction you like!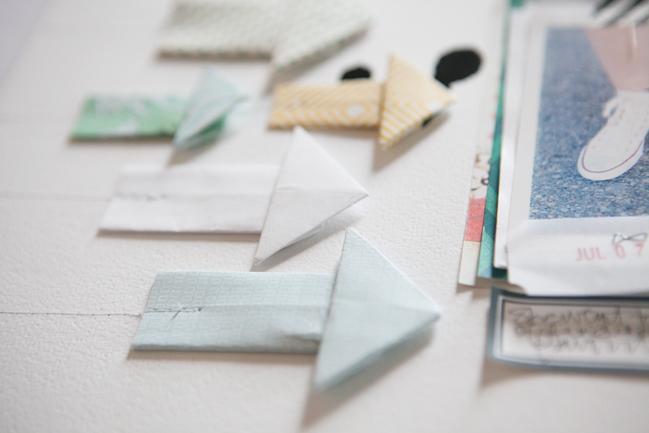 A few years ago, Marcy Penner shared this tutorial for creating arrows from patterned paper scraps, and there's also this sketch and video in the archives, if that helps you get to the point with your page design. But for brand new inspiration for this week's challenge, take a look at these examples from contributing designer Heather Leopard and guest artist Mandi Holmes.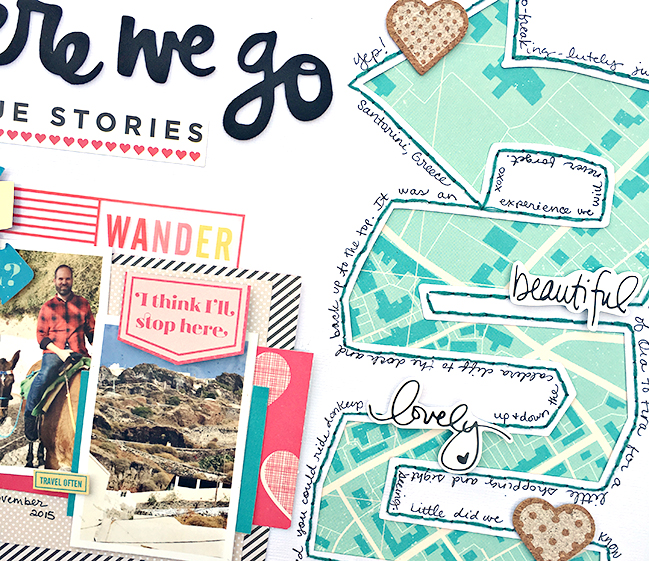 Bryan and I recently went to Santorini, Greece as part of our anniversary trip. One of the most memorable things we did was ride donkeys down the Caldera cliff to the dock and back up again. The cable cars were not operating out so we figured we'd be adventurous. Because it is a very treacherous cliff, it meanders back and forth across the mountain. I thought it would be fun to tell that story not just with the pictures and words but also through the design of my arrow.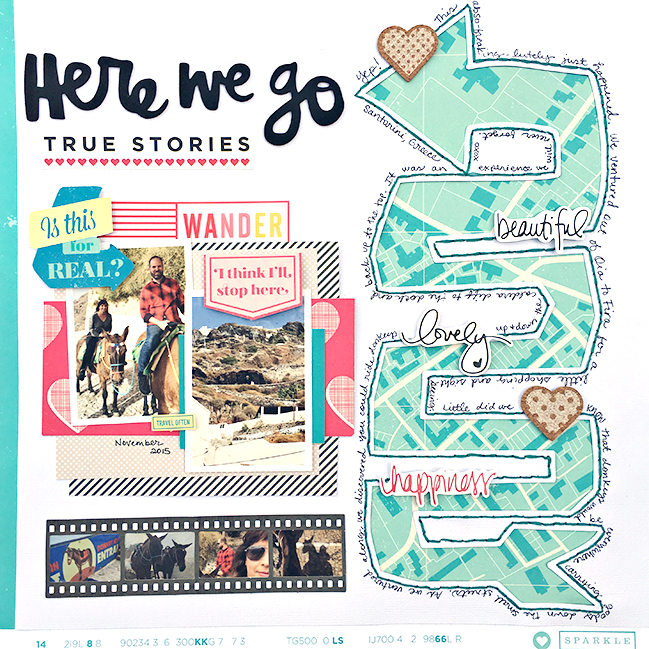 I designed it so that it leads you back and forth up to the top. I wanted the arrow to lead to the photo and then I included another "Is this for real?" arrow to lead to the photos, then another arrow pointing to the top of the cliff. I rounded it out by including a small film strip of other memorable photos from the ride.
- Heather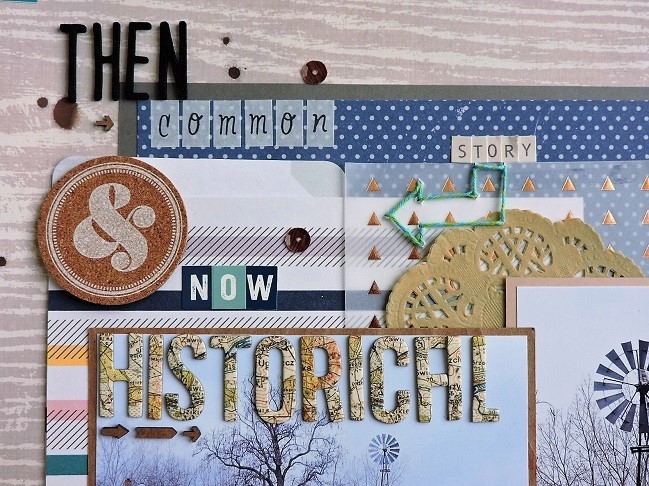 I created this page because I have a love with old buildings and items that were once popular. I love capturing these moments in a scrapbook page because it helps keep their history alive.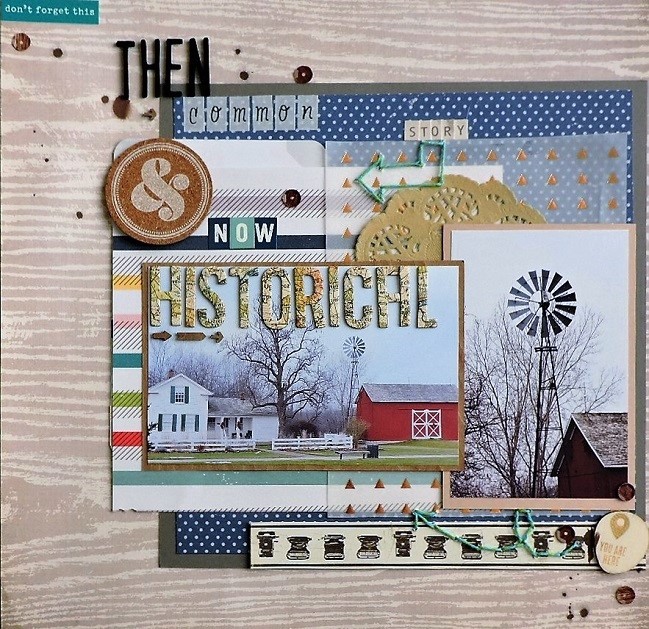 For the journaling on this page I wanted to have it hidden since there were a lot of facts about the windmill. That gave me a good place to start with the arrows, and I stitched one to point toward the hidden journaling and make it a bit more obvious so it can be read. Then a second stitched arrow points to another important element on the page – the photographs!
- Mandi
You have a week to complete the challenge and share a link – but of course you're welcome to set your own time schedule. Whatever keeps you happy and creative!
Today's Guest Artist: Mandi Holmes loves cooking, doilies, and coffee. You can find more from Mandi on Instagram, Facebook, and her blog.

Read more about: scrapbooking-challenges
02 May 2016

Next post: Direct the eye with arrows on a scrapbook page
Previous post: The Scrapbook Process starts Monday!