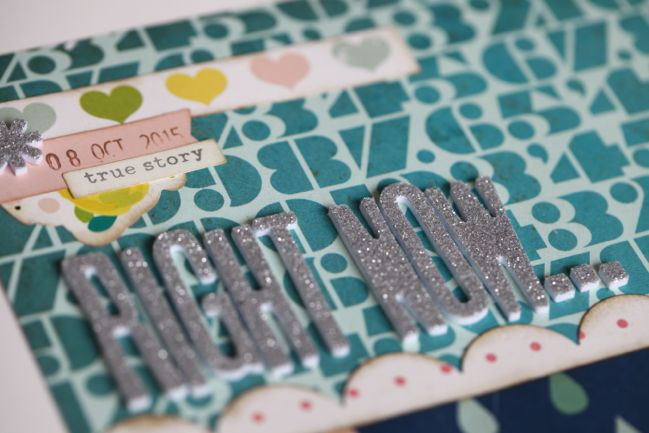 I'm so grateful for the positive response to new things here, and seeing the first few layouts for this week's scrapbook a selfie challenge pop up on Facebook made me grin from ear to ear. (Don't forget to link them up at the end of yesterday's post so everyone can see!) Today it's my turn, and this video has been a long while coming – it's the page I made right around my birthday, which isn't itself a problem until you realise my birthday was in October. Oh well!
I've always used a selfie of just myself for this page in the past but at the last minute I was happier including someone small in the photo as well. For those who initially balked at the idea of scrapbooking a self portrait, maybe that would help! Take a picture with your child, parent, significant other, pet, some random guy on the street… whatever makes it feel right for you!
This is an As It Happens video, so unlike Glitter Girl, I'm a bit extra rambly and indecisive, but it gets there in the end. I do as little editing as possible in the As It Happens episodes so you can see everything in pretty much real time and the only thing I plan before I start filming is some of the supplies I will use and the photo!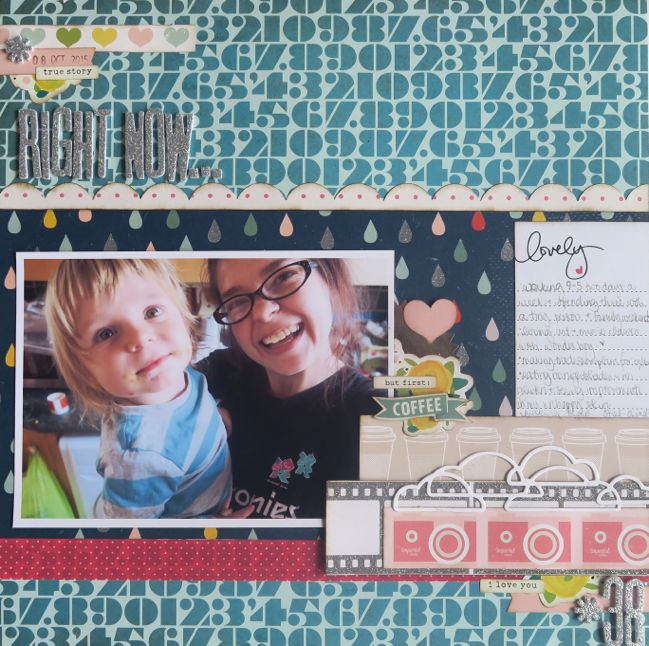 Speaking of supplies, this one features mostly things from my True Stories collection, which is hard for me to admit is basically a year old now. We released it in January 2015 but it didn't ship until later in the spring, so I guess there's a technicality if you have too much of it on your desk! It hasn't been there a year, I promise! I've added some buttons over there on the right to online shops who carry my products, and you can still find True Stories if you see something you missed before but fancy now. In fact, it will probably be on sale. (Disclosure: Those boxes are affiliate links, which makes it possible to pay guest artists for the work they share here.)
There's still plenty of time to snap a selfie and scrapbook it, so put on that lip gloss you save for special occasions, stand next to a window for beautiful light, and look up to the camera. Then get cutting and pasting and all things scrappy!

Read more about: scrapbooking-videos
01 February 2016

Next post: Glitter Girl Adventure 127: The Handmade Implementation
Previous post: Weekly Challenge: Scrapbook a Selfie