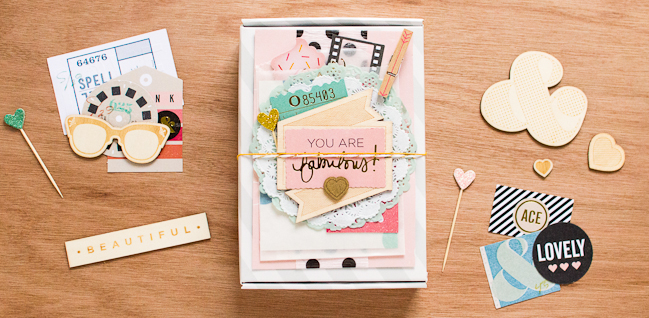 Hands up if you still have some of the original American Crafts Shimelle collection in your stash! I've asked three inspiring crafters to share their ideas for putting those supplies to use. They've made me want to go back to those patterns and embellishments, so I hope they get you crafting too! Please welcome Stephanie Baxter, Steffi Ried, and Jana McCarthy!
Stephanie says: There are a couple of birthdays on my calendar that always fall when I'm busiest and can catch me unawares if I haven't prepared for them in advance of all the hustle and bustle! I decided to make a birthday gift box ahead of time so that I can just pop the gift in and have it ready to go in no time at all. I've been loving looking on Pinterest at all the gift-wrapping inspiration lately, feeling super inspired by all the lovely paper, doilies, and die-cuts that I've seen layered on top of gift boxes. I used an empty box that my Studio Calico Project Life kit comes in as the foundation and built up layers using various beautiful pieces from Shimelle's first collection, adding in a couple of doilies and other bits and bobs to finish it off. I didn't glue anything down but kept it all together with a wooden peg instead, so that the recipient can reuse each piece if they want to. It's the gift that keeps on giving!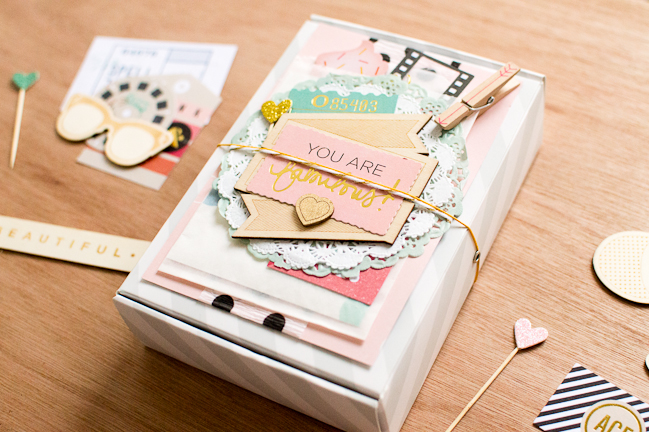 Stephanie's first scrapbook page was about her high school prom and made in maroon in 2005. See more of her work at her blog.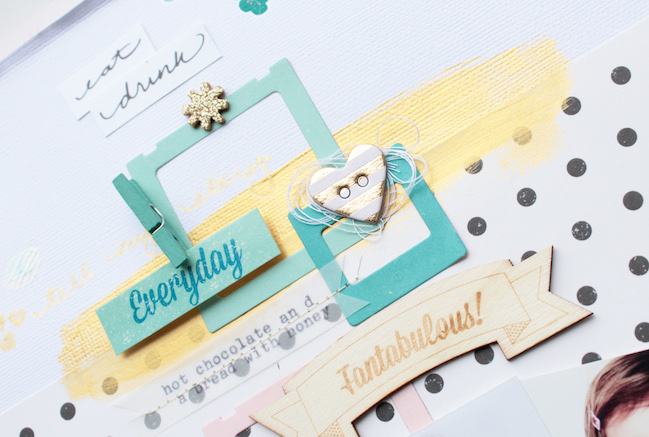 Steffi says: And here comes my layout. The name of the layout is "Good Morning". I used a snapshot from my little girl in the morning with her hot chocolate in the kitchen to capture a sweet moment in our everyday life. The embellishments and colours from this beautiful collection fits perfectly with my photos and the theme. They made it so much fun to scrap!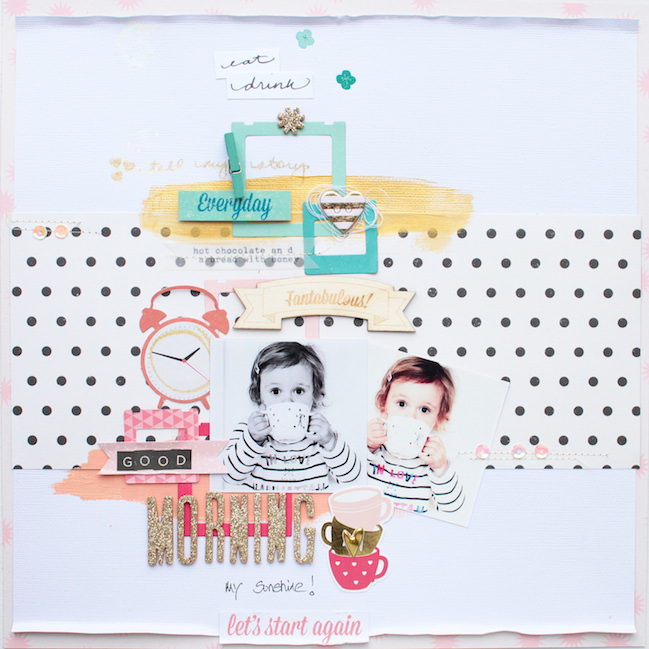 Steffi lives in the south part of Germany. You can see more of her work on her "blog": (www.steffiried.blogspot.de) or on Instagram.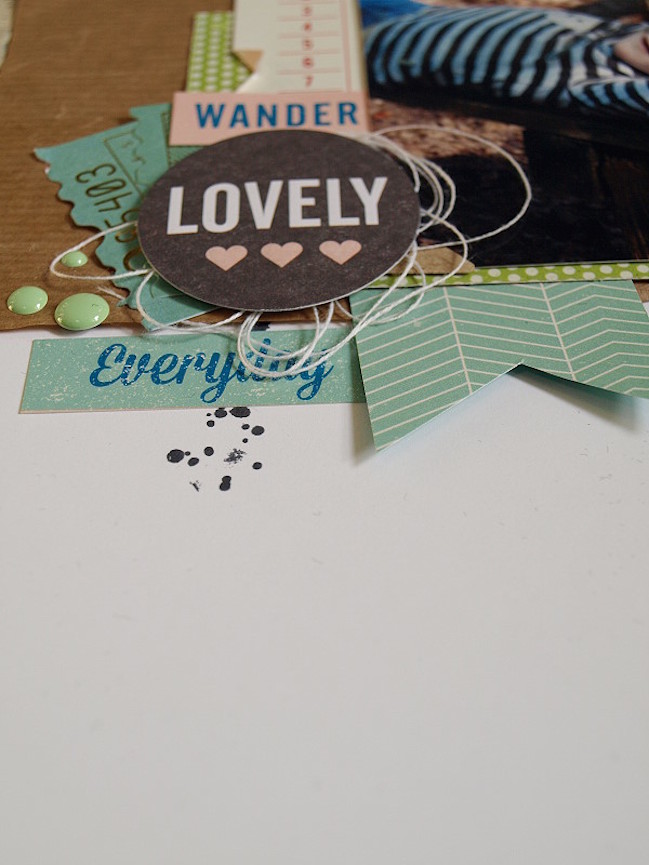 Jana says: I really love the greens and blues in this collection, perfect to scrap photos from my boys! This photo was taken on a lovely walk into a little forest. We had a great trip and so much fun, but we needed to take some breaks and just enjoy the moment! That's what I hoped to capture on my page.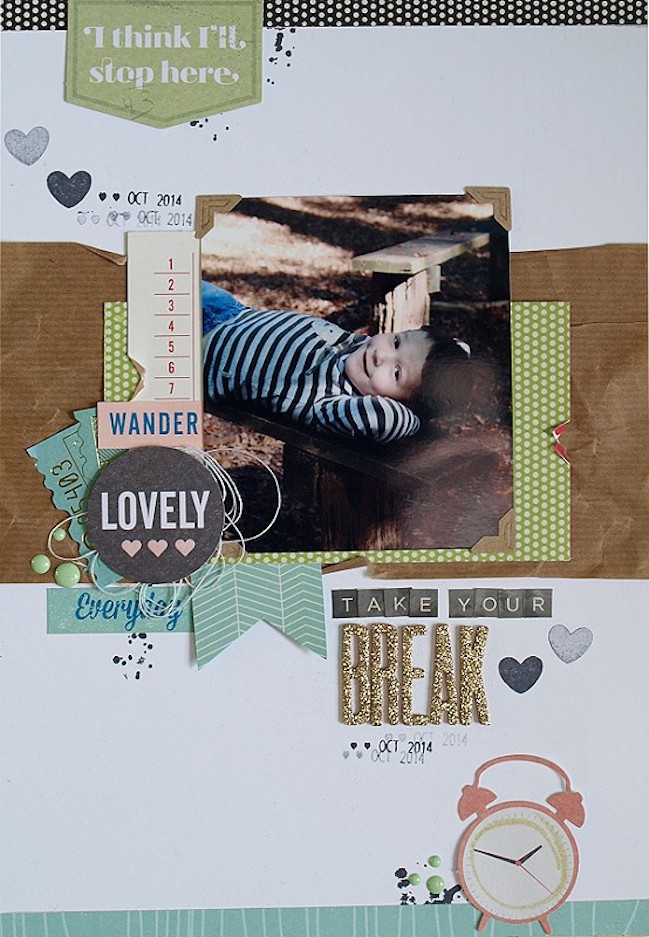 Jana's first scrapbook page was about her youngest son and made in kraft with a touch of blue in 2013. See more of her work at her blog.
Now it's your turn – and hopefully you could see this coming! It's time to craft with that first Shimelle collection. If you don't have any on hand, please don't worry and just enjoy any of the other challenges! But if you do, it's time to move something from your stash to your albums! And we'd absolutely love to see what you make. You'll inspire someone else to get using that stash!

Read more about: inspiration-party scrapbooking-challenges
06 March 2016

Next post: One more challenge for the weekend, but I need your help!
Previous post: An Adventurous Colour Story