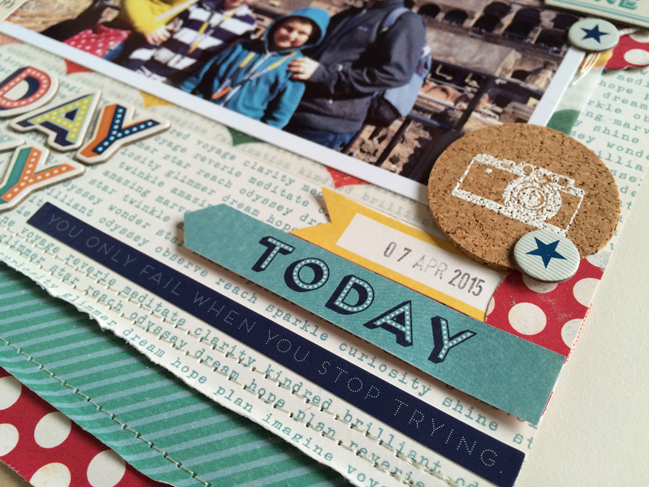 Welcome back! Ready for another challenge? This time we're going on a colourful adventure. I asked Jo Boland to choose a colour story and she came up with a combination perfect for hitting the road near or far. We wonder what adventure of yours springs to mind when you see these colours.

When I think of travel layouts I think of the colours red, light blue, and cream, I think it's because of the colours associated with airmail labels. I love this colour combination so for me using it on a layout makes me happy.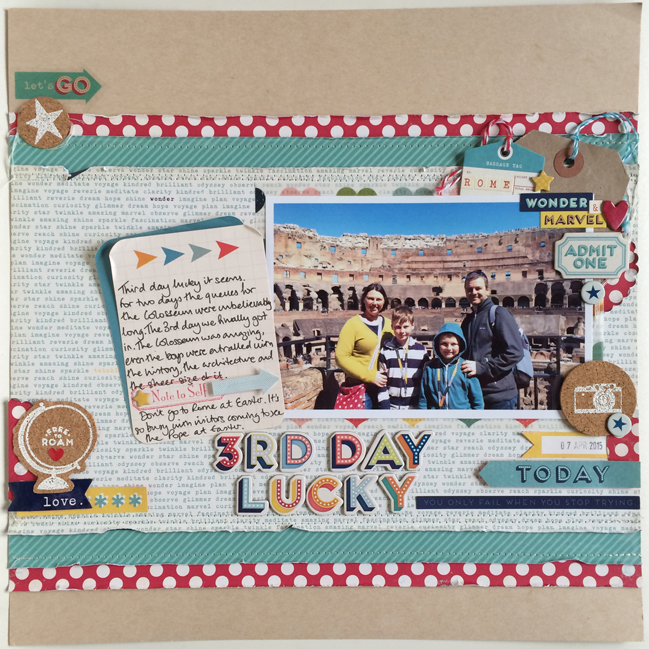 I used the Hubble paper for the cream and Rosetta paper for the blue, both from the Starshine collection and pulled an old red polka dot paper from my stash, layered these on the page and stitched them into place.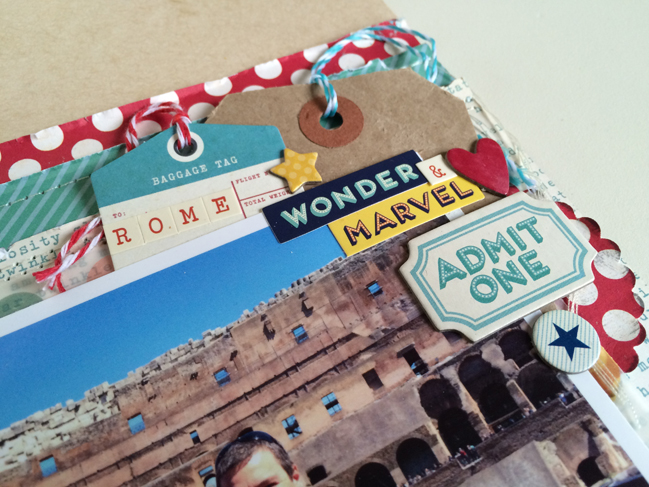 Next I built up my layout with the photo, journaling and title, then added clusters of embellishments around the page pulling in pops of colours from the photo. I made cork embellishments with the Starshine stamp set, VersaMark ink and AC Zing embossing powder, which I cut / punched out and adhered to the clusters. I love the texture the cork brings to the layout and I'm really happy to have another story documented.
-Jo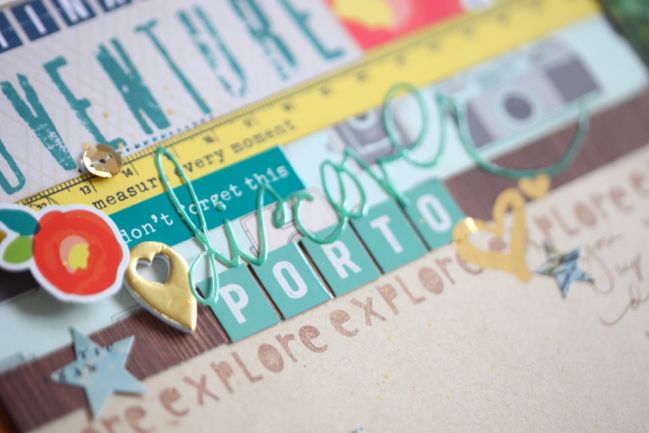 One of my favourite layouts from my own albums uses this colour scheme too, and works with plenty of patterned paper scraps. Designs that let me use papers I've already used elsewhere without looking repetitive in my albums always make me feel better about my shopping habits!
When I created this page, I only had a Big Shot in terms of manual die cutting, and this post shares how I used the WeR letterpress plates with that. I've since used the WeR Evolution with the letterpress platform and it does work very well! I should do a video comparing the two machines perhaps. Until then, Amy has a video sharing the WeR letterpress process if it's something you'd like to see.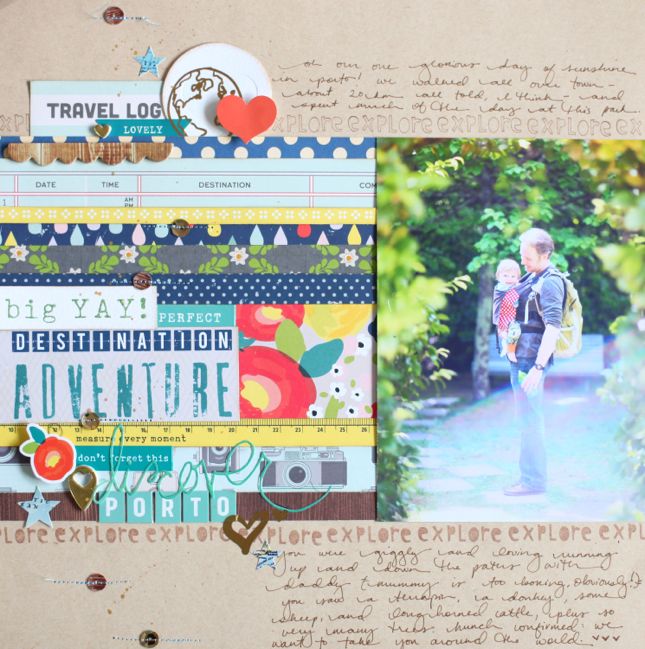 Now it's your turn, of course! What adventure (big or small!) suits this colour scheme for you? Create a new scrapbook page using these colours in any style and share it with us!
Today's Guest Artist: Jo Boland loves making stuff, vintage style, and drinking coffee. You can find more from Jo on Instagram, Pinterest, and her blog.

Read more about: inspiration-party scrapbooking-challenges
06 March 2016

Next post: Three ideas for using that first Shimelle collection
Previous post: Circular scrapbooking inspiration