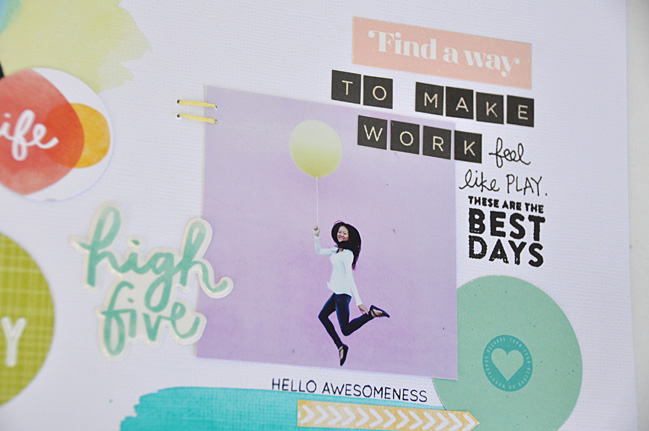 I love incorporating different mediums all into one scrapbook page. Today, I am demonstrating some of my favorite techniques at the moment – stamping, watercolors and stitching. I love starting off on a fresh, clean sheet of white cardstock.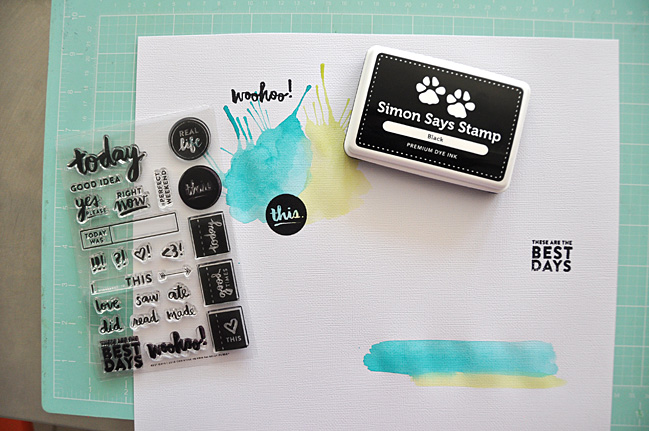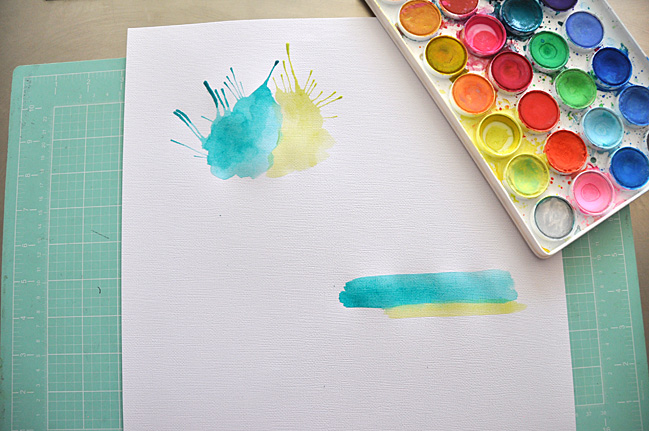 To make the watercolor shapes, I made a small circle with a juicy dot of paint and used a straw to blow some air to make this splattered effect. For the 2 strips of paint below, I just painted two short lines, lighter color first, darker color on top.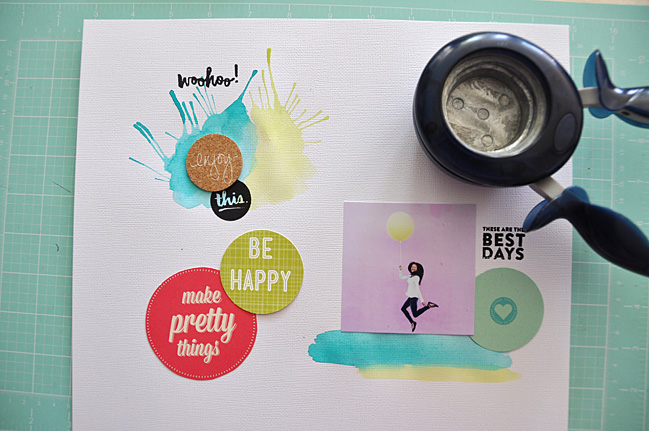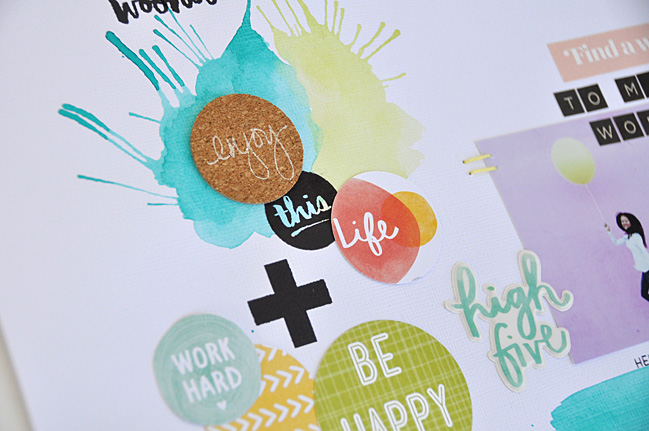 To add the circles, I punched out some phrases from Shimelle's and my Stitched line of papers, added a cork circle and stamped a Kelly Purkey image.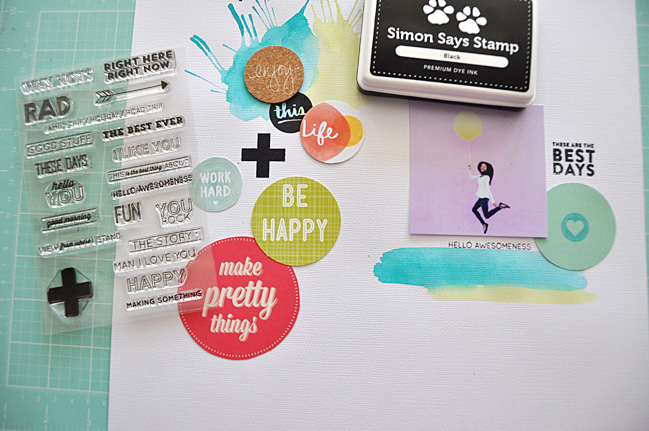 Next, to add a few more stamped phrases from Kellie Winnell and place my photo.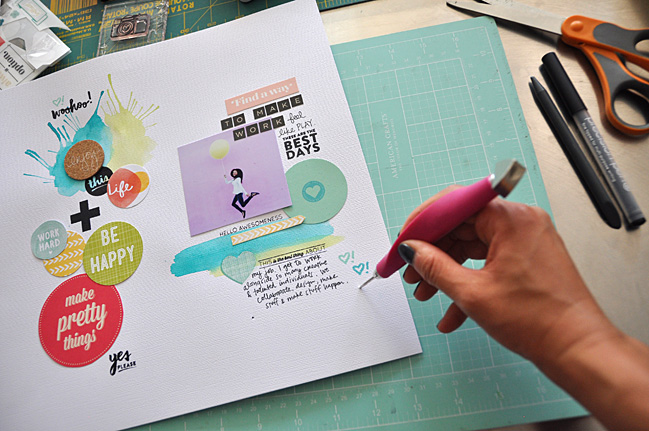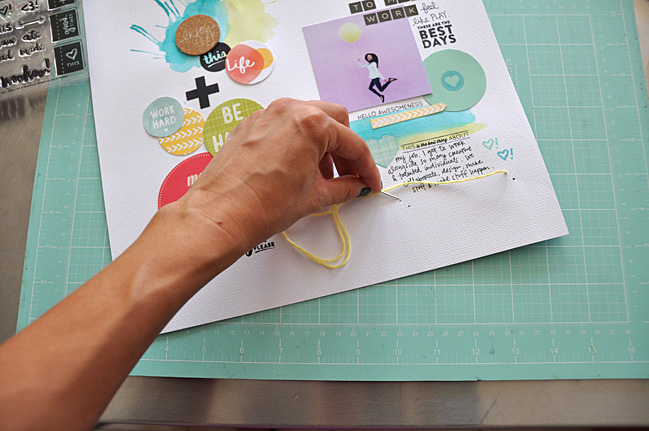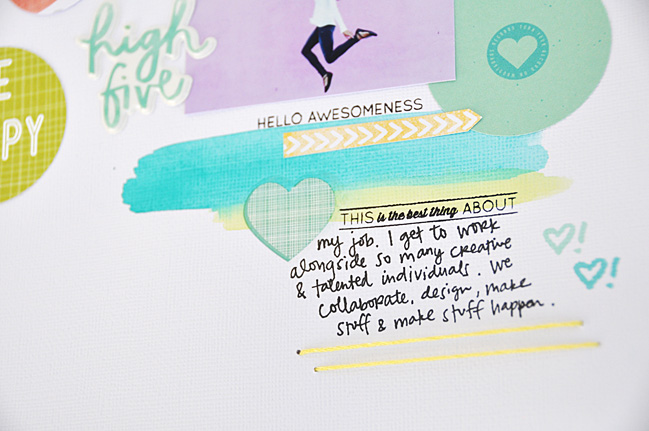 I added some handwritten journaling and then beneath, I used a paper piercer to make a few holes and added some simple line stitches beneath the journaling. This is a fantastic and fast way to add a bit of texture with thread to any paper project. And really is the perfect finishing touch, in my opinion.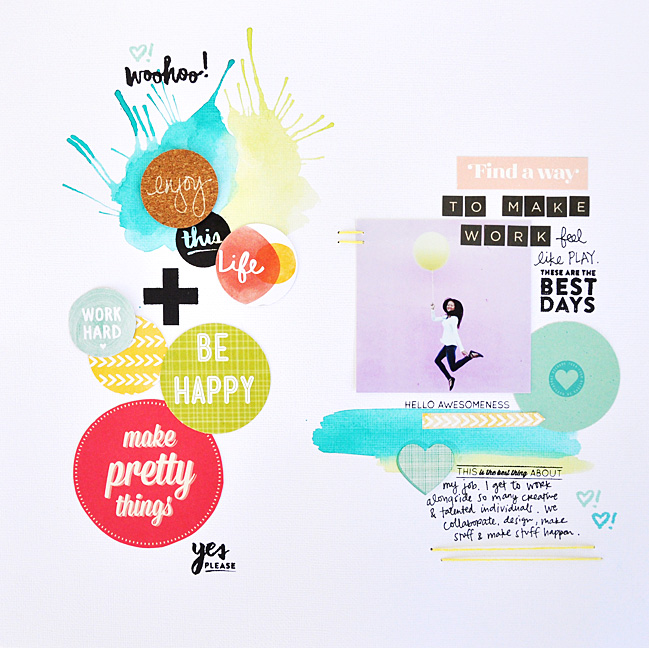 It's hard for Amy Tan to imagine where her life would be had she not fallen in love with scrapbooking in 2007. This hobby has afforded her so many amazing opportunities—including a number of signature lines with American Crafts, many of her projects published in a variety of magazines, her own book, and the chance to meet so many inspiring people—that she is endlessly grateful for. Her company, Amy Tangerine keeps her busy with creative collaborations ranging from custom scrapbooks to celebrity events to consulting services. When she's not at home in Los Angeles, California with two mischievous Jack Russell Terriers, her long-time partner, JC and their adorable son, Jack, she is traveling, finding great places to eat, and doing her best to enjoy every moment. All while Instagramming everything along the way.

Amy loves salted caramel anything, doggy cuddles, baby giggles, palm trees, riding her beach cruiser, and nachos. Always nachos. You can see what she's up to on her blog amy tangerine and Instagram and join her for her latest online workshop, entitled Inspiration Live (only $20!)





Read more about:
16 October 2014

Next post: Christmas Planners: A Scrapbooking Tutorial by Cara Vincens
Previous post: Available while stocks last: Nailed It Stamps!