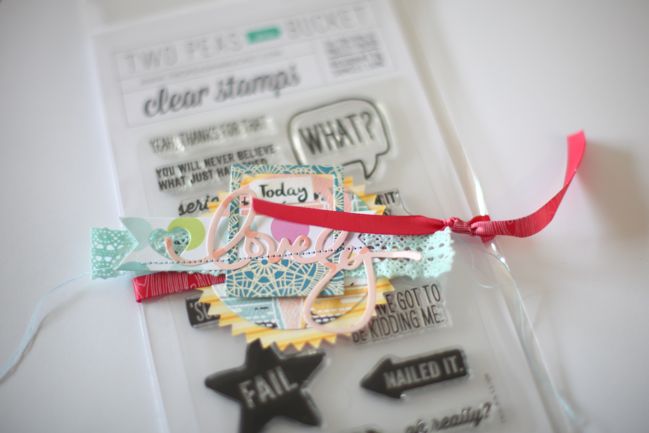 Some of you may remember I designed a set of 'real life' phrase stamps for Two Peas in a Bucket last year, called Nailed It. With the closure of Two Peas, I now have the remaining sets of this design and can ship them from here in London, which may make a difference if you were hoping to order a set to a European address and shipping from the US was too expensive. Of course it's still possible to send them back to North America if that's where you are!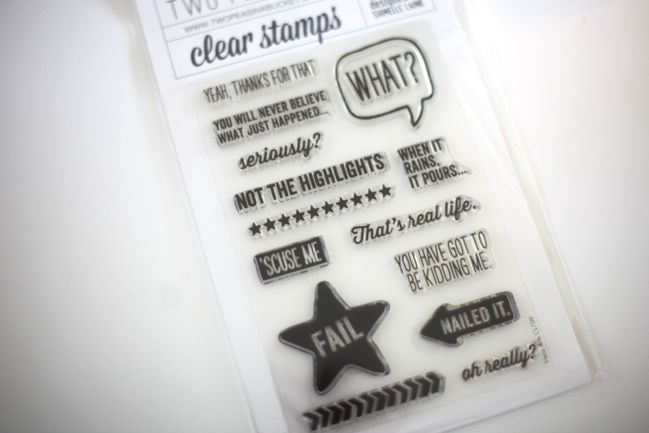 These stamps are high quality photo polymer, made in the USA. They are long-wearing and can be used with a variety of inks. You will need an acrylic block or other stamping surface, as clear stamps don't come mounted to anything (that will be old hat to those of you who stamp all the time, but I know it's a little confusing the first time you see a set of clear stamps so it's worth a mention now and then). The set is 4×6 inches, and the individual phrases are designed to fit on 3×4 cards for Project Life scrapping as well as other projects of any size.
Sorry – all stamps now sold! Thank you!
About the Workshop The new workshop will be available shortly, just waiting on one last tiny detail and then it will be available for you!

Read more about:
13 October 2014

Next post: Mixing Amy's Stitched Papers with Shimelle Stickers:: A Scrapbooking tutorial by Amy Tangerine
Previous post: Two scrapbooking workshops to check out