I know it's been ages since we first mentioned it, but today I'm thrilled to finally show you my debut paper crafting collection for American Crafts, which hits stores this month! Here's a look at what just hit my desk.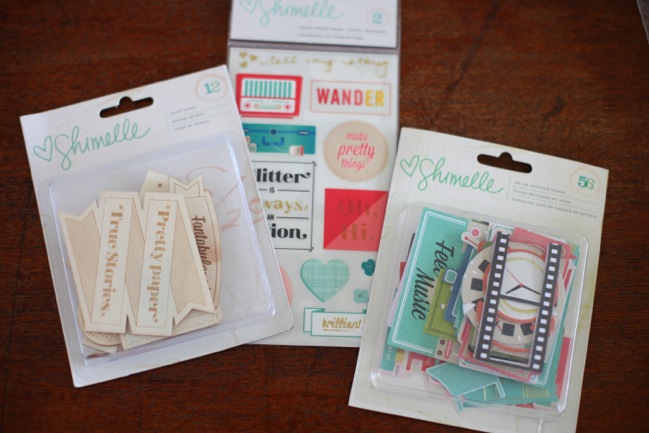 Embellishments include wood veneer pieces, glittery rub-ons, and a pack filled with paper die-cuts.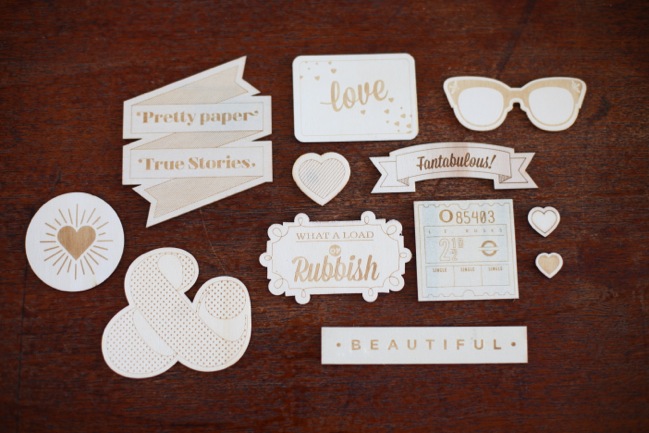 The wood veneer includes four heart designs, so you have enough for a visual triangle on your page without needing multiple packs.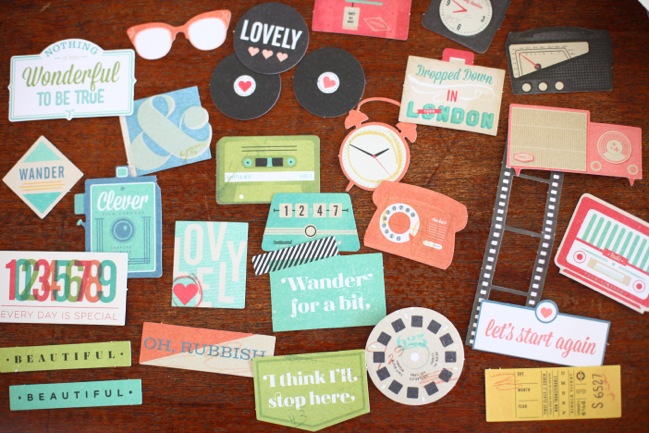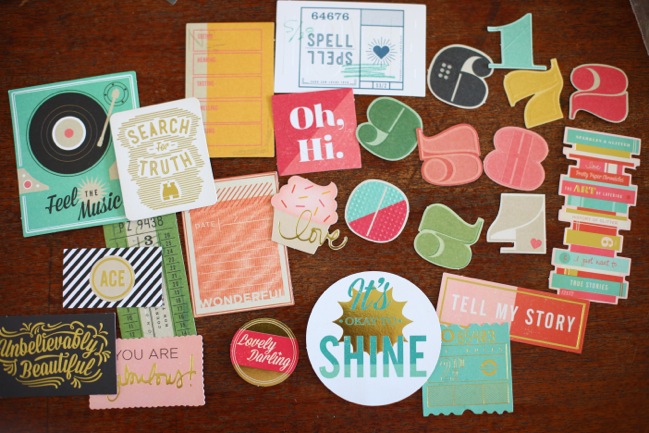 And so many die-cuts! Some have gold foil and some are embossed.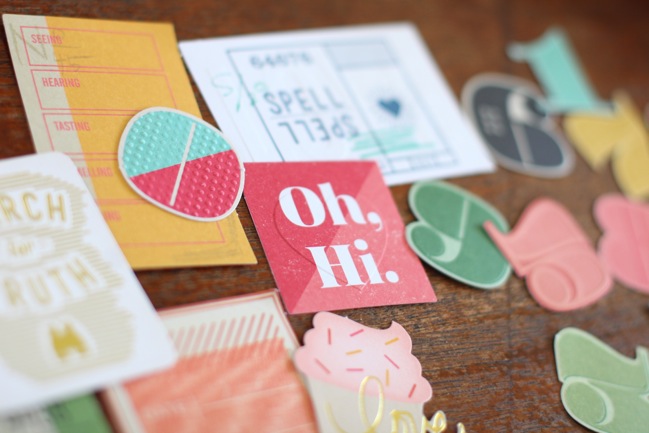 I'm hoping you can see the embossed texture here!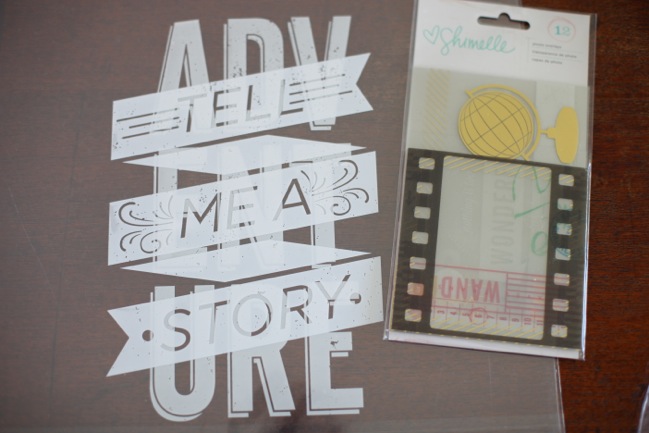 There are two sets of transparent overlays. The big set is seriously big! They have the holes in the side like a page protector so you just pop them into an album and the next page shows through. They can be used plain or with extra embellishment on top. The smaller set has 4×6 and 4×4 overlays to go over photos, including colour, white, and gold foil designs.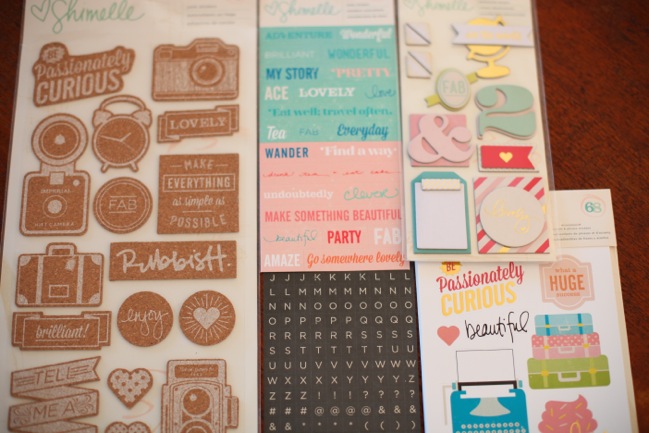 There are three sets of stickers – printed cork, a small pack with mini letters + words and phrases, and the eight page book of stickers, which again has gold in the mix. Still keeping those page design tricks in mind – there cameras and three hearts on the cork, and the small letter tiles match the numbers on the clock die-cuts.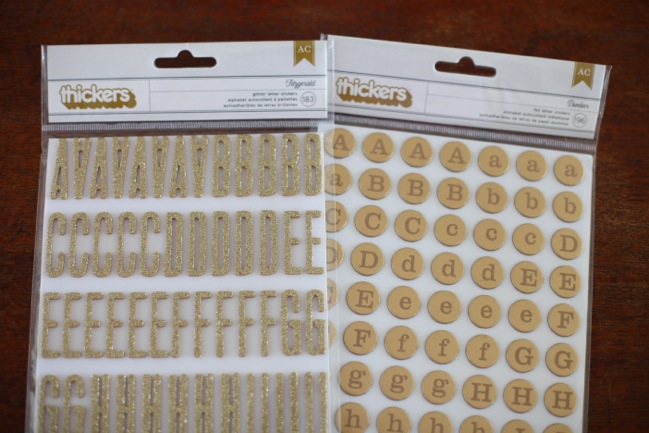 And two packs of Thickers letter stickers – one in gold glitter on foam and the other is gold foil on chipboard circles.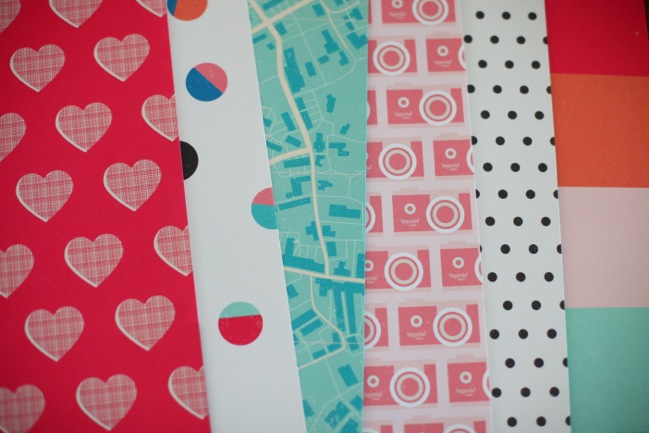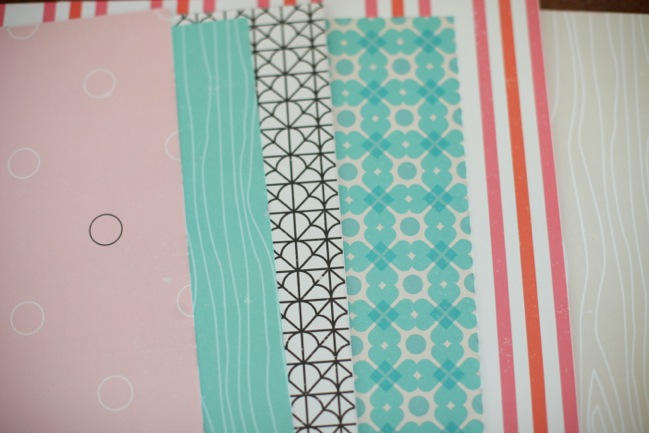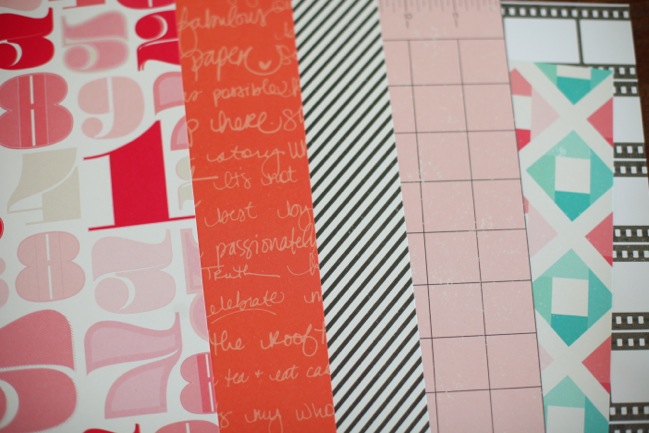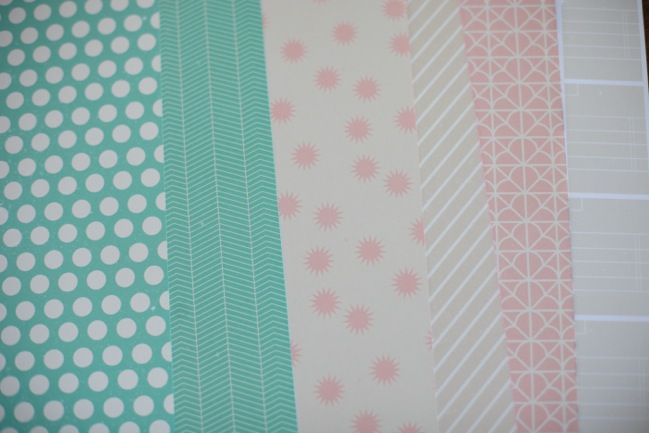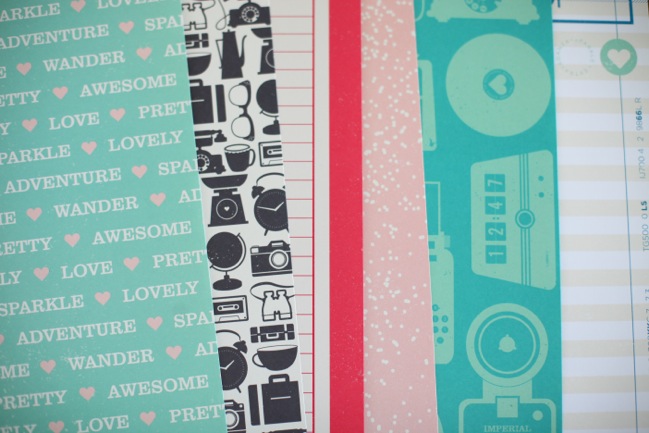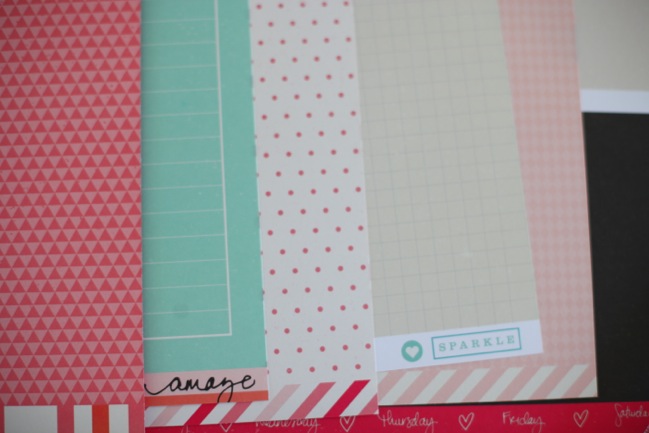 Plenty of patterned paper, of course! I wanted colours that could seem bold and muted at the same time, and shades of the same colour so there is red but also multiple shades of pink, turquoise, and orange.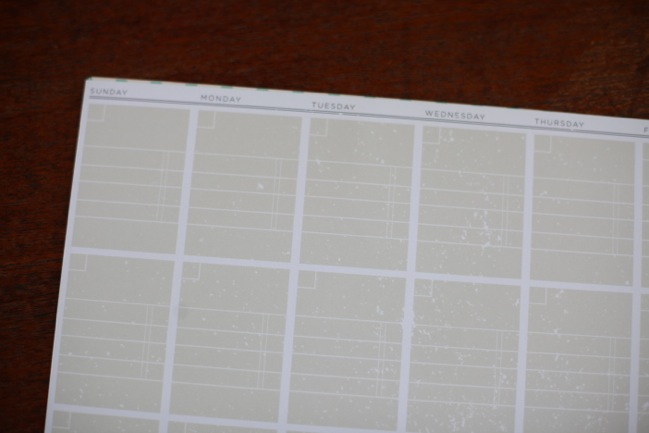 Because you might otherwise miss it – the back of the aqua paper with words and hearts has this calendar journaling print!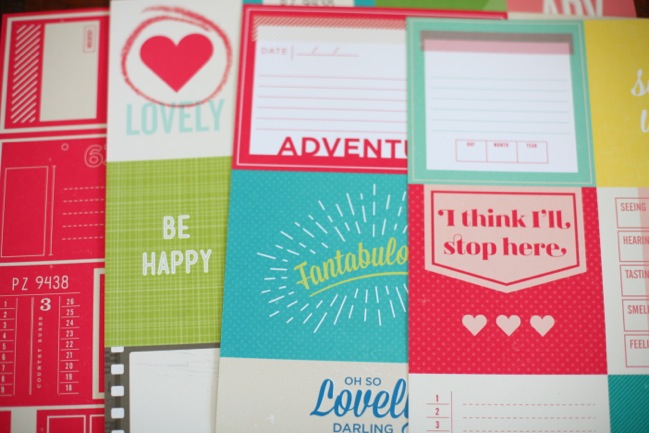 There are four cut-apart papers: 4×6 blocks, 4×4 squares, 3×4 cards, and a ticket and tag print with a variety of sizes.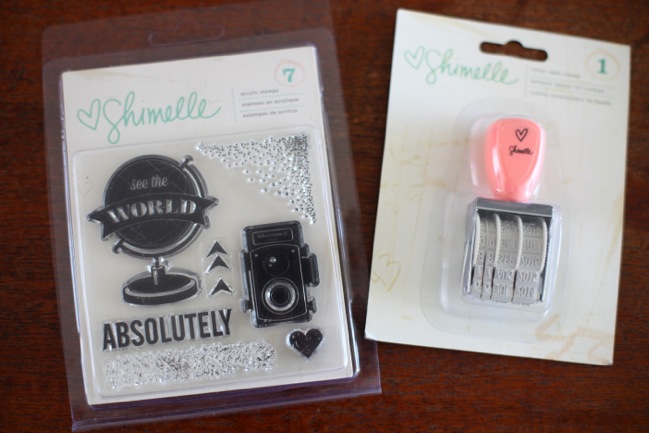 The clear stamp set includes the globe and camera, but also two texture stamps – one for corners and one for layering under words. The date stamp has months in the middle, like 01 JUL 2014, for example.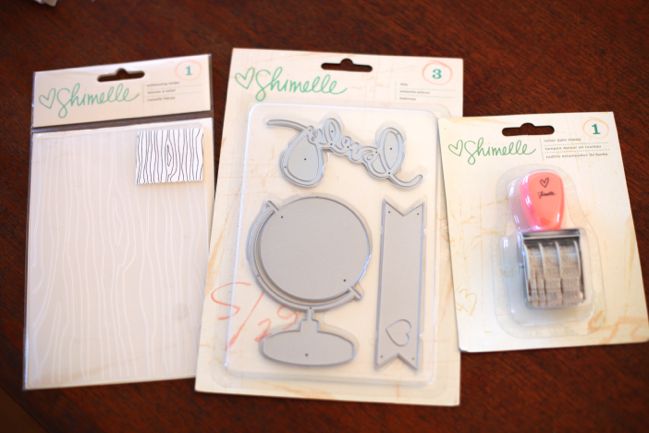 Aside from the roller date stamp, there is also a set of metal dies and a woodgrain embossing folder.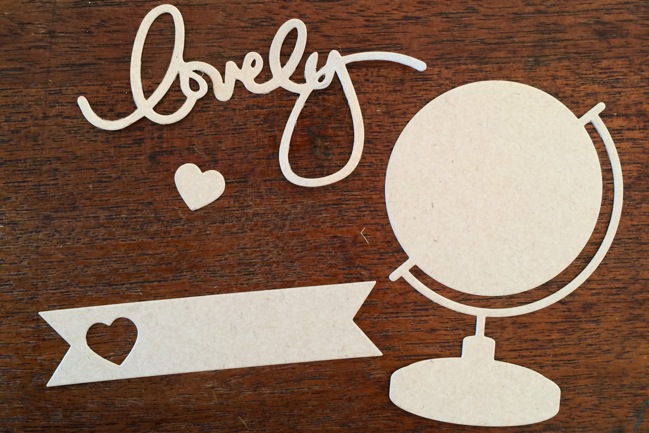 I gave the dies a run this morning and they came out like this with my Big Shot and kraft card stock. Still a bit surreal to see my handwriting as a die!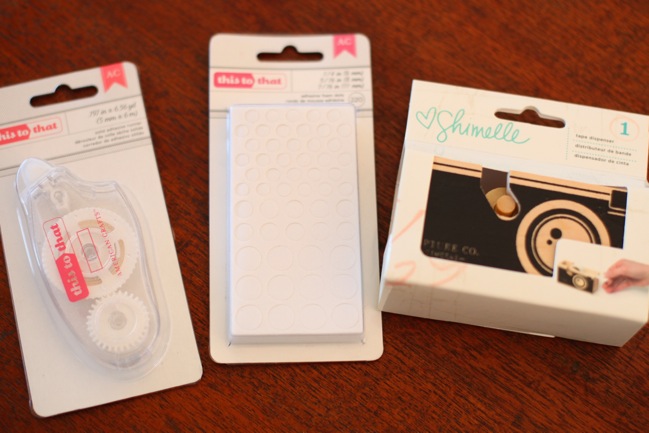 And one last little addition: adhesives of all things! The roller is a narrow adhesive, perfect for small pieces, and the pop dots are half the height of the standard AC dots, so you can vary the dimension in your layering or use them in a pocket where the thick dots might be cumbersome. Plus, yes: a tape dispenser that looks like a camera for your favourite wash. Because why not?
All of this ships to stores in mid-July, and I'll be sharing projects here that I'm making as well as the AC design team! Thanks so much for taking a look! Take a look at the American Crafts blog for more images and the chance to win the collection!

Read more about: american-crafts
01 July 2014

Next post: Return to the Collection :: Sign up now!
Previous post: Starting a baby album with Project Life