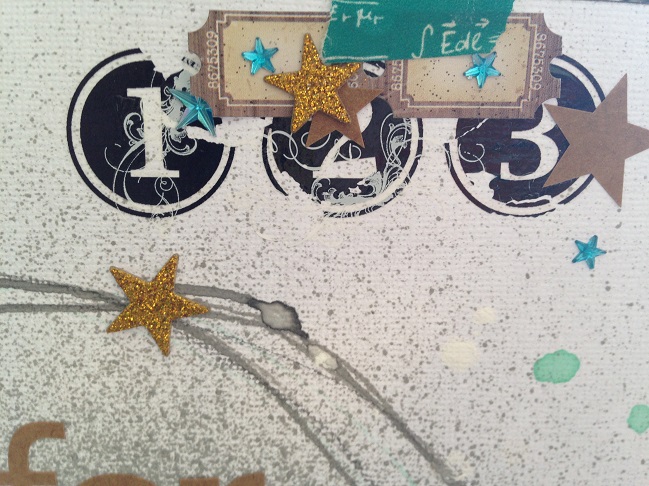 Whilst I'm taking some time away from ye olde internets on maternity leave, I've arranged for some friends to help keep the scrappiness going. That includes a weekly scrapbooking challenge from Relly Annett-Baker, and I hope you'll join in!
Shimelle asked me to take the reigns for the weekly challenge on here while she takes some well-earned maternity leave. Each week I'll be taking a project from the Shimelle.com archives as inspiration for a layout and setting a challenge with a new twist.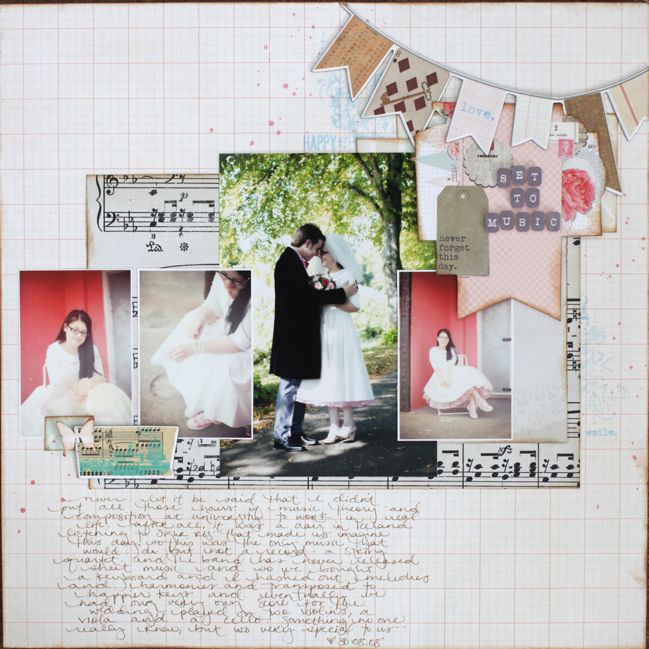 I was inspired by Shimelle's use of a light patterned background and wanted to use something similar myself. I went looking for a 12×12 grid pattern, to suit my science theme, but I didn't have any to hand that worked. Instead I used an opaque mist to create spots of interest on white cardstock, and used the stem of the mist bottle and a grey sketching pencil to draw the double circle. From there I worked to intersect the circle with my title and journaling, and placed the photo.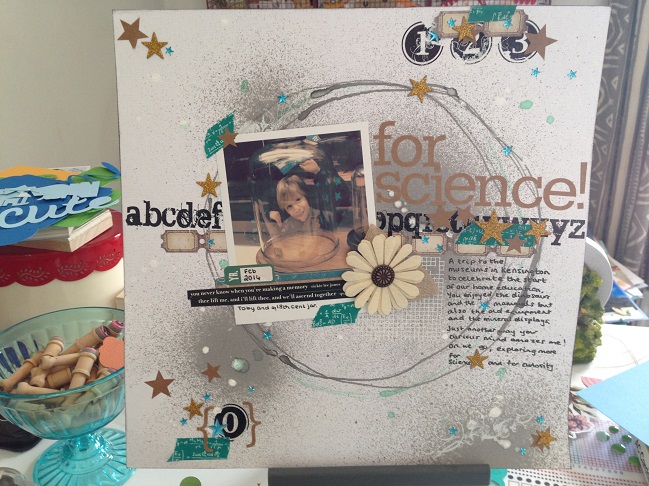 I knew I wanted to pick out the palette from the photo but to highlight the sparkle in the bell jar, and to echo the star pattern in my son's sweater, I also picked out a pack of both gold glitter and kraft stars to sprinkle liberally, as well as more ink. The kraft stars also complement the title.
!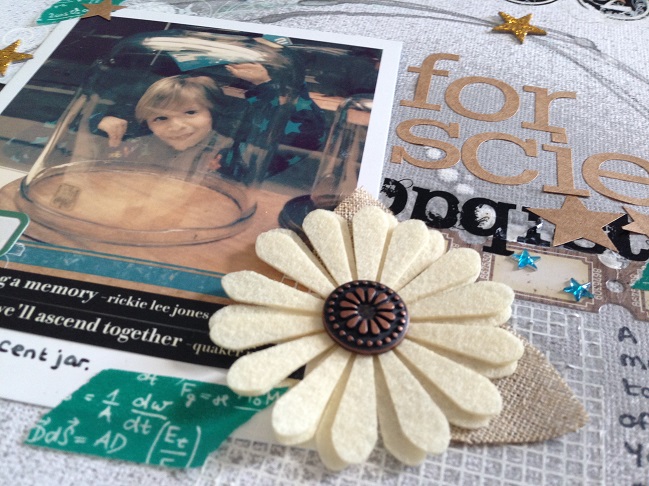 I am not a neat scrapper, and I generally struggle with anything that requires precision application,like rub-ons. On a more artsy layout like this, I give myself permission to use the rub-ons I have lying about because it doesn't matter if they go on a bit wonky and distressed! I layered several styles here and paired with vintage style stickers and washi tape. The cream flower was a late addition to bring the eye to the photo and journaling. It's a quirky addition but I think I just about pull it off!
Your challenge this week is to create a layout with a subtly patterned background – whether it's one in your stash or one you create yourself. We'll be taking a look through them all and giving a lucky reader something we love to say thanks.

Read more about:
21 April 2014

Next post: Using Supplies from the Beauty Aisle:: A Scrapbooking Tutorial by Alissa Fast
Previous post: Scrapbooking without a hint of patterned paper:: A Scrapbooking Tutorial by May Flaum