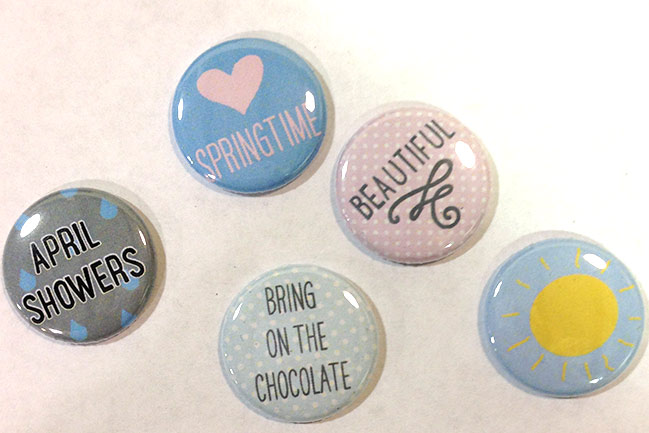 Exclusive Best of Both Worlds flair for this month! Click to see the full kit and go shopping!
Have to admit I am exhausted trying to finish up all my work and then go officially on maternity leave! Any day now we could have an actual extra person under our roof and that's all a little much for my foggy brain to contemplate!
But things are, one by one, wrapping up to a point where I can hit the pause button for a little while and have nothing else on my plate so I can just focus on the important stuff. And take a million photographs and write a lot in my journal, of course. That counts as important stuff in this process.
However, it is the first of April and no fools from me – I wanted to share my product picks for this month, by way of the April 2014 Best of Both Worlds Kit. I will be really honest: although I am using up my January to March kits currently (file that under things I am trying to wrap up – we're preparing things like that to keep some scrappiness going here even while I'm on a break), I don't know if I will get to use the April kit. I want to! But I may need to skip one. I will have a special guest joining me to share what she does with the kit, just like the other months of 2014. And if I get the chance to use the April kit, I will certainly share what I make! I just wanted to be quite honest about that. I'm going to take it as it comes.
For the April kit, there are some brand new things and some sale favourites. There is a set of Project Life cards that I have no intention of using for the theme in the name (they are 'mom' themed and I am most definitely someone who says 'mum' in all instances) but after last week's Glitter Girl Adventure, I wanted to try a set like this that would be perfect for cutting to pieces and making embellishments. Since they are on sale and have good shapes to cut apart, that seemed like the perfect combination. I hope it's less scary to try at the bargain price!
In other things I've wrapped up today, I've recorded my last episode of the Paperclipping Roundtable until I'm ready to go back to work. It will be live later today at Paperclipping. I hope you enjoy!
Certainly, certainly hoping to finish more of all these big things so I can talk to you like a normal person who isn't trying to just cling to any notion of sanity. Let's see when that will be!

Read more about: best-of-both-worlds-kit
01 April 2014

Next post: Weekly Scrapbook Challenge:: Journal about Places
Previous post: Watercolour Effect with Stabilo Pens:: A Scrapbooking Tutorial by Lilith Eeckels