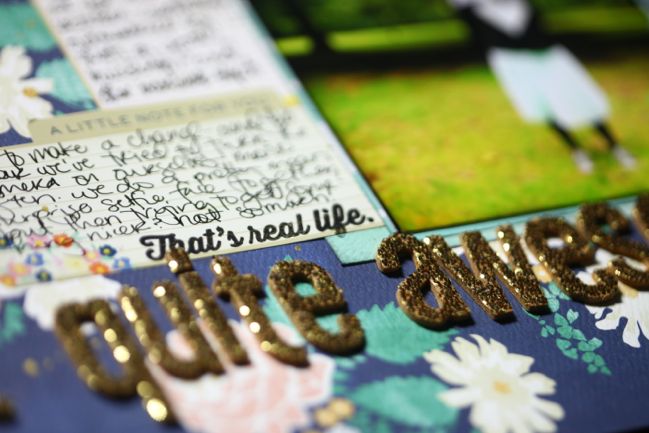 Jumping back a little, I have a big stack of pages and scrapbooking videos to share with you over the next few days! Today I'm starting with the video I included as a preview link in the last post – but now it's here properly so you can also see the finished page and download the sketch to give it a try.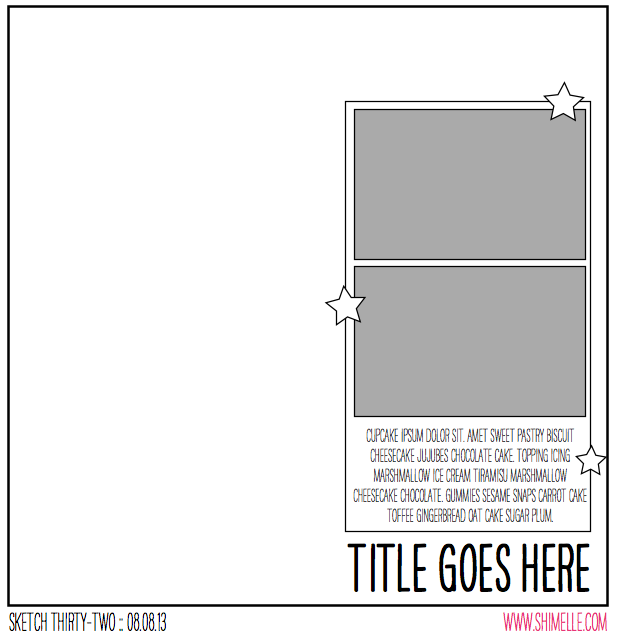 When I originally drew this sketch, I was on a real kick of printing multiple photos on a 4×6 photo print, and in landscape I prefer the 3×2 ratio to the 4×3, if that makes any difference to you, so that's what I had in mind when I put the sketch together. Except I did that in the earliest days of 2013, and by the time we got to August supplies, I had moved on a bit and found myself with a big stack of 4×4 photos that really need to be scrapped. Then today's guest used this sketch for 4×6 prints, so the happy part of this story is that this sketch seems to work really easily with a range of print sizes! Pair two prints with one background paper you really love and don't want to cover up, and you're halfway to a completed layout already.

This page was made with just supplies from my August Best of Both Worlds kit, most of which is currently in stock and 25% off, including my 'Nailed It' stamp set.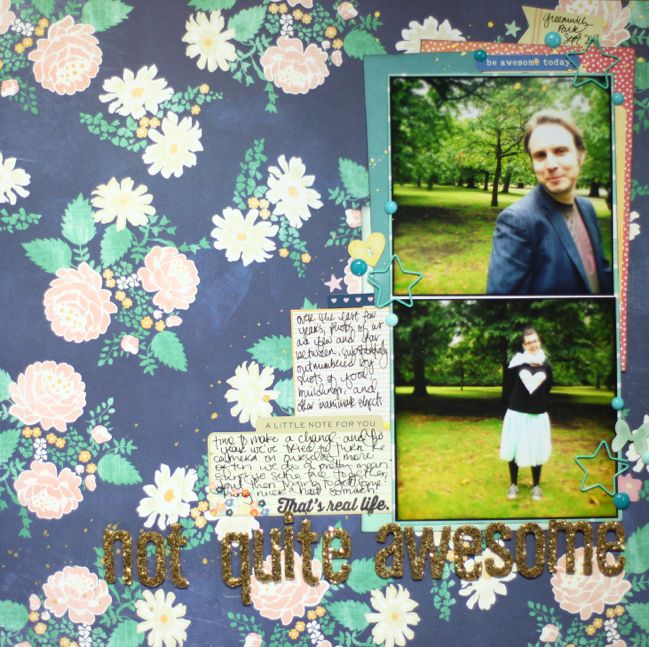 The 4×6 boxes as slightly messy layers behind the photo isn't something I had planned when I drew the sketch either but I think it makes a huge difference to the page design. With a page that has plenty of white space, a little goes a long way in terms of small angles and just a few layers. And if you've watched the video and realised I said I would add the date and location before I finished and then I didn't… I did realise the next morning so you can see it there at the top right corner. Things like that make me glad my head is screwed on tightly, or I would leave it on the train.
As far as the title – we made a bit of a promise to ourselves in the last year or so that we would get in the picture more often. Sometimes it works really well! Other times it is not quite awesome. This particular day I imagined some amazing pictures but in reality, it just wasn't going to happen. The Boy made silly faces. I told him he could keep making silly faces, I would scrapbook them. I'm just keeping my word as a wife, clearly.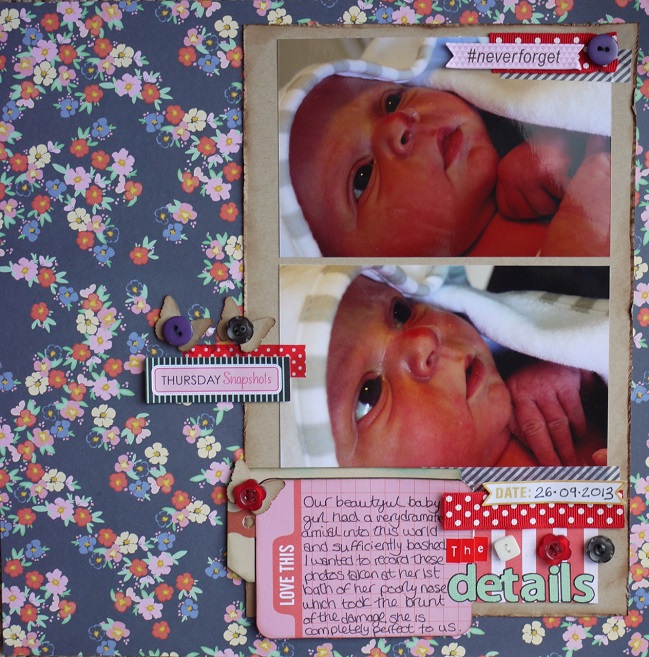 For a second look at this sketch, let me introduce Rachel Hull with her interpretation in another pretty blue floral!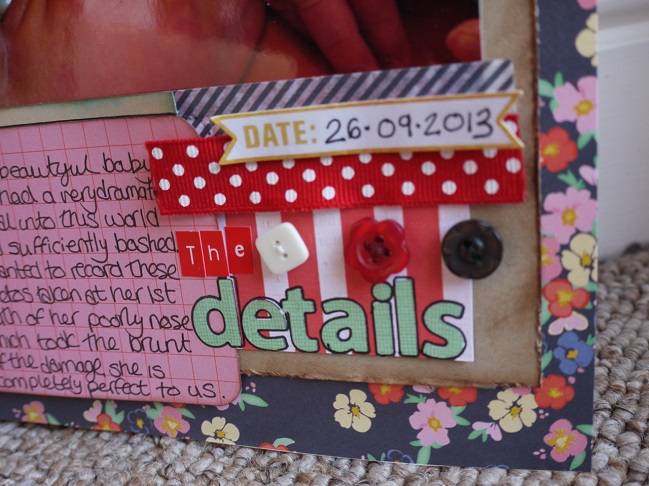 I love following sketches & this was a great way to get back into scrapping after having my daughter. The kraft backing and photos were easy to select and then I slowly built up the embellished areas with stickers, washi tape, ribbon and punches and layered a project life card over a simple office tag for my journalling. I have been scrapping for over five years now, and whilst I don't always get as much time as I used to, I like to keep on top of my Project Life album. However 12×12 pages will always stay close to my heart and I will always fit them in when i have time as I find them much more enjoyable.
| | |
| --- | --- |
| Rachel currently lives in Leeds with her husband Rob and brand new baby daughter Martha, she has been scrapbooking for several years and divides any free time between scrapping and knitting. She runs her own blog, Rewarding Memories, including notes on plenty of crafty endeavours. | |
Now it's your turn. I'd love to see you you interpret this sketch with your own style and stories. As always, this sketch is just for fun and everyone is welcome.


Read more about: sketch-of-the-week best-of-both-worlds-kit
03 January 2014

Next post: Sketch to Scrapbook Page :: Putting One Photo Centre Stage
Previous post: Best of Both Worlds :: My Scrapbooking Product Picks for January 2014