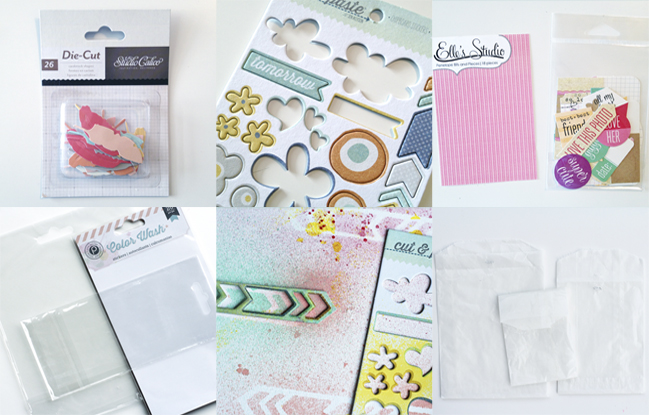 The trash can in my craft room is always the first one in the house to fill up. I try to do a good job of saving leftover scrap pieces of card stock and patterned paper for other uses, but lately I've noticed that most of the contents in my trash can is the packaging that comes from the crafting products I use. I'm here today to show you five ways to recycle leftover product packaging on your projects because helping to reduce waste is always a good thing.
Cards
I created a shaker style birthday card using the leftover plastic 'window' piece from some packaging that contained various embellishments. I carefully removed the plastic window, placed confetti inside, and adhered the piece to the front of my card. I placed a frame over the plastic window to hide the edges and added a die cut number to the front of the window finish it off.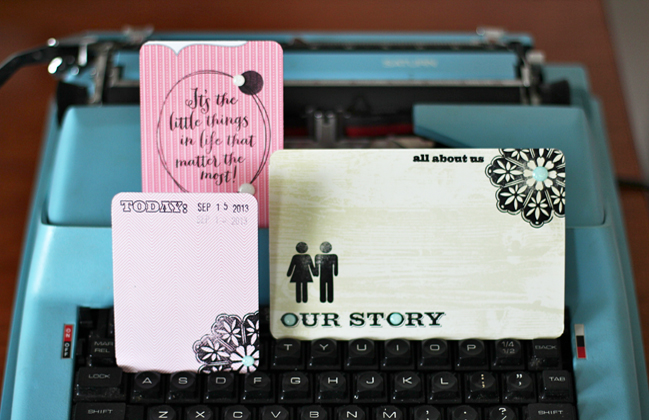 Journaling and Filler Cards
Most companies coordinate their packaging with their collections so I love to utilize the paper that comes inside of the clear plastic bags that usually contain non-bulky items such as tags, acrylic stamps, die cuts, etc. The manufacturer's information is almost always at the top or bottom, but can be easily cut off to create 3×4 and 4×6 sized journaling and filler cards which are perfect for PL style memory keeping. I cut these cards to size, stamped a few images onto each of them, and used some enamel dots for added embellishment.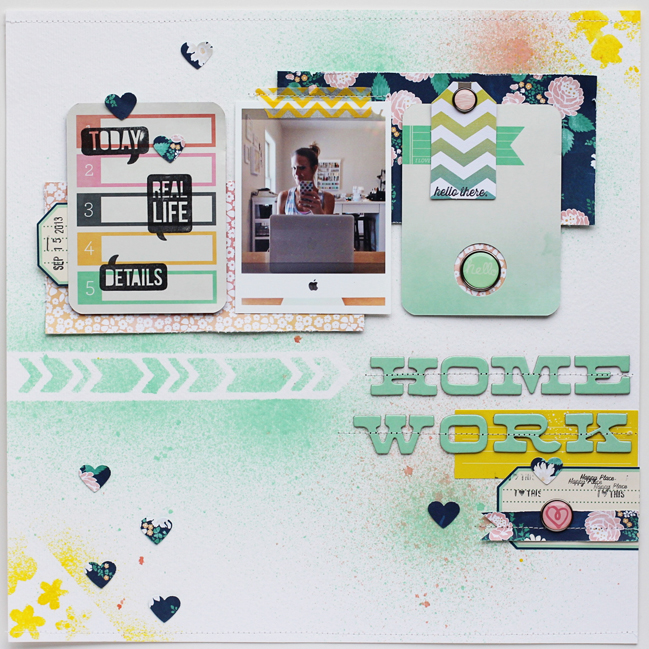 Masks
After I pop out chipboard letters or pieces from their packaging, I love to use the 'negative' part as a mask. I cut out the portion of the image that I want to use, position it on my layout where I want it, and then spray ink or watercolors over it to create the image like I did in my 'Home Work' layout above. The misted chevron arrow mask helped direct attention to my title and gave my layout a trendy mixed media look.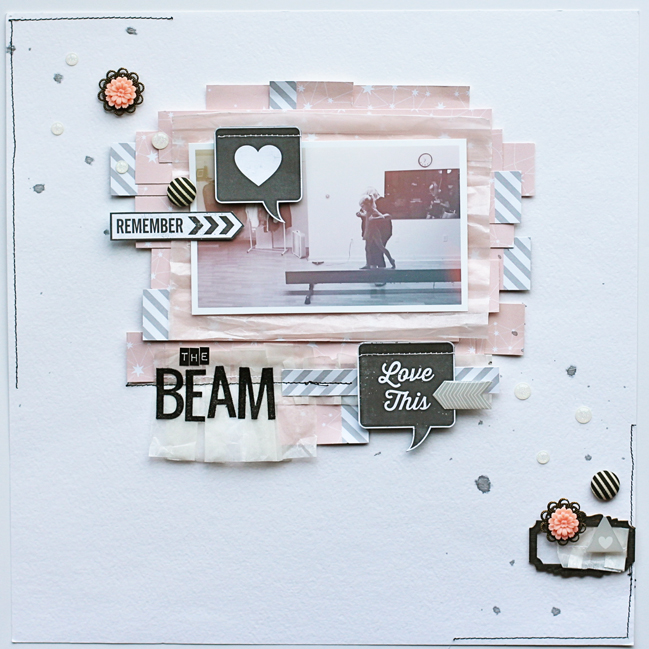 Layers and Embellishments
I have quite the stash of empty vellum envelopes and bags that were once used to house sequins, wood veneer pieces, and kit contents. In my layout, 'The Beam', I used scissors to cut the side and bottom of a vellum bag apart. Then I scrunched it up a bit to give it some texture before layering it behind my photo. I used another vellum bag that I had cut apart and ran it through my sewing machine to make the ruffle embellishment behind my title. I really like the texture and whimsical effect the vellum gives my layout.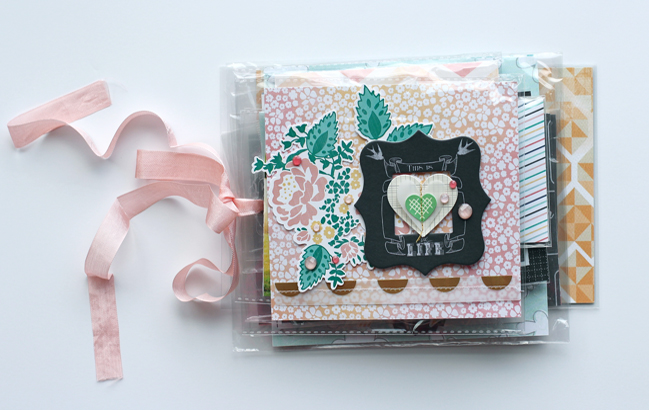 Mini Album
After I've used up a product that comes in those self-adhering plastic sleeves, I save them to use as pages for mini albums. I just slip my photos and embellished pages inside of the sleeves and run a piece of ribbon or twine through the existing holes in the packaging to bind all of the sleeves together. And since the sleeves have a sticky strip of adhesive on them, no machine sewing or stitching is required to hold the photos and pages inside.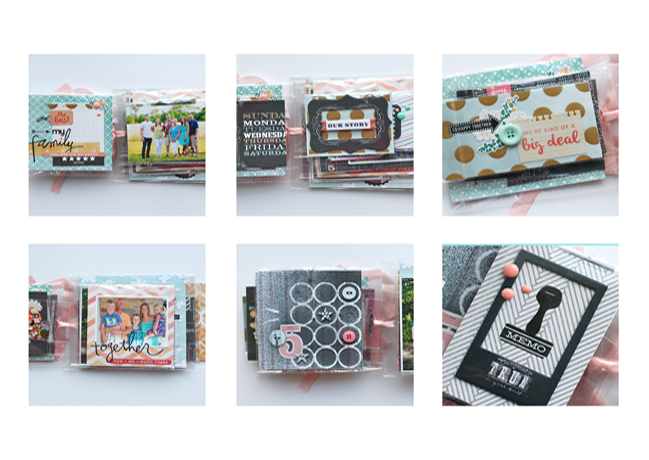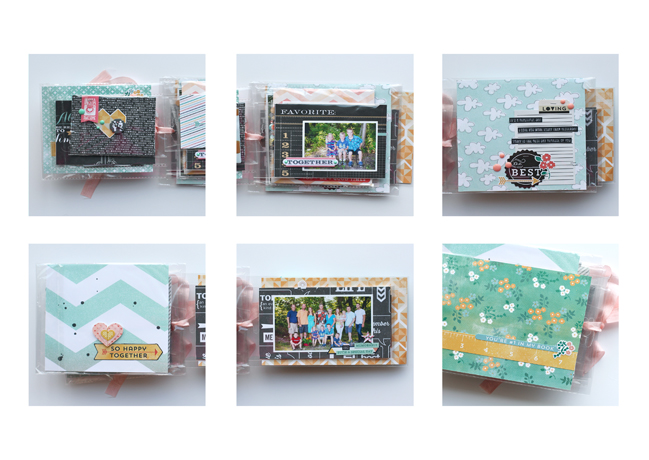 I hope I've inspired you to recycle some of you leftover product packaging on your next project. Having less waste is obviously great for the environment and you might be surprised at what you can create with something you would've otherwise thrown in the trash.
| | |
| --- | --- |
| Adrienne Alvis is a stay-at-home mother of three from Illinois and has been married to her husband for almost eight years. She started scrapbooking in 2006 after her second son was born and was hooked instantly! She designs for Freckled Fawn, Gossamer Blue, Scrapbook Circle, Chic Tags, and is the creative team coordinator at Come On Get Crafty. You can see more of her work on her blog and find her on Instagram @adriennealvis. | |

Read more about:
18 October 2013

Next post: Creative Movie Maker Blog Hop
Previous post: Marbled Fall Leaves Using Distress Stains:: A Scrapbook Tutorial By Kim Watson