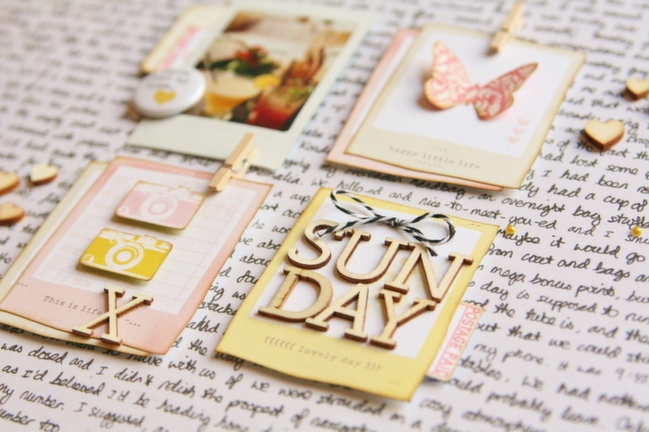 Lately I have really been admiring the sheets of patterned paper that are covered in beautiful handwriting and text. They look elegant and make lovely backgrounds. The only downside is that the words aren't my own. So I set out to put together a page that both features text as a design element and tells a story that is meaningful to me.
The design concept is simple; to fill a 12×12 sheet of white cardstock with writing. This can seem an intimidating, daunting task, but don't be put off! First of all, you could always type out your words in a favourite font, or copy passages from a favourite book if you prefer. That way, the words can still be personal to you, but you don't have to sit down and write an epic novel!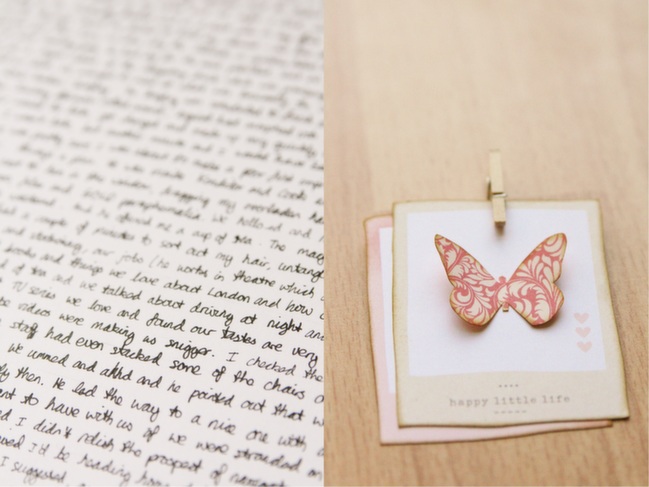 However, I did decide to take the hand-written approach as I had a very special memory to record; it seemed appropriate for the page as I didn't really have any pictures to go with my tale, and making the text the focus of the page really draws attention to the words.
With your story selected, get writing, get typing…whatever you choose, keep going until the page is filled. A border around the edge of the cardstock is a nice way to draw the design together and if you're anything like me, a few pencil guidelines will help keep handwriting in straight(ish) lines.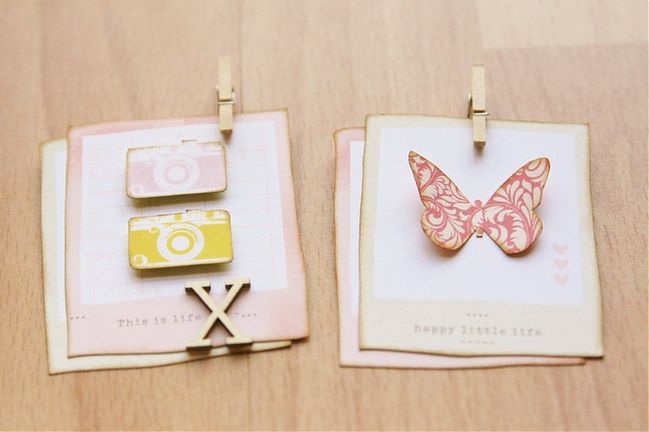 With the background complete, it's time to think about the rest of the page. Text as a background can be very striking, especially if you've gone for black ink on white paper as I did. So I kept the colour palette simple with pastel yellows, pinks and greys. The design is a classic 2×2 grid comprising a title block, a photograph and two embellishment blocks. Repeating the Polaroid-style element makes the design cohesive and the formality of the grid is softened by little details such as miniature wooden clothes pegs and layers created with tabs, twine and die cut shapes.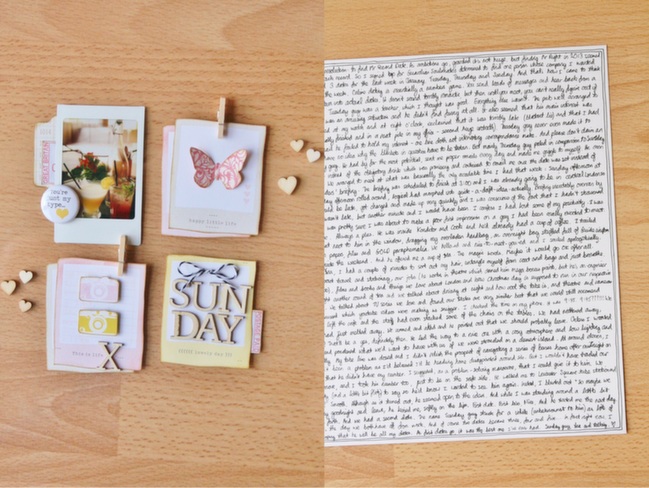 The trick with this design lies in a sheet of 12×12 clear acetate. I adhered each element of the grid design to the acetate and embellished with a few wood veneer hearts. To complete the page, I simply placed the acetate over the top of the handwritten background. The page can then be slipped into a page protector.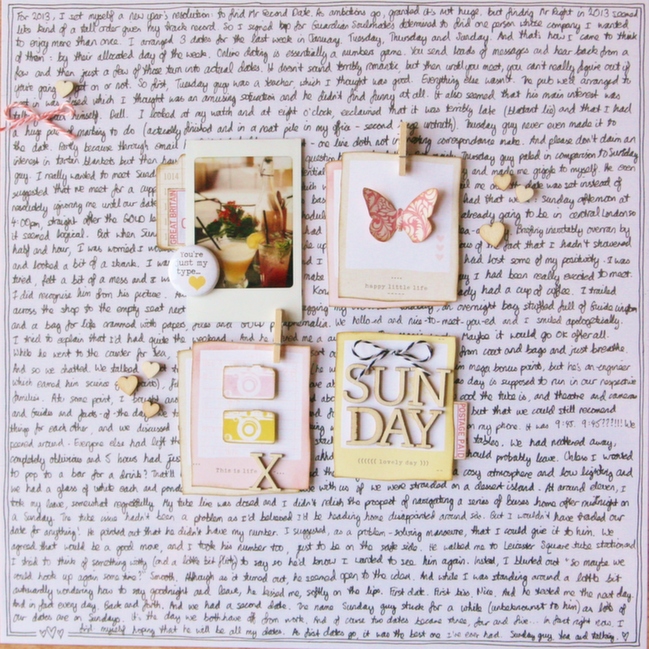 This layout can play two roles in your album. At first glance, the casual reader sees a pretty design mounted over a page of text. However, someone who looks further will be able to slide away the foreground and read the full story that lies beneath, suddenly revealing something very significant.
I hope you'll try making your own text backgrounds, whether you use a few sentences in large, loopy letters, or pack a page with close-knit phrases, you can fade a lot of story into the background, but still have the memory recorded forever.
| | |
| --- | --- |
| Kirsty is a maths teacher living in North London and she loves to scrapbook and drink tea. If you enjoyed this tutorial, you can see more of Kirsty's projects on her blog Journal of Curious Things and if you're so inclined, send her an email to journalofcuriousthings@gmail.com. Who doesn't love getting mail? | |

Read more about:
22 October 2013

Next post: Gardeners' Digest Scrapbooking Blog Hop (October 2013)
Previous post: Creative Movie Maker Blog Hop