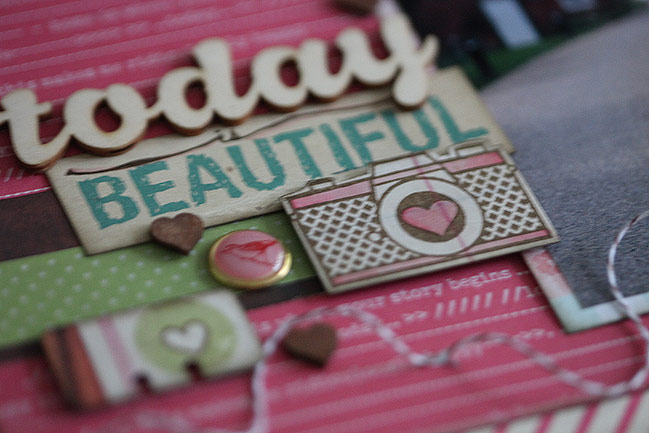 Can I start with something almost entirely random for this post? I haven't taught local (or local-ish) workshops for years. I think the last time I was doing that with any sort of regularity was when the Craft Barn was still open, and that's been a while. This morning I've just had a possibility present itself, and I could teach workshops for eight to sixteen people (I'm thinking the smaller end of that scale would be more comfortable in the space, but it might take a bit of trial to see) in London. It wouldn't be immediately, as it would take some planning and so forth! But it would be lovely to judge if this is something any of you would want to attend. Could you let me know if London-based scrapbooking workshops would be something you would put in your diary? Thanks!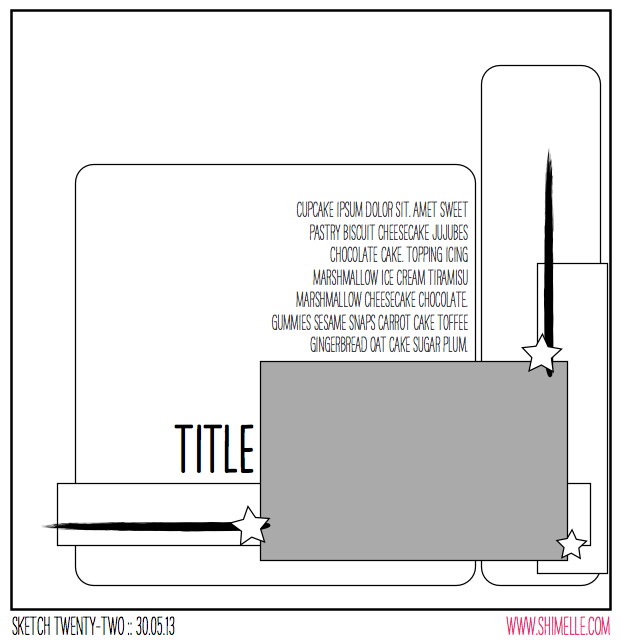 And then to less random: the next sketch! (Look how close that date is to getting caught up! SO CLOSE!) This sketch is designed to feature one landscape photo and two patterned papers, perfect for setting a colour scheme, as you can have two bold blocks of those colours, then plenty of space elsewhere to work with various shades, lighter or darker. I've drawn it as a 4×6 photo, but it could easily be a 5×7 or swapped for something else you have in mind.

Taking a break from the May kit, I headed back to the wedding album supplies I set aside to create an album filled with the photos from my sister-in-law's wedding. You can find more details on all those supplies here, along with Glitter Girl's tips for starting and planning a wedding album. The camera stamp is from this set by Allison Kreft for Webster's Pages, which is on sale right now. These stamps are red rubber with cling foam already attached and cut out, ready to stick to your acrylic block. They stamp so beautifully!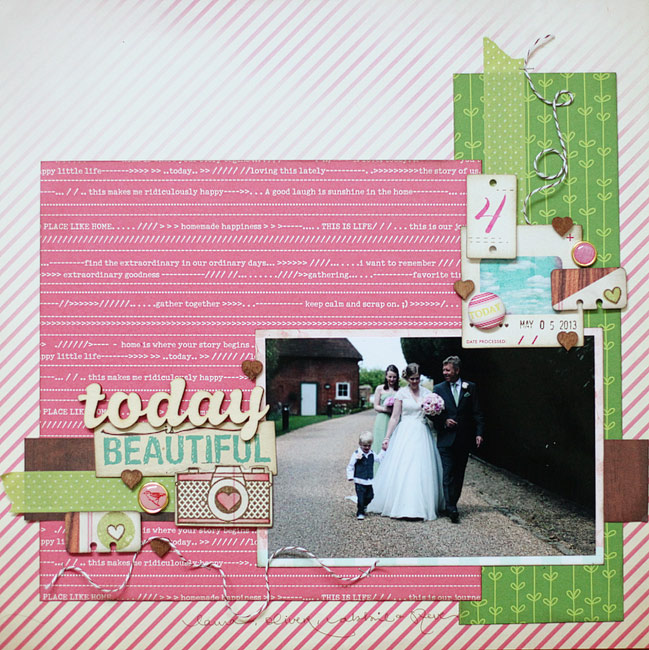 I must say creating this album is a little twist for me in terms of journaling! I have plenty of stories to write on my own wedding pages, and I do have quite a few things I want to write for this wedding too, but those stories mostly don't seem to match the more formal photos – they match the more relaxed snaps from getting ready and the reception. So for now, some of the more formal photos are accompanied by just names, and I'm ready to start working on some pages with more writing soon to achieve a bit of balance!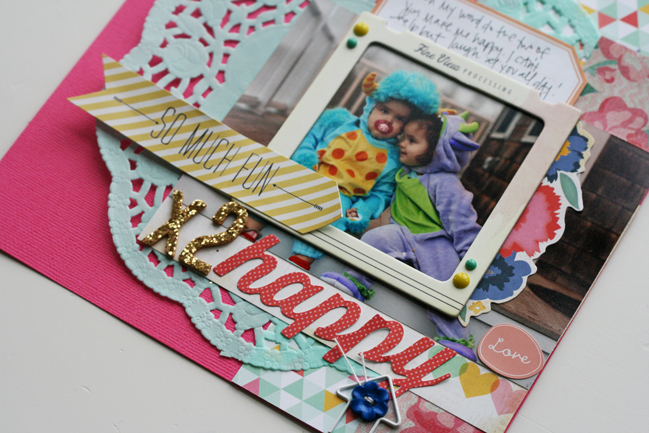 Today I'm delighted to share a second interpretation of this page, by talented scrapper Stephanie Howell. Stephanie worked her magic on this sketch in an 8.5×11 format, and I love how she used a slide frame with a photo without cropping the picture. Definitely remembering that as a note to self!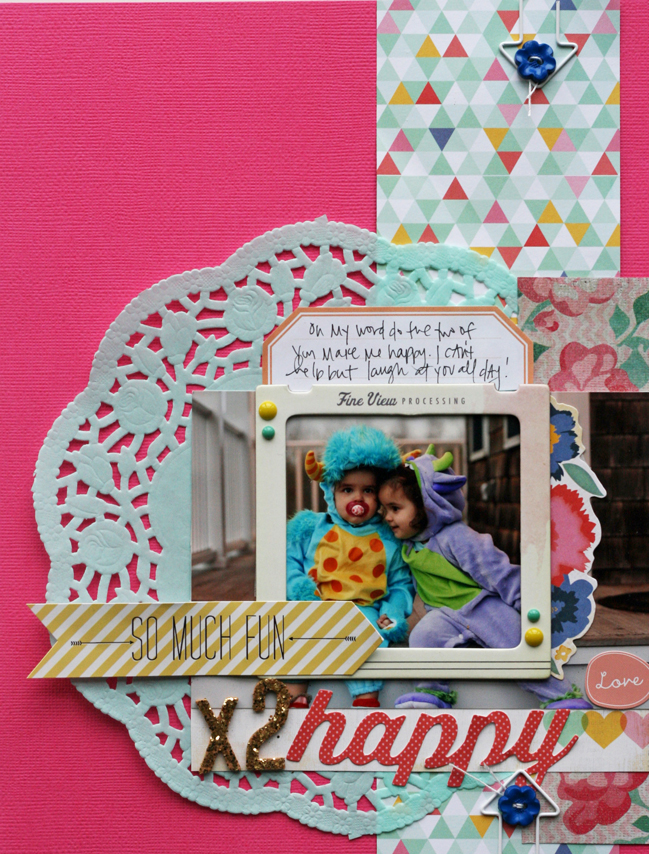 I was so excited when Shimelle asked me to do a guest post for her blog. I haven't had the opportunity to use a sketch in a really long time, and this could not have been a more perfect assignment at this point in my life. You see… I'm preparing my family of six for a big international move to Italy! This doesn't leave me much time to scrapbook. And I miss it. But my time is extremely minimal, to say the least.
So this sketch was perfect! I kind of just followed it exactly. Hey! What can I say? I'm short on time and my imagination is seriously depleted. The only change I made is that I switched this to an 8 1/2 × 11 layout instead of the 12 × 12 in the sketch. I replaced the big square of paper with a doily. Because I have to put doilies on everything. I can't help it. It's a sickness.
The 4 × 6 photo had a distracting background so I used a Crate Paper chipboard frame to draw the focus to my two little monsters. I also put some pop dots under the 'So Much Fun' arrow embellishment from MME. The layout just needed a little visual interest.
| | |
| --- | --- |
| Stephanie is the social media director and design team coordinator for My Mind's Eye. She lives in Rhode Island, where she spends most of her days chasing her four maniac daughters and losing her mind. You can follow her adventures on her blog | |

Read more about: sketch-of-the-week
17 June 2013

Next post: Messy Mood:: A Scrapbook Tutorial by Missy Whidden
Previous post: Sketch to Scrapbook Page :: Adding an angle