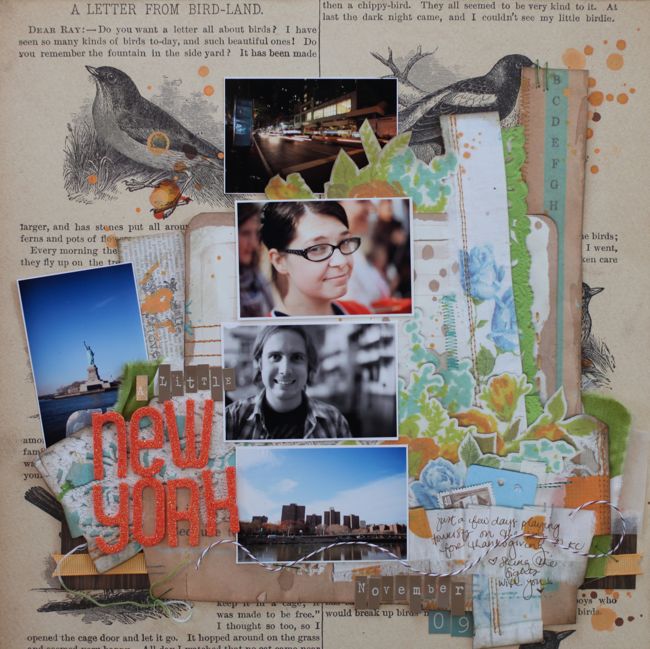 Hands up: who collects fabric in much the same way as paper? I know I am not the only one. I am slightly better at using the paper than the fabric!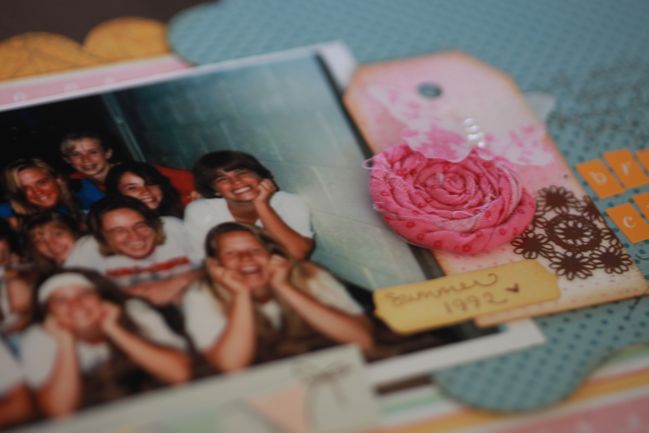 I haven't had my sewing machine set up for quite some time, until just last week, so I'm happy to be venturing back into a more traditional way to use fabric on all sorts of projects, but I have to admit there are plenty of times when the fabric on my layouts doesn't include a single stitch to sew it into place. Glue and staples work pretty well with fabrics, and I mostly love their texture amongst all the paper of a page. I need to find a way to get my fabric stash organised again and actually get using it, including a bit more going into my albums.

For as much as I love fabric, I think I have only filmed two videos that feature it! This example is Glitter Girl's specific answer to incorporating fabric on your pages with ease – and sewing isn't even required. I think if I were keeping a weekly Project Life album, I would be tempted to use fabric quite often as a way to vary the textures in the pockets. Though I would be tempted to start cutting up fabrics from 'real life' as a means of documentation, and I'm not sure how well it would go over in the house for our clothes, table cloth, curtains, and tea towels to be missing random 3×4 patches! (Please see this page for further details on this Glitter Girl Adventure.)
And now for guest artist Jen Kinkade, who clearly hasn't had her sewing machine stowed away in a box for several months!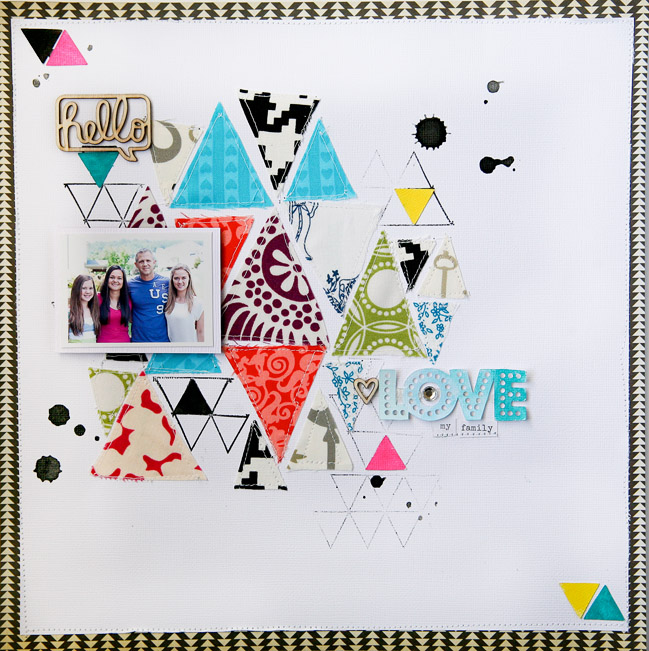 I love the texture that fabric can bring to any project!! When I decided to do this project challenge, I happily dove into my stash!! :) I was inspired by triangle trends I would see all over Pinterest, so I immediately thought to apply this trend to my layout using fabric. I began cutting varying sizes and colors of isosceles triangles, while knowing I wanted a few bigger ÒmainÓ triangles. Then, I placed them around my white cardstock until I was happy with my layout. Before I adhered the triangles, I stamped a few triangles on my cardstock using the Mama Elephant Trifecta stamp collection. I lightly adhered the triangles with some adhesive to keep them in place while I machine stitched each one down. I added the photo of my family using foam pop dots by American Crafts. The colorful triangles also complement the fun, summery colors in the photo of my family. I had some ÒleftoverÓ white triangle pieces from a recent project I had cut with my Silhouette Cameo and decided to use watercolor and acrylic paints to custom color a few triangles to fill in the spaces of the stamped images since they fit the space perfectly. I finished my layout by adhering my ÒLOVEÓ title and adding wood veneer embellishments from Freckled Fawn. I always finish a layout with a few paint splatters and/or drips!! ;) **Note: I trimmed off about 3/4 of an inch from 2 sides of my white cardstock then added the arrow patterned paper by Studio Calico behind it to complete the triangle theme of my layout.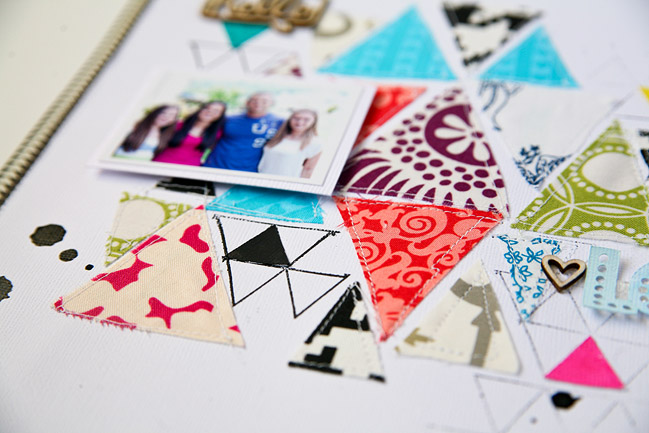 About the Artist
Jen lives in West Virginia with her husband and 3 daughters. She loves all things paper, glue, and photography related and loves trying out new scrapbooking techniques. Jennifer currently designs for Two Peas in a Bucket, Pink Paislee, Ormolu, and scrapperin—a German-based scrapbooking line. You can find more from Jen on her blog, at Two Peas, Twitter, Pinterest, and Instagram.
Your seventeenth challenge is to scrapbook with fabric! Entries close at the end of next Sunday, the 12th of May. Please check back on the 14th of May to see if you have won a prize.




Read more about: inspiration-party
04 May 2013

Next post: The Power of Three in Scrapbook Design
Previous post: Ideas for Recording Gratitude in your Scrapbooks