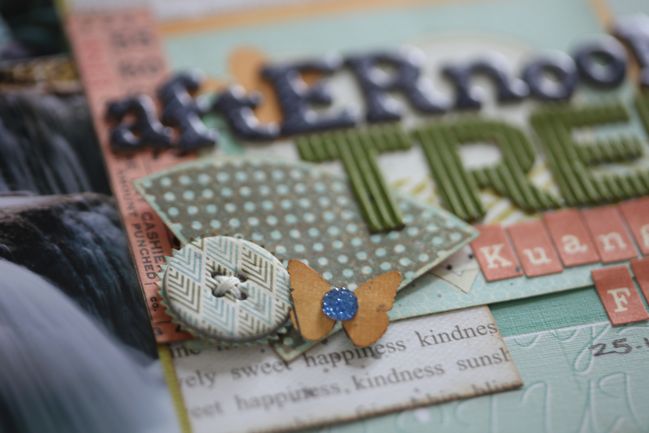 I can't tell you how many times I got confused over how add-on three was called Four Square, but that's where I'm up to with this video series for Studio Calico. Using this add-on and the main kit, Elmwood Park, I decided to pretty much ignore the patterns on the papers and think purely in terms of colour. This was a bit of a twist on how I normally scrapbook, but I really enjoyed the process of not worrying about whether things went with letters or pie charts or butterflies or hearts or anything else. Sometimes things can be all about colour if that's the strongest part of a particular memory.

I'm afraid there are no more of those pie chart stamps since this kit is sold out, but you can find many of the items from Four Square on this shopping list if there's something you love!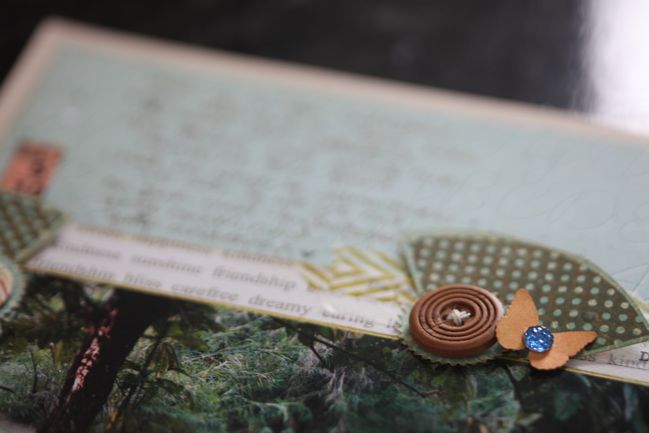 And yes, if you caught the date, that was part of Christmas day not so long ago. Such an amazing day that there is no shortage of scrapbook pages about it and yet I still haven't written down everything about that day.
My goodness, I love scrapbooking.
xlovesx

Read more about: scrapbooking-videos
09 July 2012

Next post: 10 Things :: July (10 Signs the Olympics are coming to London)
Previous post: Scrapbooking Starting Point :: The Colour of Matsuri Days