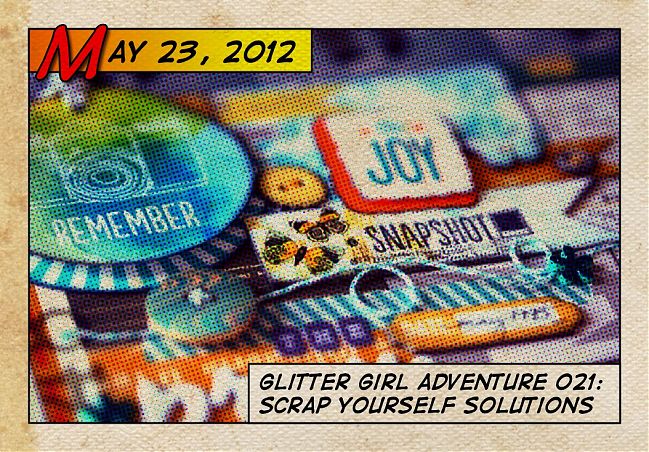 Class content ©twopeasinabucket.com.
This week Glitter Girl takes on a question from the Two Peas community about where to start when scrapbooking about yourself. She has two layouts to share with you this week – one with an older photo and one with a current picture. So you can take your pick of perspectives to make your own scrapbook page.
For a full list of this week's supplies and a collection of some of my favourite 'about me' pages from other scrapbookers at Two Peas, please see this page with all that goodness!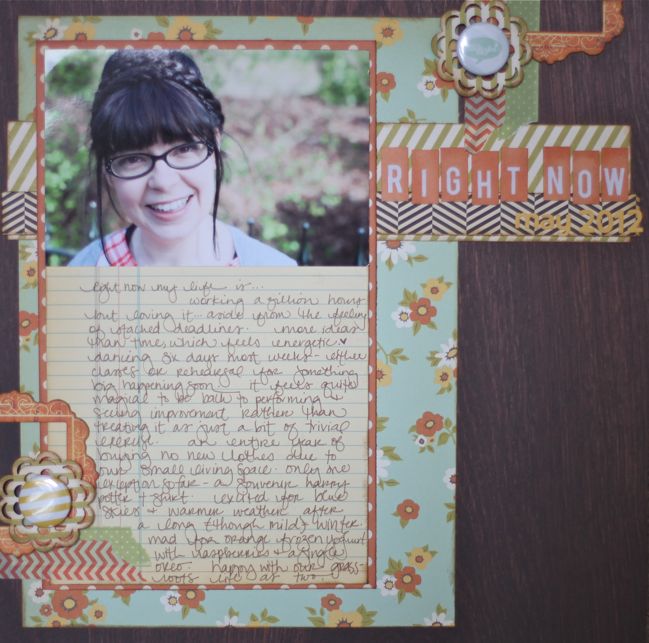 This week Glitter Girl challenges you to scrapbook yourself in any style and share it in the Two Peas gallery. You can also leave a link in the comments here if you like.
Onward, covered in glitter, my dear scrapbookers!

The Adventures of Glitter Girl is a weekly series on Two Peas in a Bucket, and goes live every Wednesday. I'll share each adventure here shortly after that. I hope you enjoy her quests for crafting happiness, and if you ever have a scrapbooking dilemma yourself, you can always call her to action on the message board.

Read more about: adventures-of-glitter-girl two-peas-in-a-bucket
23 May 2012

Next post: Scrapbooking Giveaway Day
Previous post: Gardeners' Digest :: Scrapbooking News from the Garden Girls (May 2012)