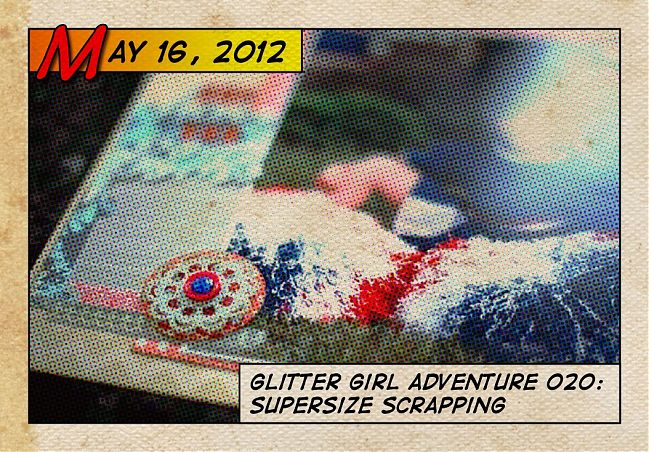 class content ©twopeasinabucket.com.
Glitter Girl is already on to her twentieth adventure of the year! This week she's dealing with some supersized scrapbooking, after a cry for help on the message board asking what on earth we should do with 8×10 and larger prints. Never fear: Glitter Girl has some samples and suggestions, plus a start to finish page to share with you.

All of the products shown are available here, plus a collection of links to some of my favourite large-photo pages from other scrapbookers.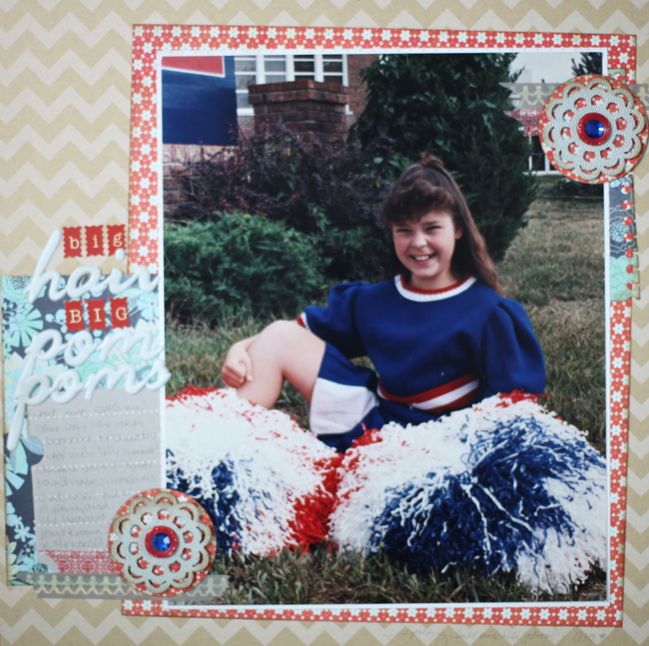 And while Glitter Girl may go around in hiding with a mask over her face, I may have to get on her case if she keeps scrapbooking embarrassing photos of my childhood, complete with interesting choices in hair styles! Oh goodness. Why yes, I did have a battery-powered curling iron in my cheerleading bag, now that you mention it.
This week Glitter Girl challenges you to scrapbook a photo 8×10 or larger and share it in the Two Peas gallery. You can also leave a link in the comments here if you like.
Onward, covered in glitter, my dear scrapbookers!

The Adventures of Glitter Girl is a weekly series on Two Peas in a Bucket, and goes live every Wednesday. I'll share each adventure here shortly after that. I hope you enjoy her quests for crafting happiness, and if you ever have a scrapbooking dilemma yourself, you can always call her to action on the message board.

Read more about: adventures-of-glitter-girl two-peas-in-a-bucket
16 May 2012

Next post: Scrapbooking Giveaway Day
Previous post: Scrapbooking Giveaway Day