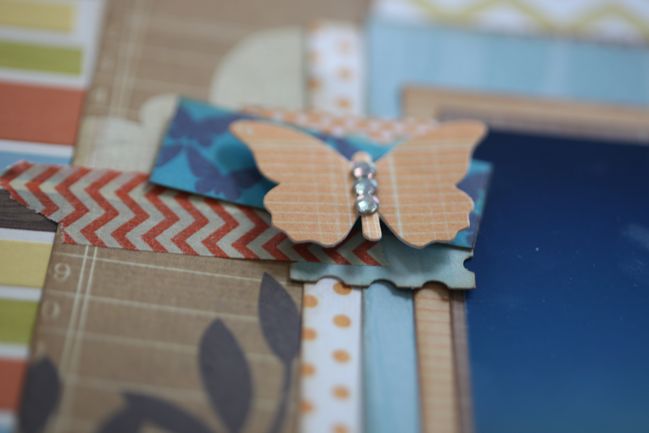 If you just found your way here courtesy of the lovely Miss Wendy Sue, then greetings! Today is Gardeners' Digest day, our monthly round-up of things from the Garden Girls.
Up first, a little look at a layout I've been discussing with the Hitchhikers on their message board!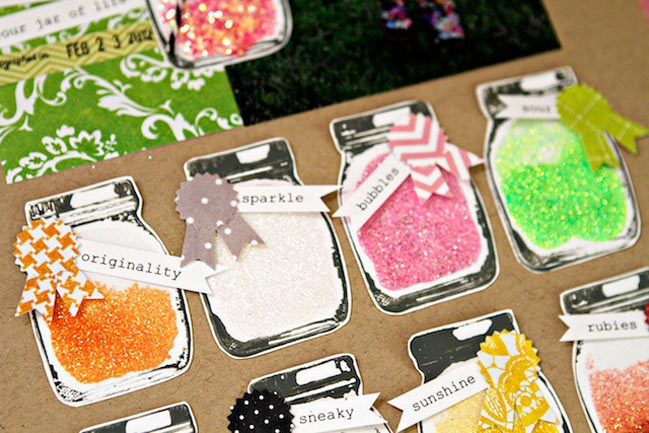 This project from Shannon Tidwell has really been inspiring me lately with its use of stamps, bright colours and all that glitter. She shares her steps for this process in this video from the Memory Keeping Mondays series.

You can find further details on this project here and more of Shannon's work on her blog, in her page gallery or in her brand new workshop.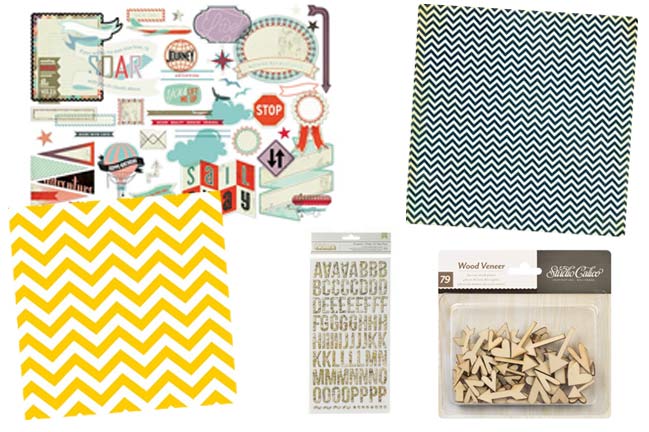 This month, my order was made from just a few manufacturers because I liked quite a bit in each collection. These five items are on their way to me now… die-cut and transparency set from BasicGrey's What's Up collection, Hib Fab patterned paper from BasicGrey's PB&J collection, this crazy-bold yellow chevron overlay from Hambly Screen Prints, map-print Thickers and wooden hearts and arrows, both by Studio Calico.
But how about something you can win? Today you can win Shannon Tidwell's brand new workshop Sassy Scrapbooking by leaving a comment on this post, sharing one thing from the entire world that has inspired you in some way over the last month. Easy! Entries close next Thursday night and the winner will be posted on Friday.
Your next stop is Lisa Truesdell, so get hopping over to the world of Gluestick Girl!


Gardeners' Digest is a monthly update from the Garden Girls, the design team at Two Peas in a Bucket. To keep up with the Garden Girls throughout the month, check out the garden gallery, find us on Twitter or subscribe to all our blogs with just a couple clicks.

Read more about: two-peas-in-a-bucket
22 April 2012

Next post: Scrapbooking Giveaway Day
Previous post: Current scrapbooking challenges and prizes