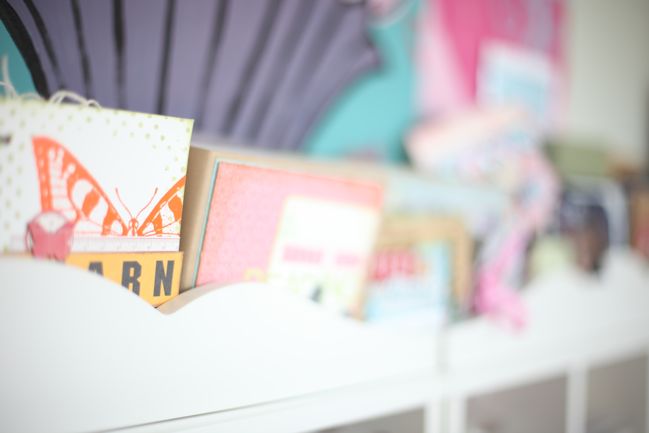 Taking another question from the comments earlier this week, we have one posed by Boo, a young scrapbooker who asks How did you start scrapbooking? …and that's a question I'd love to ask you too!
You can have the short or the long version of my answer. The short version is I started scrapbooking while I was a university student, with a kit I found at a discount store, and I had no idea the larger world of scrapbooking (or indeed the word scrapbooking) existed until I had nearly finished that first book. But I was hooked, and I'm so very happy to have had this outlet to evolve from those humble roots to something that allows me to combine a love of so many little things (like writing and taking pictures and crafting) into one neat little package called scrapbooking.
The long version is something I wrote over the course of several posts called the Time Warp series. You can read that story starting here, then follow the links at the bottom of each post to go to the next part of the story. I wrote those celebrating ten years of scrapbooking… and I'm now closer to fourteen so I suppose I should take a closer look really and consider adding a chapter to cover the years since 2008!
Now… I would love to hear your answer to Boo's question! You can share your story with a long or short answer too! If your story is short you can leave it in the comments. If it's something longer that you want to think about and write about at length, you might want to make it a blog post of your own and leave us a link to come check it out!
So… how did you discover scrapbooking?

Read more about: online-scrapbooking-weekend
15 April 2012

Next post: Scrapbooking challenge :: stamp just once
Previous post: Scrapbooking challenge :: Put it in a Pocket