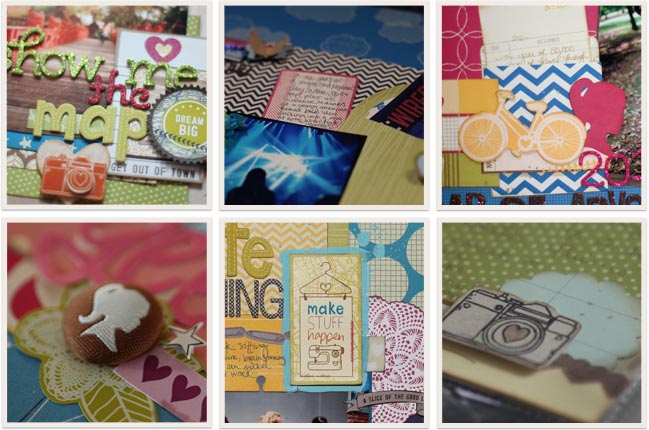 If I could only scrapbook with the supplies from one collection this year, it would be the Amy Tangerine collection. (Admittedly, I might cry first. Because I really, really like mixing collections. But since this is an imaginary restriction, I'm going to try to keep the tears and tantrums to a minimum.) I love the colours – rich turquoise, ripe raspberry pink, avocado green – and the motifs are inspiring without being sickly sweet. Cameras, maps, handwritten affirmations. All things that rate highly in my book.
So it is with great anticipation that I look forward to Amy's new release for American Crafts: Sketchbook.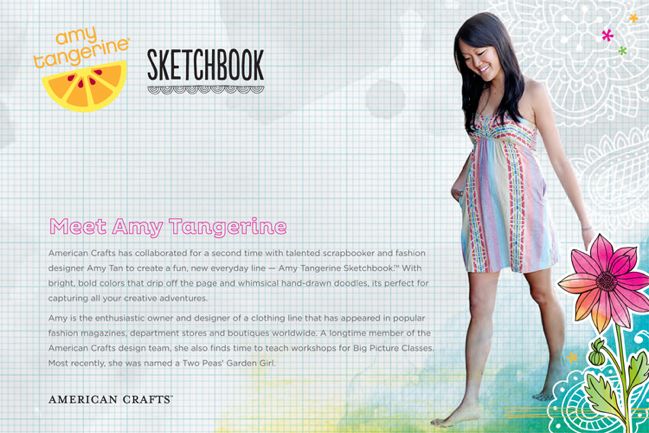 Think an updated, summery colour palette and a bit more freedom in the designs. With the tag line Splash some color on life (which you know I want to respell, but I'll cope for today), this line promises an artsy twist, but still easy to craft with, no matter what your style, just like the American Crafts tradition. Sounds good to me. My intention is to use the two collections together, so I'm especially interested to see how they coordinate.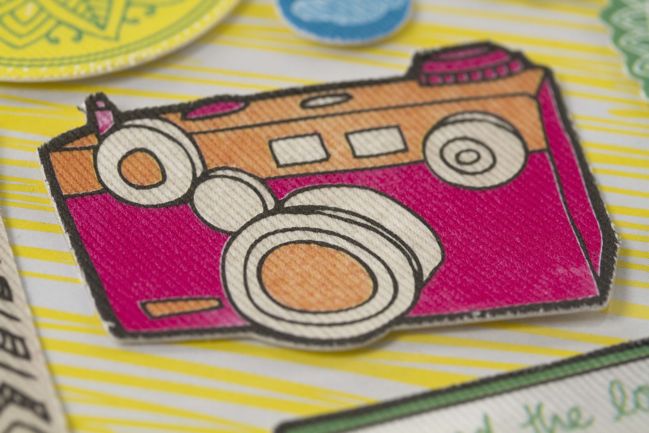 But really I don't know all that much more than you do at this point! Today you can hop through ten different blogs to get a peek at the new Sketchbook collection, and my contribution is this canvas camera sticker. Yep, I think I can find a spot for that in my albums!
To continue on the journey, head over to Jennifer McGuire for the next look. Once you've made the full circle, be sure to visit the American Crafts blog, for the chance to win the full Sketchbook collection. A pretty fabulous reward for a bit of crafty blog reading!
---
By the way… I will be covering Winter
CHA
right here on the blog – that's the big craft trade show where all the new collections (like this) debut. The show opens on the twenty-ninth of January, and I'll be blogging one brand at a time, so you can come right onto the show floor with me, except you can stay on the sofa and avoid paying nine dollars for a cheese sandwich in a convention centre. Sound like a deal? Awesome.
xlovesx

Read more about: american-crafts
17 January 2012

Next post: Saying Thanks 02 :: Border Punched Thank You Card
Previous post: Scrapbooking Giveaway Day