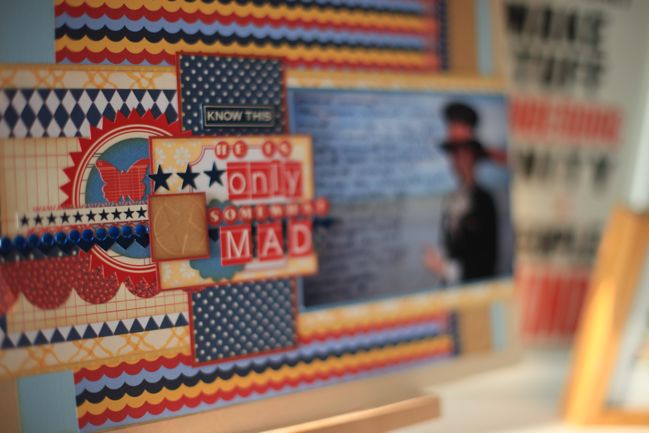 On the tenth of the month, a bunch of us share ten things. Any ten things. All different kinds of ten things. And you're welcome to join us.
For January, I'm sharing my ten favourite scrapbook pages from 2011. At the bottom of this post, link up your own ten things on absolutely any topic you fancy, and click around to see other lists of ten!
And my ten pages… in order of when they were made, I do believe.
1. He is only somewhat mad, designed for Jenni Bowlin Studio and Ella Publishing. When we arrived home, the first few pages I made felt completely strange, like paper and glue was a foreign concept. This was the page that marked my turning point. Making this made me think happy things about crafting again. (See full page here.)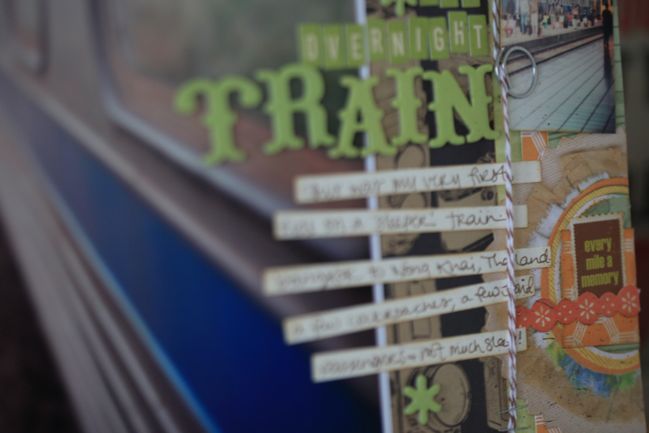 2. Overnight Train, with a giant photo that still makes me nervous, having later found out The Boy snapped it by hanging out the side of the train. Designed for the garden at Two Peas, and one of my most popular pages there this year, but I like it more than the most popular. Go figure.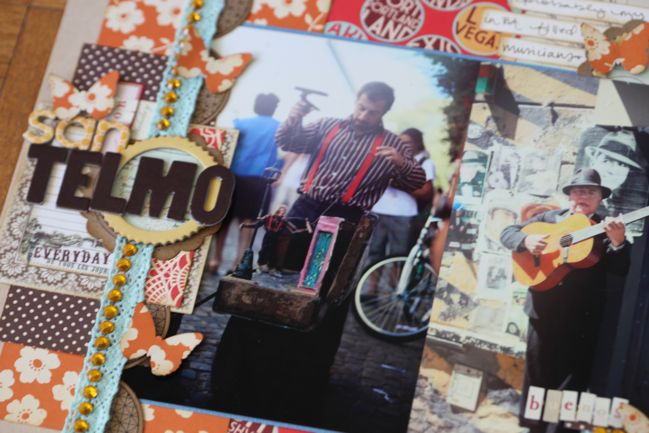 3. San Telmo, one of just two scrapbook pages I've completed about the South American part of our trip. Designed for Kelly Purkey's Sketchbook class, and based on one of her sketches.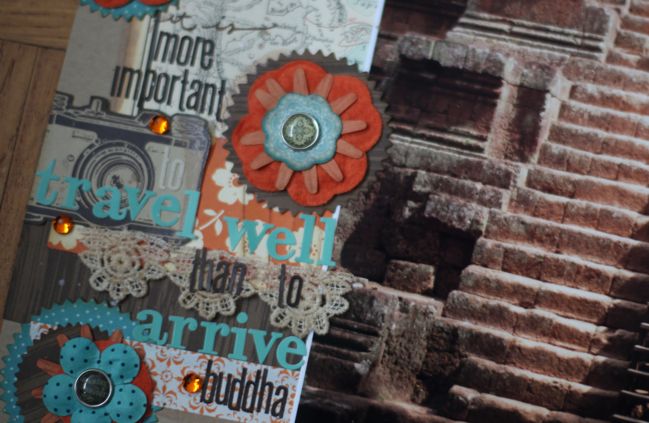 4. Travel Well, a page designed for the garden at Two Peas, which ended up naming an episode of the Paperclipping Roundtable, when we got to talk about scrapbooking travel. Orange and turquoise: who knew?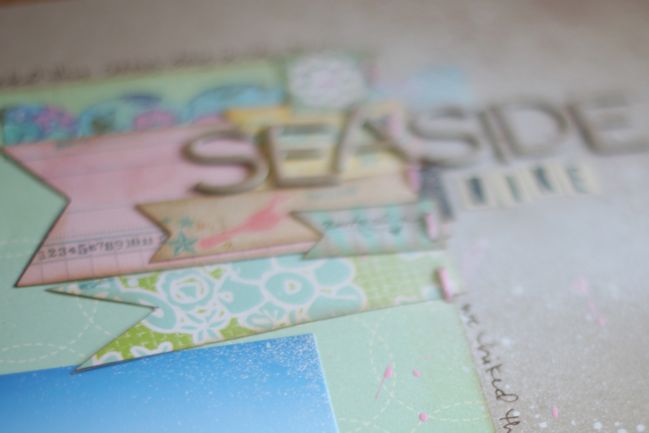 5. Seaside Hike, a scrapbook page with a bunch of mists and my favourite product from 2011: Foldies! Designed for Two Peas as a community challenge.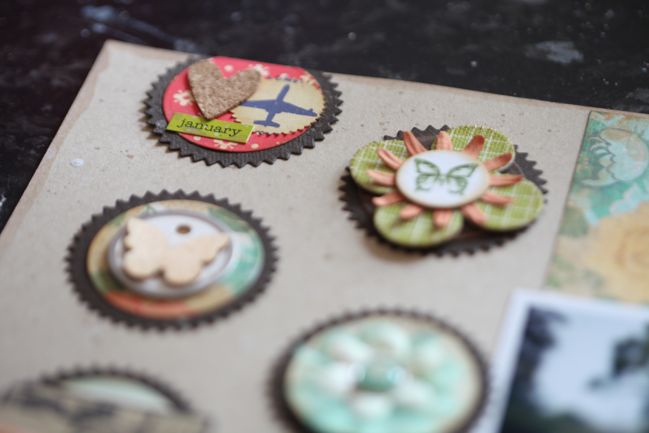 6. Siem Reap, based on the sketch challenge I set the participants in the ScrapFactor competition, and one of the very first videos I posted here. Love the layers and circles and just the sheer number of ways you can use this sort of design with different supplies. Plus Cambodia. Sigh.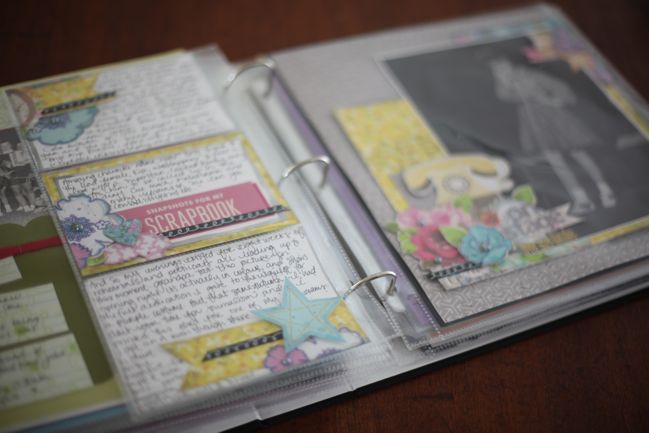 7. On Stage, a layout and a half, with a rather special photo and lots of writing. Pages with that combination make me very happy indeed. (More details here.)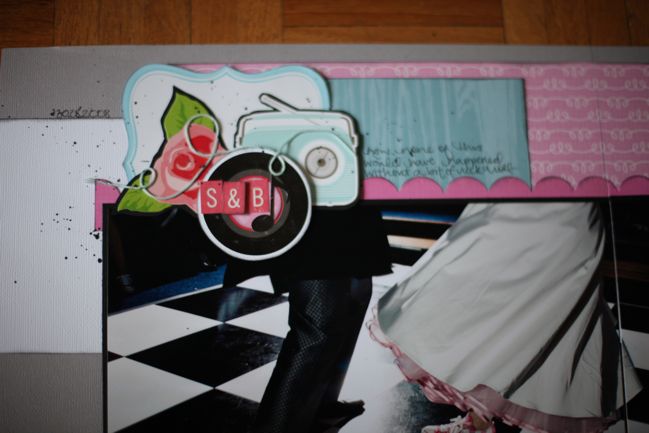 8. Rock & Roll Romance, a funny little layout in that I really like it but no one else seems to think much of it. Maybe it's because it's a double page. Maybe it's because no one but us thinks it's funny that we crashed a concert to get a wedding picture. That's okay. It has a special place in my heart even if no one else loves this layout.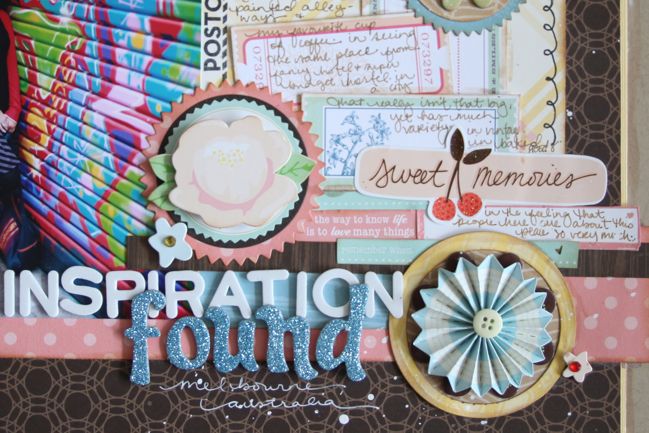 9. Inspiration Found, from a day of crafting with an absolute mess of stuff on my desk and just layering until I couldn't layer any more. I love it, and in the end it was one of the pages I sent to American Crafts for consideration and they must have liked it too. Good times. (Full page here).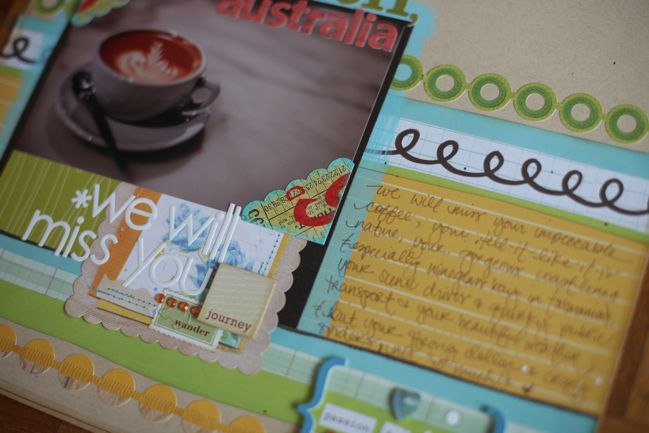 10. Goodbye Australia, a page to close one volume of our travel albums, and featured in a prompt of Pretty Paper Party, an online class. (Though the class has finished its live run, it is available to be taken at your own pace at any time.)
Runner-up layouts include this project (my most-viewed project ever at Two Peas), any of the pages made for the scrapbooking with girl power post and the giant rose layout tutorial I made for the JBS newsletter.

Read more about: 10-things
10 January 2012

Next post: Glitter Girl and the mists of magnitude scrapbooking video
Previous post: ANFSCD January :: Getting ready to scrapbook