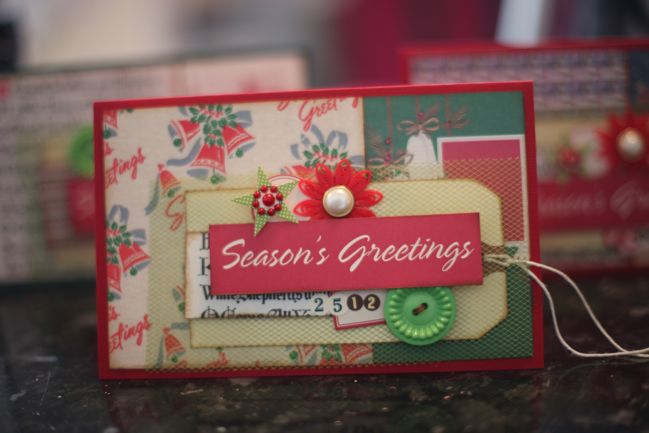 Have I finished my Christmas cards? No.
Do I have more finished than this time last year? Yes.
I'm calling that success, so far.
So here's a little share of some cards I've been making. You'll find a tutorial for the card set above here on the Jenni Bowlin Inspiration blog, and there are cards from the whole team throughout the month.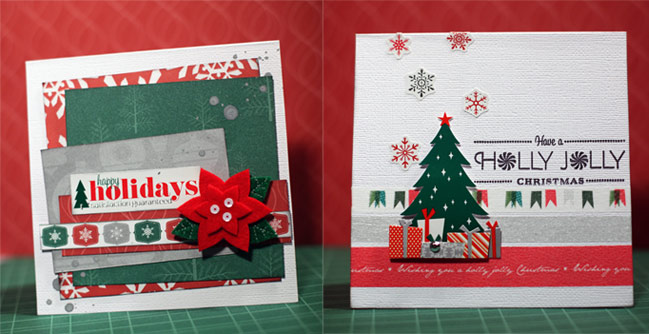 And these you'll find on the American Crafts blog as part of their Christmas card week. These use the Hollyday collection, plus a little Christmas-themed washi tape.
So that's at least five cards done. Perhaps I should number the list to see how many I really need?
Have you been making and sharing cards on your blog? Share a link so we can all see!
xlovesx
PS: if handmade cards are just so not your thing at this time of year but you still want to sort some pretty greetings, these letterpressed cards (including Christmas designs) are already 30% off.

Read more about: american-crafts jenni-bowlin-studio
07 December 2011

Next post: Scrapbooking Giveaway Day
Previous post: Scrapbooking Giveaway Winner