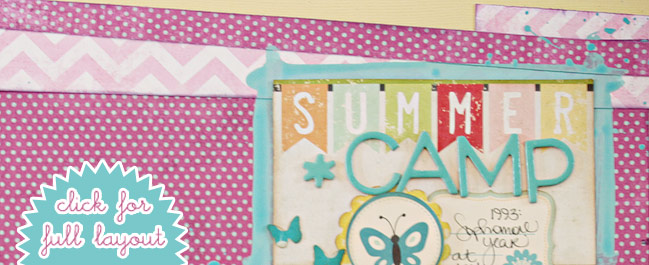 Although the scrapbooking challenges from this past weekend are still open until Sunday, there were a few prizes to be won just by leaving a comment and one extra-special prize for someone who really made the most of the weekend. A drumroll please – here are those winners!


Ali is the winner of the Proud to Scrapbook giveaway.


Inga is the winner of the Saturday wake-up call giveaway.


Wendy is the winner of the Sunday wake-up call giveaway.
Congratulations to each of you! I'll send you an email with the details needed so I can send you your prizes.

And then there's that other prize… a $100 shopping spree to Two Peas in a Bucket to spend on whatever scrapbooking supplies you might like. It was so difficult to choose. I've loved looking at all the layouts posted and reading your comments and seeing so many fabulous mentions of being proud to scrapbook on message boards, Twitter and Facebook. After much deliberation, I think this lady deserves a big round of applause. Sabine has posted pages for eleven challenges so far and joined in the discussion on pretty much every post and just been so enthusiastic and positive all weekend! I'm so happy to send you $100 to take shopping, Sabine! I hope you find something lovely!
The scrapbooking challenges don't close until Sunday so you still have time to enter and there is a new challenge (with a video tutorial!) each day this week, so there is even more to keep you creating. There are prize packs to win from all those fabulous companies who have helped with this weekend: Jenni Bowlin Studio, American Crafts, BasicGrey, Pink Paislee, Studio Calico, Pebbles, Lily Bee Design, CosmoCricket, Simple Stories, Little Musings and Two Peas in a Bucket. I couldn't make everything so shiny and fun without them. And I really couldn't do this without all of you. Thank you so much for being proud to scrapbook and happy to create things by hand! You make this the most awesome job in the world, I do believe.
xlovesx

Read more about: giveaways
16 August 2011

Next post: Scrapbooking tutorial :: Hot Pink Hoopla
Previous post: Scrapbooking tutorial :: Bingo Cards and Butterflies