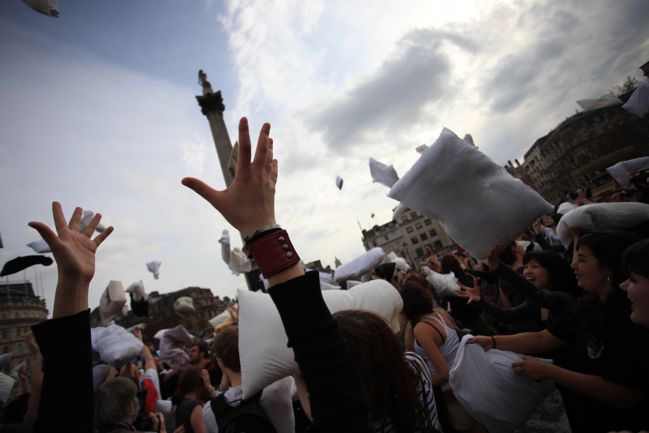 I had planned to save this particular topic for another month, since I just wrote ten things about a place last month, but this week just seems to be the best time to embrace this topic. So this month my ten things are all things I love about this place where I live: London.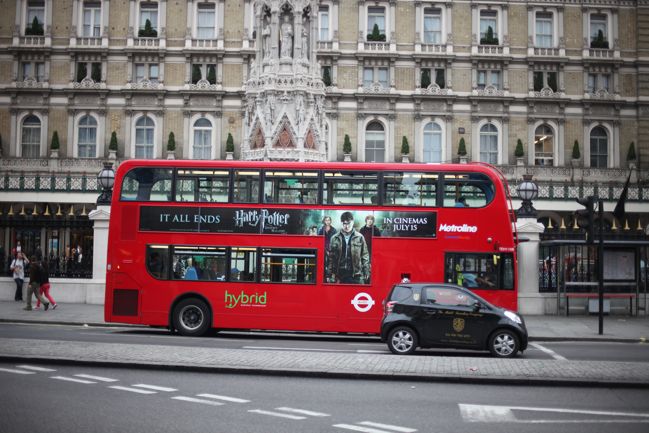 Public transportation. We sold our car a year ago and haven't looked back at all – that's how much public transportation can make a difference. Between the train, the tube, the bus and the DLR, you can get anywhere you want to go in a number of ways. Last week Sally came down to London for the day and she asked me if I had the tube map memorised, because I had been able to tell her which line to catch off the top of my head. I don't have it entirely memorised, because oh goodness is that a big map, but I think everyone here gets used to the lines they use most frequently and then it becomes just as easy to know as learning the streets of your neighbourhood. (Admittedly, our official cab drivers in London learn way more in terms of maps and I have the utmost respect.) There are so many reasons I prefer public transport to driving, from not worrying about traffic jams to being able to use my travel time to work, read or catch up with someone. Also, I think the tube map is the very definition of beautiful design.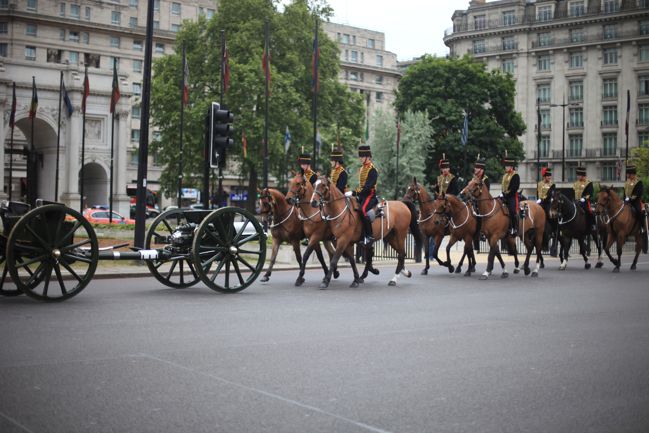 History. This city is so old and has been so many things over time. You can just walk up to Roman walls or stand in the Tower of London. If you visit here from far away, please learn the difference between London Bridge and Tower Bridge and their unique histories. (They are constantly confused in popular culture. It fills me with dismay.) In fact, of all the history things I could mention here, go to St Magnus the Martyr church, a quiet little place that contains more information on the history of London Bridge than pretty much anywhere, between the amazing models and the knowledge of the people there. You'll be an expert in ten minutes, so just go.
The food scene. I know, England has this reputation for bland food. It is wholly unwarranted. When I hear tourists say they never had a nice meal in London, I immediately think they didn't bother to try anything that wasn't a chain restaurant with mass-produced food. Of course we have plenty of places that serve up quick, cheap and/or bland. But once you get past that and find somewhere worthwhile, there's a whole new world. The Gate is such an amazing vegetarian restaurant that The Boy (who is very much a meat-eater) won't just eat there – he will suggest it. Wahaca is the British-grown twist on Mexican street food that kicked off London's new craze for Mexican cuisine. (Be warned: as Mexican food is the latest trend here, we also have a lot of bandwagon restaurants that haven't even figured out how to make an enchilada.) Byron is quickly becoming less a set of indie burger joints and more a chain (is Byron the new Nandos?) but so far they haven't gotten so big to lose the quality. None of those suggestions are high-end fine dining and only one of the three takes reservations. I'm going to stop now because I could write a book about my favourite places to eat in London (oh heck, I haven't even mentioned curry. My neighbourhood has six assorted curry restaurants and they are all pretty much awesome), but today, these three get my suggestion as easy-to-eat places that prove London's food isn't bland and boring.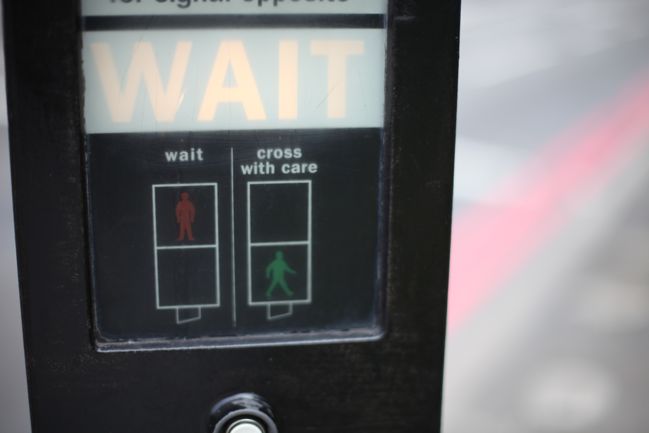 Walking paths & parks. If you like to walk at all, come to London and pick up a guidebook to London walks or go on a walking tour (those are themed – Jack the Ripper, British architecture, Harry Potter references, The Beatles, literary greats and so on and so forth). See this place above ground at your own pace. Walk along the river or through more complicated paths. I never tire of the walks you can follow here and still have a list of many more miles to walk. And the parks are perfection. People often ask if I miss having a garden since we live in a flat, but as we live near an amazing park, I don't miss it for one second. There are even deer there. I'm headed to a different park today actually – more swans, fewer deer.
Coffee. I know you would expect tea. It's England. There should be tea. And there is, but in the past five years or so, London has become an amazing place for coffee. There are two World Barista Champions making espresso here (admittedly, Denmark has three) but also a host of places that are roasting and serving coffee that just ranks there with the best in the world whether you go in for championship tournaments or not. That has fuelled a small but strong coffee culture in London that is rare in the rest of the country. Yes, London has at least one Starbucks and Costa on every street, but there's also Flat White, Kaffeine, Monmouth, Dose and so on. Random trivia: when I volunteered to help London tourists, I had to pick a London specialist subject and talk about it at length as part of the interview process. I talked about coffee.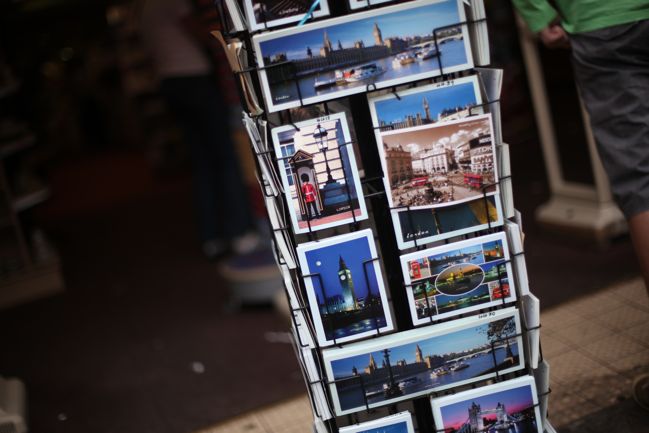 The Weather. Ha. No, really. It's rarely ridiculously hot. It's rarely ridiculously cold. And I don't mind the rain. I love it.
Theatre and performances. Obviously. You can see a show whenever you want. And whatever you want, whether it's experimental fringe in a tiny space or a glossy musical production like Wicked or Phantom of the Opera. Heck, you can go to the actual opera. Phantoms not included. Or the ballet. Or a concert of any kind. Or to see Shakespeare expressed in hip-hop choreography performed by teenagers. On a Tuesday, I walk down a road that has several theatres and my timing is usually just before the doors close for the show to start. On a clear evening, the street will be filled with people meeting their dates and friends to see a show. Even last night. (I am in love with how the theatres stayed open this week. The show must go on, indeed.)

Museums and galleries. If I get to be excited about people on stage, I also get to be excited about things on walls and in displays. Some tourists get confused about what to do in London when it rains. Which is relatively often. If it rains when you're walking about, duck into a museum or an art gallery until the weather changes. Many of them are free (although donations are appreciated) and they are all over town. Some are big famous places, like the V&A, Tate Modern and the National Gallery. But there are also these amazing smaller and more specific places. In our neighbourhood there is a museum dedicated entirely to hats and fans throughout history. There's a place all about Benjamin Franklin. One about sewing machines. If you want to learn random trivia like no other, come to London in the off season and tour every museum you can find.
Acceptance. Right now it may not seem like it, but in all the places I've been in the world, London has this casual sense of accepting everyone as they are. Just do your thing. No worries. We don't really talk to strangers here and we generally don't make eye contact when we walk down the street. Maybe London seems a little aloof, but really, London gives everyone personal space to do their own thing. You've never heard so many people say 'sorry' until you've found yourself on an over-packed tube train. I know this point seems completely out of place this week but it has always been my gut-feeling of what I love about this city, so I'm just going to stick with it.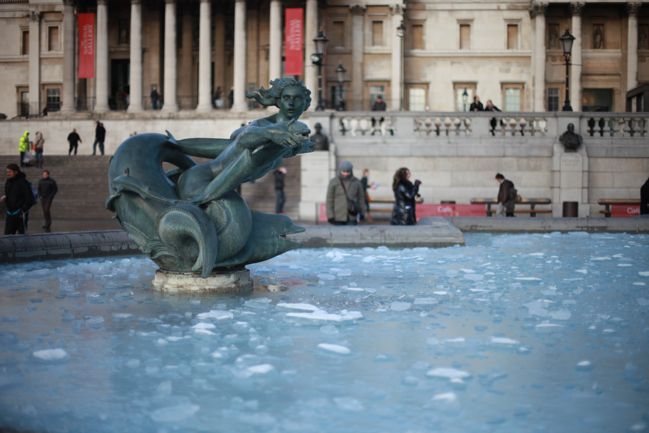 Sudden community spirit. This is what makes me smile even at the most stressful of times. Ninety-nine percent of the time, we don't talk to people we don't know. But in that one percent when something is out of the ordinary? Suddenly we have some sort of community bond and everyone starts talking. It happens after horrible events, like the 7/7 attacks, but it also happens after things like snowstorms. I live on an entirely residential street that isn't a high-priority for clearing, and every time it snows, I meet neighbours I've never seen. No one really owns a snow shovel here and very few have snow boots, so we bond over sliding down the road in our wellies with a half-dozen pairs of socks warming our feet. What else can you do? Last night our local pub was filled and inviting rather than the usual 'actually, there aren't many tables left'. Yesterday more people showed up to clean the streets in the morning than they could actually put to work. That's pretty much fabulous, even though by saying it I have just proven to not be a real Londoner. Really should stay more quiet about my London love if I want to blend in… but trust me, it's there.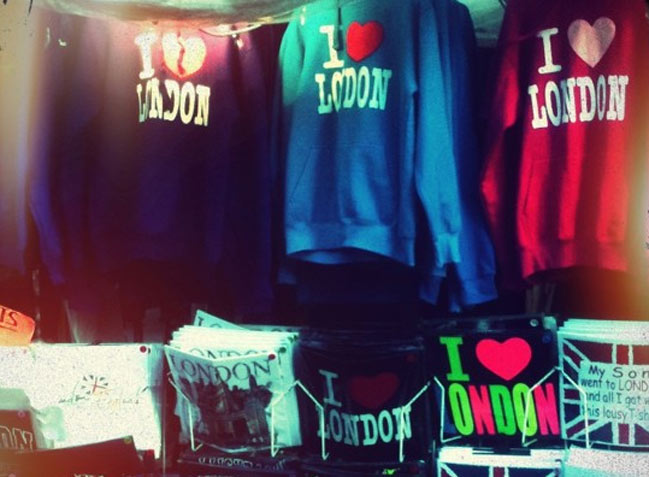 Just wanted to add that although not completely settled, things are notably better here at the moment. Monday night was rough on our side of town, but Tuesday night was quiet and there is normal traffic on the road this morning while yesterday there were few cars. It's a step in the right direction, anyway.
Now… what ten things are you going to share today? It can be absolutely anything as long as it's ten!! When you've posted, leave a link below and have a very fabulous tenth of August!
xlovesx

Read more about: london
10 August 2011

Next post: Scrapbooking Sketch of the Week
Previous post: a stamped card and details on the online scrapbooking weekend