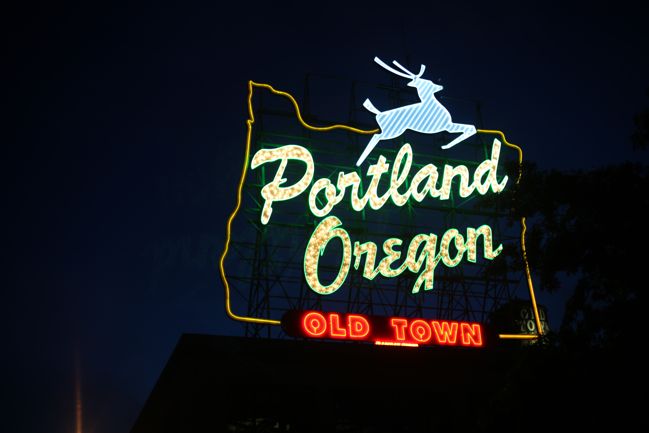 This month, I'm dedicating my ten things post to a list of ten things I loved in Portland, Oregon, where I spent a week working, wandering and generally trying to keep my eyes open to everything I passed.
1. Seriously amazing breakfast made straight from the garden by Jean, a bnb hostess who is better known as the Measure-Free Hippie Cook. She is seriously cool, her food is seriously fab and her guest room is a fabulous place to stay. (You can find her here on Airbnb.)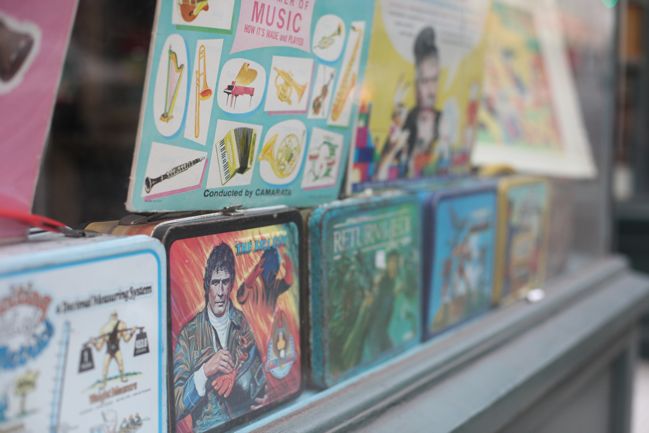 2. Vintage everything, pretty much everywhere. I'm not sure there is anywhere else in the world that has embraced the reuse of older items on such a grand scale. There's an Ikea in this town but I'm kinda wondering how it stays in business, as it seems like much less of this community is about all things new.
3. On a related note, the estate sales here are pretty fabulous and I may have picked up some treasures for pennies and then struggled to carry them around all day with all my work gear (camera, laptop, notebooks) while wearing flip-flops (fail).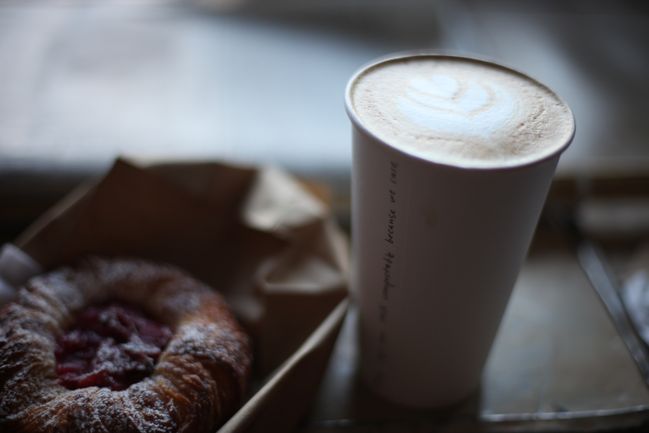 4. All things rhubarb and coffee. Rhubarb muffins. Rhubarb pie. And the very best idea ever: rhubarb danishes. And lovely coffee via Stumptown and other Portland roasteries. (I have a real love of trying small local roasters when I go somewhere new, but so far my personal world champion medal goes to Sensory Lab in Melbourne, which I really wish was my local. Aside from the fact I would spend approximately 97.2 percent of my annual earnings on their coffee. So maybe it's a safe distance.)
5. Gourmet food carts. Street food at an entirely different level. I know this is also taking off in New York and a few other cities where the rent makes it ridiculous to open a restaurant, and I would love to see it here in London. I ate at six different carts and every single meal was fabulous, and all six focused on making dishes from fresh and mostly local ingredients. The kitchens are open so you can see exactly what's going on (which is something I love about street food in general and I always prefer street kitchens to carts that just sell something that was made elsewhere… though I do bend the rules for baked goods, as it's pretty tough to bake a cake on a bicycle).
6. Bicycles in general. Lots of people on bicycles in Portland. Little bicycles, big bicycles and adorably customised bicycles. Except I am the wobbliest bicycle rider perhaps anywhere so I just walked. But I still like towns where bicycles are part of the scenery. Just don't make me turn a corner on one.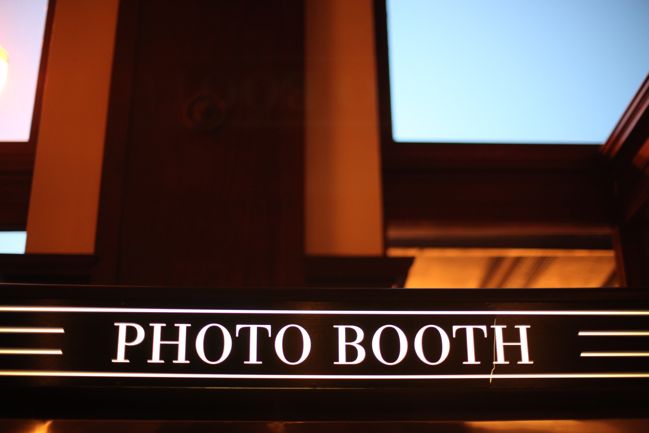 7. Real photo booths that produce photo strips that smell like a darkroom.
8. Meeting some of the loveliest people who volunteered to show me around their happy city. I am trying to do this more and more in my own town because it breaks my heart when people say they don't like London. I love this place and there truly is something for everyone if you know where to look. Meeting locals who are excited to show you their favourite places? It says a lot about a place. And Portlanders seem to be Portland's biggest fans. That is pretty cool.
9. The crazily awesome book store, specifically the children's section where I could happily live for at least a week. I found myself half in awe of their fabulous collection of books and half wanting to write lesson plans to go along with titles I wish more people would read.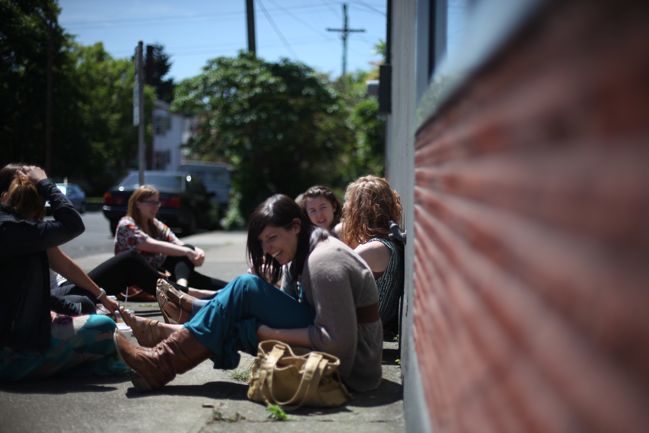 10. Beautiful weather with sunshine but not ridiculous heat. Which was rather polite of a city known for rain. Perfect for sitting on the pavement and making plans for taking over the world in best possible ways. (Though actually most of my favourite cities in the entire world? Known for rain. I'm cool with that.)
There are other people blogging Ten Things today too, and you're welcome to join us if you like! Blog your ten things on the tenth and add your link – easy! Then click through to visit other participating blogs to meet some new friends and revisit old favourites. We'll be doing this every month, always on the tenth! See last month's posts here.
xlovesx

Read more about: 10-things
10 July 2011

Next post: Scrapbook Giveaway Winner!
Previous post: Scrapbooking Giveaway Day!