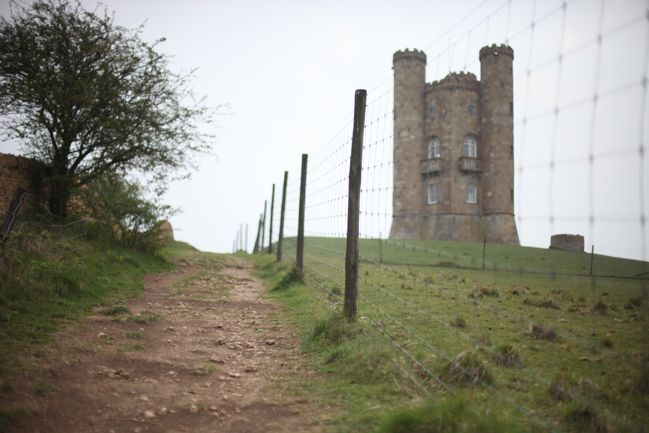 Oh for the love of all that is good, is anyone else tiring just a little of the overcast sky effect? It seems to be descending over my neighbourhood at least every fifteen minutes, even if the other fourteen minutes seem lovely and blue. One day this week I was convinced I was causing the rain as I would get ready to leave the house, look outside and see a clear sky, head out the door and be drenched by a sudden downpour in not more than fifteen steps. We did have a beautifully summery April… it now seems we might be suffering from early-onset autumn.
Which leads me to think about overcast photos. Sometimes an overcast sky is just what you need – it can be gorgeously flattering to skin tones, it means no one will squint. Very nice, but it tends to fall a bit flat for me in terms of scenery. I present the photo above as evidence. It was taken on a long hike to Broadway Tower in the Cotswalds, and it goes without saying that we didn't visit on a day with quite so much bright blue brilliance as the images on their website. But it wasn't stormy and moody in the sky either – just plain grey with lots of thick cloud and shadow.
I don't do a lot of drastic editing to my photos, but I do try to punch up the drama a little bit when things fall flat. I also try to keep things to a quick workflow so I don't feel chained to my computer forevermore!
Before we get started: I use Totally Rad Actions for much of my editing. If you do a lot of editing or want a worthwhile professional editing set for Photoshop, they are definitely worth a look. If that's not the right match for you, you can find lots of free actions and tutorials out there, and I really suggest trying all the options available at Picnik if you want to try editing effects with no investment in software or tools.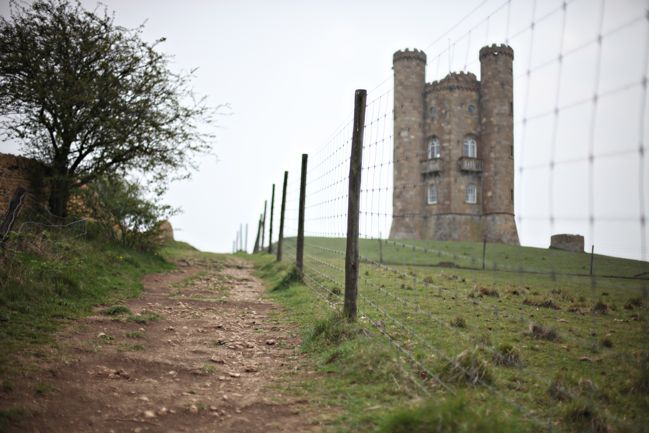 First, I wanted to boost the detail to add a bit more grit to the trail and definition to the grass. I use the Boutwell Magic Glasses action for this and left it at the full 100% opacity.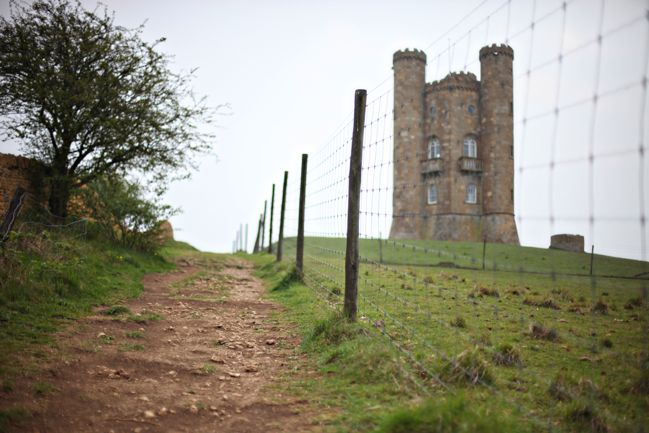 Second step was to boost the colour a bit to get out of that overall grey cast. With the Magic Glasses layer selected, I chose hue/saturation from the image adjustments menu and moved the saturation slider up to 25. Now there's more colour in the greens, more red in the dirt path and there's a slight bit of blue in that very grey sky.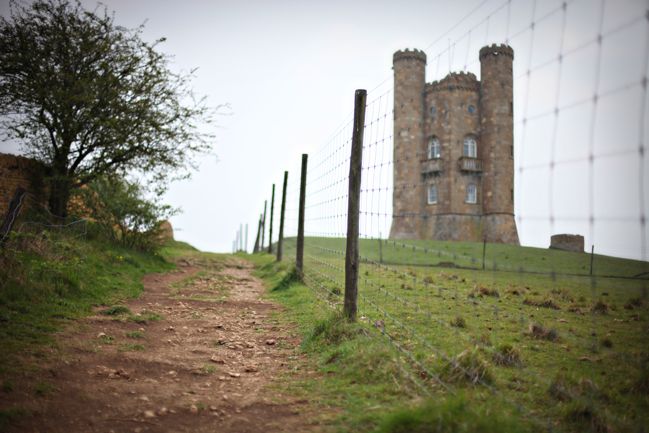 Third step was to darken the corners to add some drama. I usually shoot in that style anyway – a wide open lens will add some natural vignetting to the edges and much of the image will already be in soft focus. But there just wasn't enough contrast so I added a bit more with the Vignette & Blur action, set to 25% opacity.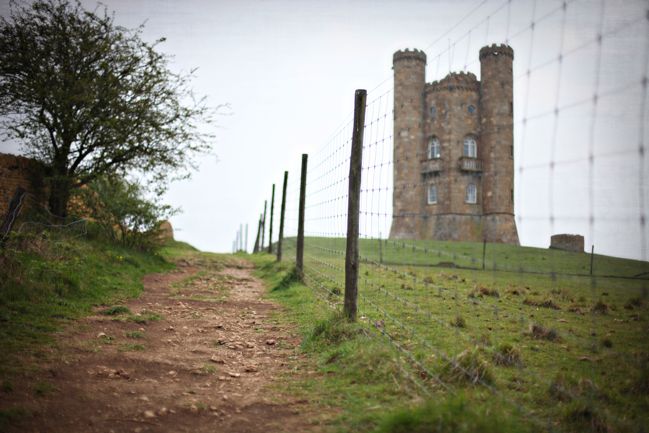 And finally, something for the sky. There just wasn't enough colour or texture there in the shot to create something dramatic in the clouds, so instead I added a texture that doesn't look like clouds at all. The Dirty Birdie texture looks a bit like what would happen if you photocopied a blank piece of paper over and over again on a photocopier that really needs to be cleaned. I applied the texture to the whole picture in a new layer, then used the eraser tool to remove most of it from the foreground, leaving the most visible noise at the top right edge and just to the right of the top of the tree. Then I reduced that layer to 85% opacity to blend it a bit.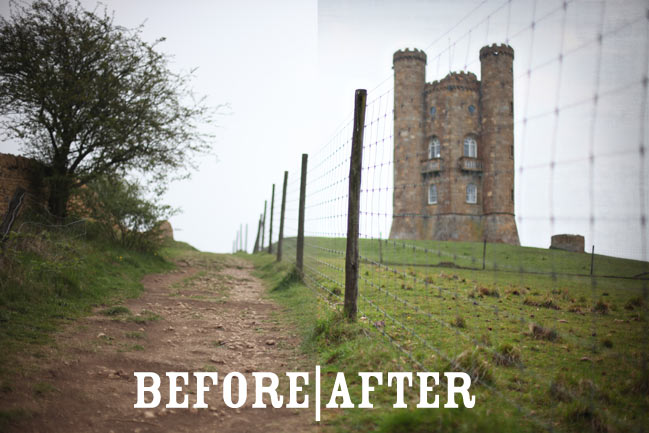 Is it a huge difference from the before to the after? Perhaps not – but I didn't want it to look like a completely different picture. There is definitely more detail and some more power in that bland overcast sky, so for just a couple minutes of editing, I'm happy with that!
By the way, if you tend to take pictures of actual people instead of dirt tracks and old towers, Cheryl Johnson has a new workshop on portraits starting soon. Just a heads up!
Now… off to catch up on some crafting on this overcast afternoon, I do believe!
xlovesx

Read more about: photography
12 June 2011

Next post: Scrapbook talk :: Organising the early years in an album
Previous post: Scrapbooking Giveaway Day