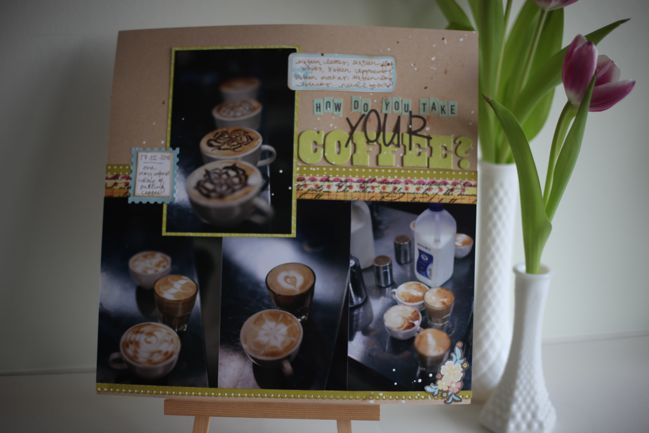 Two things you should know about The Boy and I.
We really like coffee.
And we really like, well… knowing stuff.
The Boy is probably more dramatic about this than I am, but it's a little contagious. You take something that's a passing interest and then you have to become as much as an expert about it as possible. That's why I don't just like Kit-Kats, but I can bore you all day with amazing Kit-Kat trivia. And The Boy couldn't just watch Heston Blumenthal cook with a water-bath thingamy – he had to crack open an electronics kit and build one in our kitchen. To a point where it would keep a more stable temperature than one he could special order from some sort of special restaurant supplier. Of course.
So we don't just like coffee. We've studied beans and origins. We (he!) hacked a grinder to get it just right. We watch the World Barista Championships. So for his birthday, we took an all-day intensive course in making coffee. Doesn't everyone get an Australian culinary qualification as a birthday present?
During the beginning of the class I could take some pictures, so these were some of the first drinks we made that day, including learning the different designs favoured by various coffee shops in Melbourne. It was a crazy amount of coffee.
But this doesn't have a crazy amount of embellishment. Just three things really: the label above the title, the stamp shape to the left of the top photo and the flower sticker in the bottom right corner. Together they make up a triangle – three things of a similar colour, size or shape placed in three different parts of the page so if you drew a line connecting them, you'd have a triangle shape, ideally with your photos inside the lines. When I first started teaching scrapbooking workshops, this was the biggest design concept we used. Now it seems so simple, but I thought it was worth bringing back today and seeing how you would interpret it in your own style. So there's Scrapbooking Challenge 2: Create a triangle. What will you scrapbook?
A note about all the Scrapbooking Day challenges here: You can enter any time between now and Sunday, 15th May, so you have a full week to do as many challenges as you like. Unless otherwise noted, winners have a choice of prize – an online class pass or a gift pack of scrapbooking stash. I'll also be choosing three winners from all the links and comments left today (Saturday the 7th of May) on any post, so just participating and saying hello gives you another chance to win!
xlovesx

Read more about: inspiration-party
07 May 2011

Next post: Scrapbooking Day Challenge 3 :: Add a border between the photos
Previous post: Scrapbooking Day challenge 1 :: Patterned Paper Background