It's Wednesday, so it must be time for a scrapbooking sketch? And there are three photos on this week's page, and it's not all that different from the March edition of 4×6 Photo Love. But with this little added detail across the bottom of the page: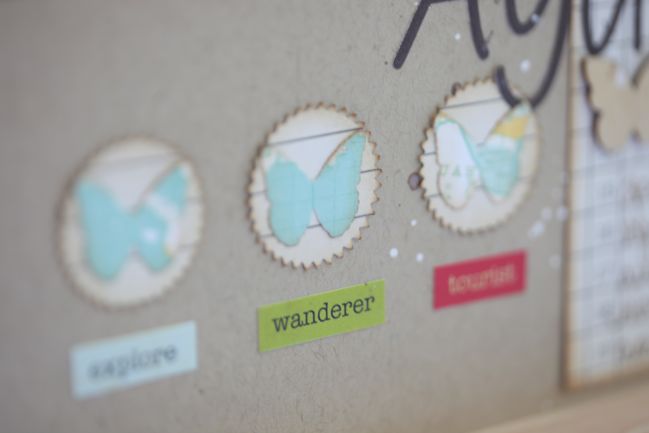 this combination of something circular plus a label or rectangle below is something I'm using here and there throughout this particular album. Word stickers are perfect, but you can also customise your own word strips with your own handwriting, a typewriter or anything you want to print from your computer. Give it a try!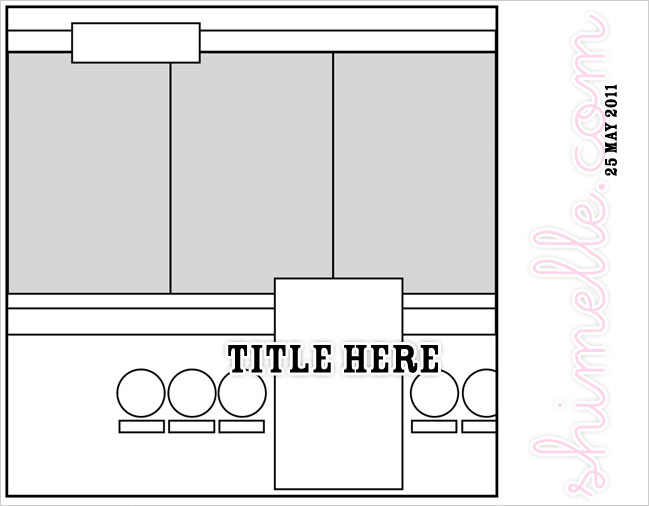 If you prefer smaller photos, you can make this same design hold six or twelve smaller photos in the same space or you could take it back to a single photo layout and use a panorama-style print.
As always, the weekly sketch is no-stress and just for fun! If you use it, I'd love to see, so please leave a link.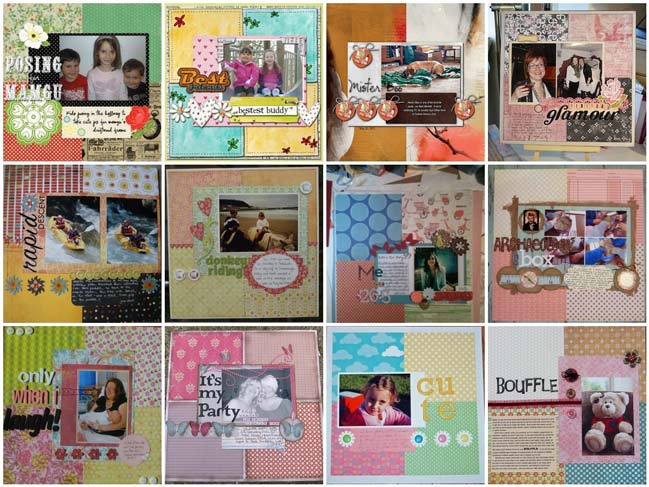 I'm loving the patterned paper explosion from last week with the quadrant design! These are a few of my favourites. Click to see any of these pages in more detail and say hello to these scrapbookers.
Top row, L to R: one, two, three, four.
Middle row, L to R: five, six, seven, eight
Bottom row, L to R: nine, ten, eleven and twelve.
xlovesx

Read more about: sketch-of-the-week
25 May 2011

Next post: Five ideas with the butterfly stamp from Jenni Bowlin Studio
Previous post: Scrapbooking giveaway winner