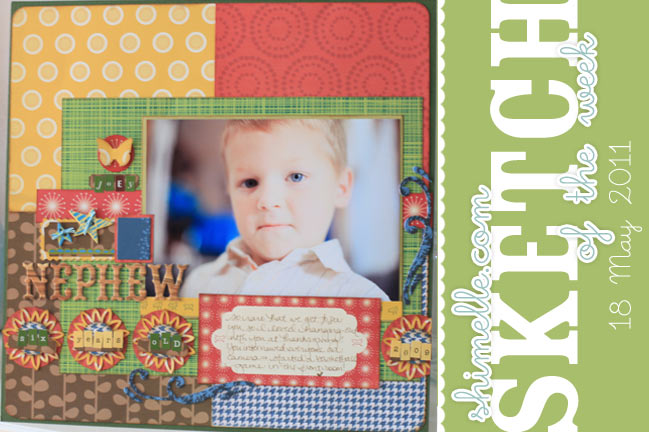 A late sketch this Wednesday, but it is still Wednesday here for another few minutes! And it's a bit of an older page but one I still really love – partially because it has quadrants of patterned paper, partially because it includes much fun with punches and little stickers and most partially because it's about my completely awesome nephew. Who I am very excited to see quite soon, since we don't exactly live very close. I do swear he is an entire foot taller each time I see him, but I'm hoping this time it might only be six inches, since it won't have been quite a year.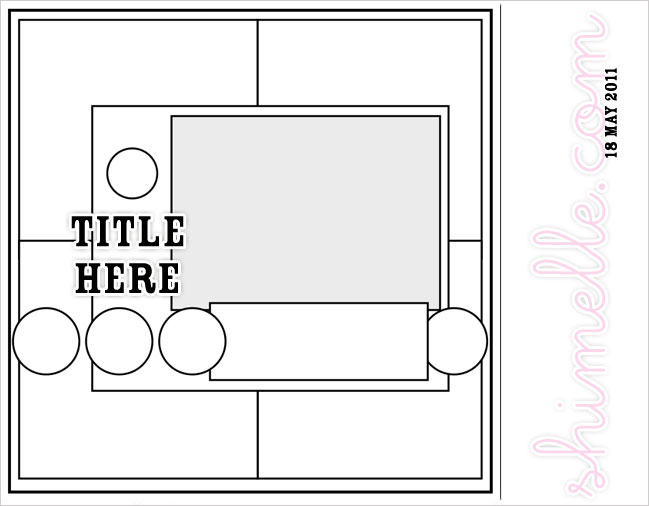 So here's the sketch for this week: four quadrants of patterned (or solid) paper to create the background, then a block on top of that just for good measure. I've used one photo but you could replace it with multiple pictures – two portrait pictures would work easily or you could include several photos at a smaller size. Then I find it's easiest with this set-up to place the title, then add the embellishments to frame – a total of five circles. One small circle above the title and four circles (slightly larger) in a row below the picture, with journaling to break up the row. Or you could replace the circles with any other shape – stars, hearts, doilies… whatever bit of fabulous you're loving right now.
As always, the weekly sketch is no-stress and just for fun! If you use it, I'd love to see, so please leave a link and share.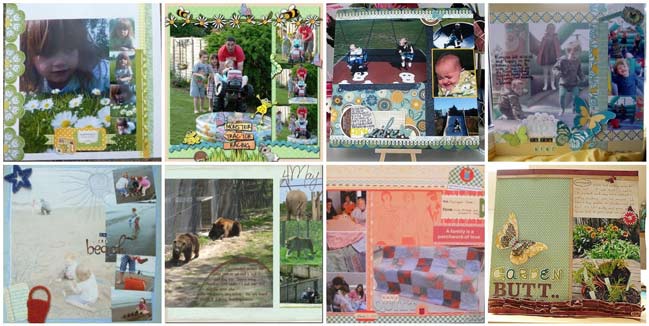 The sketch from last week was a little different to my norm and it was lovely to see so many interpretations of the one big photo + three small photos composition. Here are eight lovely favourites from last week's submissions. Click for more detail and bigger pictures – and if you love their pages, be sure to let them know!
Top row, L to R: one, two, three, four.
Bottom row, L to R: five, six, seven and eight.
Thanks so much to everyone who had a go with last week's sketch! Don't forget to upload and link us if you create something with the new sketch too.
xlovesx

Read more about: sketch-of-the-week
18 May 2011

Next post: Scrapbooking vintage Polaroids
Previous post: Travel Questions & Answers