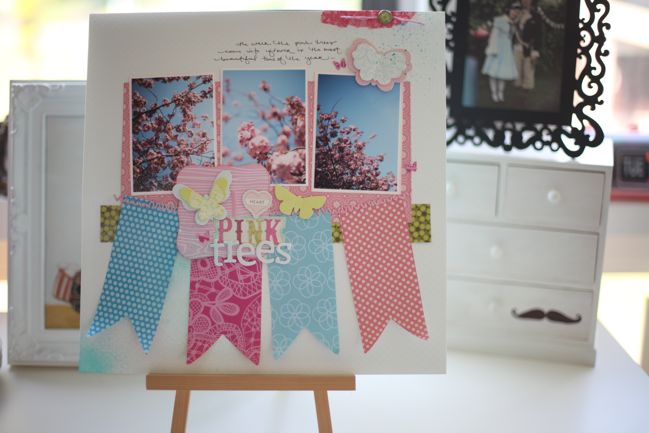 Fancy a series of scrapbooking challenges? With three prize winners each week? But no worry that you have to participate every single week or anything else stressful? Then Play Along with Scrap Factor is just for you! While our Scrap Factor contestants have five days to create their layout in response to each week's challenge, everyone else is invited to spend the whole week, use the contestants' gallery for inspiration perhaps and just generally have fun with each challenge.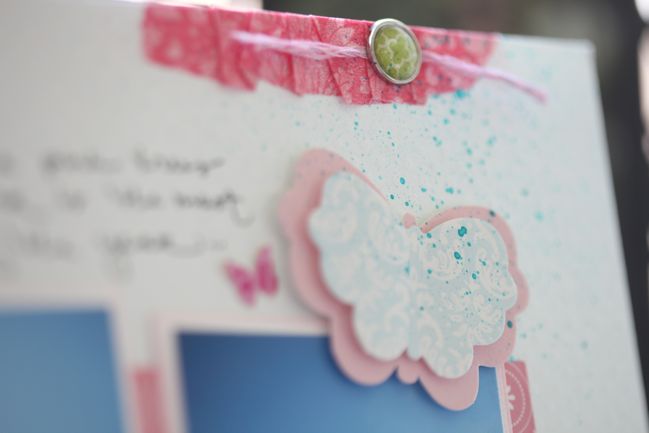 Each week, the three mentors from the teams (that's Mary Anne and Dolly plus me!) will each choose a prize winner for our category – paper, hybrid or digital. All you have to do to enter is create your page in response to the week's challenge and upload it to UKScrappers by Sunday night. When you upload a page, you'll see a special gallery called Play along with Scrap Factor and that's the gallery you want!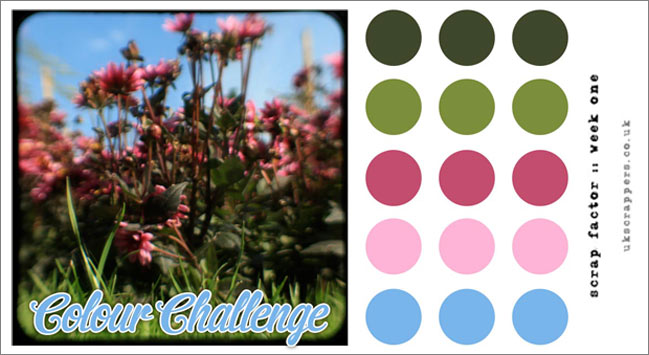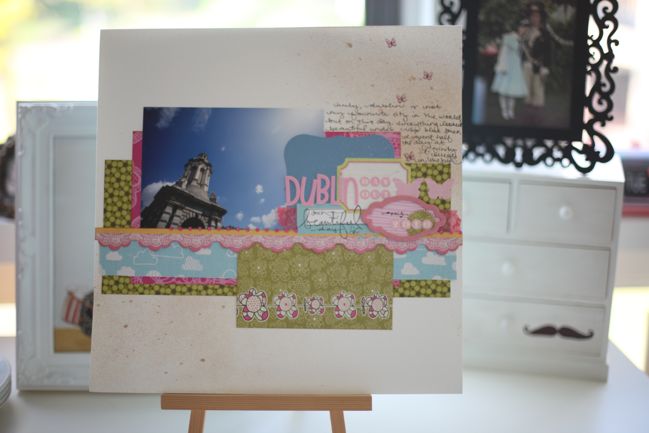 This week's challenge is based on a colour scheme including sky blue, two shades of blossom pink and two spring greens. You can see all the fab pages created by the contestants here and if you have time to scrapbook this weekend, you could still enter this week's play along contest.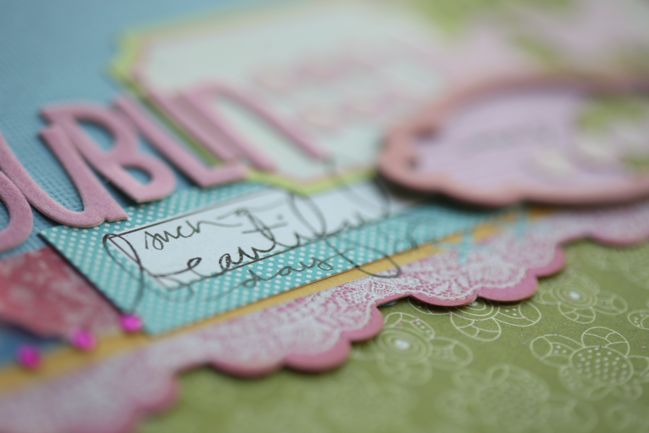 Or you can jump ahead to next week's challenge – taking inspiration from advertising. Choose a print ad (from a magazine, poster, leaflet, etc) and use it as the visual inspiration for your next scrapbook page. Our contestants have been busy with that challenge this week and their pages will go on display on Monday when voting opens for the week.
Remember, there's a prize each week for playing along – one for a paper page, one for a hybrid page and one for a digital page! So all kinds of scrapbooking are welcome, and as you can only win once throughout the challenge series, there are plenty of prizes to go around! We'd love for you to join in with Scrap Factor this spring.
xlovesx
PS: Don't forget to enter this week's giveaway before Sunday night – that just takes a comment to enter!

Read more about: colour
23 April 2011

Next post: Scrapbooking giveaway winner
Previous post: Scrapbooking giveaway day