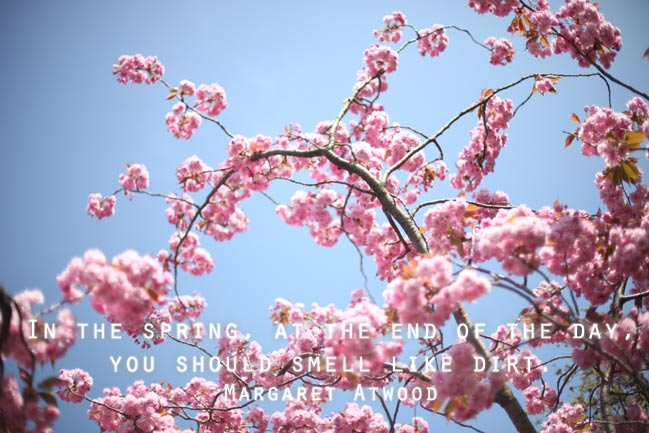 It was no coincidence that we went away in December, headed to warmer climes and came back right at the start of spring. Goodness do I love this time of year! And this week is the one I feel is most beautiful in my little corner of the world, for the pink trees are in full bloom. Nothing can get me down during cherry blossom season.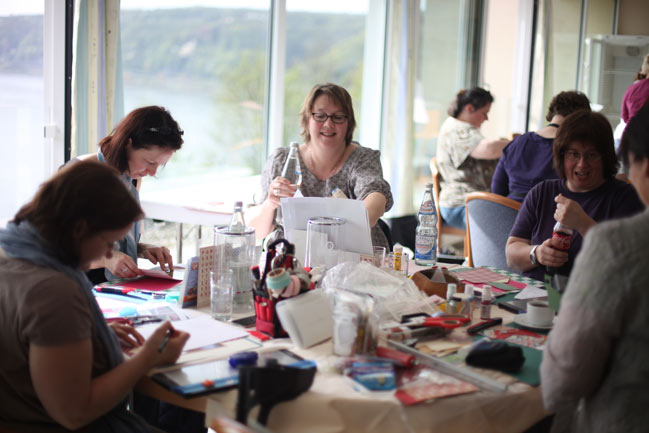 I spent this past weekend in Germany at the lovely Crop on the Rhine, where we attached many a Jenni Bowlin butterfly to many a layout! And we started on a long-term project that I look forward to sharing with you later. An idea that has me excited! And my sincerest thanks to Barbara and Heike who put on such a lovely event, plus Andrea and Andrea's husband for their kindly volunteered help and chauffeur service!
And I also taught a workshop as part of True Scrap, an online scrapbooking convention. My session was all about getting the most from your stash, and it was great to chat with everyone, even though my session ended up being in the middle of the night my time. Totally worth staying up! If you are interested in True Scrap but couldn't make it at the weekend, you can sign up any time and have access to the recordings of all the classes and workshops, so you can take your time and make it work for you. All the details are here.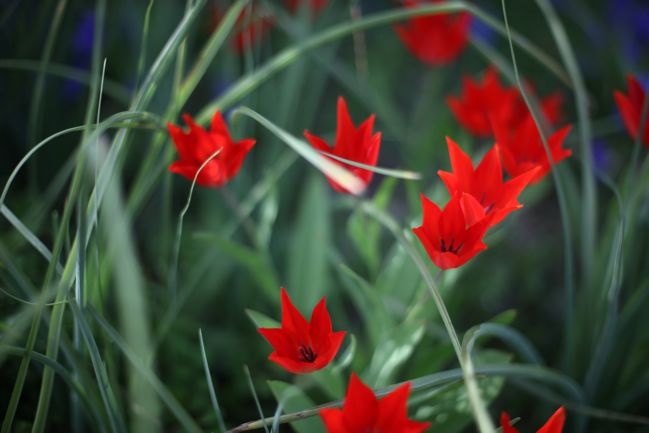 I think I am finally getting back to reality in our post-travel world. Hilariously, after nearly four months of only having a carry-on bag, I walked straight past the baggage claim in Germany, only to be nearly out the door when I remembered I had two big suitcases filled with scrapping materials! Traveling lightly is definitely easier, but not really possible for a crafting weekend. I knew when we were on the road that I would come home and want to streamline some things, after getting used to existing with just the basics. I've been spring cleaning and my crafting space was first in line, and although I'm not quite finished, I'm already loving the clarity of the space with much of the clutter stripped away. Except when I say 'much of the clutter', really… there is still a lot of stuff. Funny how that works.
I have a new online scrapbooking class that starts next Monday – I'll share concrete details about that tomorrow! And there's a new sketch. And spring? It's also making me want to make stuff.
Spring, you are amazing.
xlovesx
PS: I just realised, this is my 1000th blog post since I moved my blog to shimelle.com. How sweet.

Read more about:
12 April 2011

Next post: Scrapbooking Sketch of the week
Previous post: Scrapbooking Sketch of the week