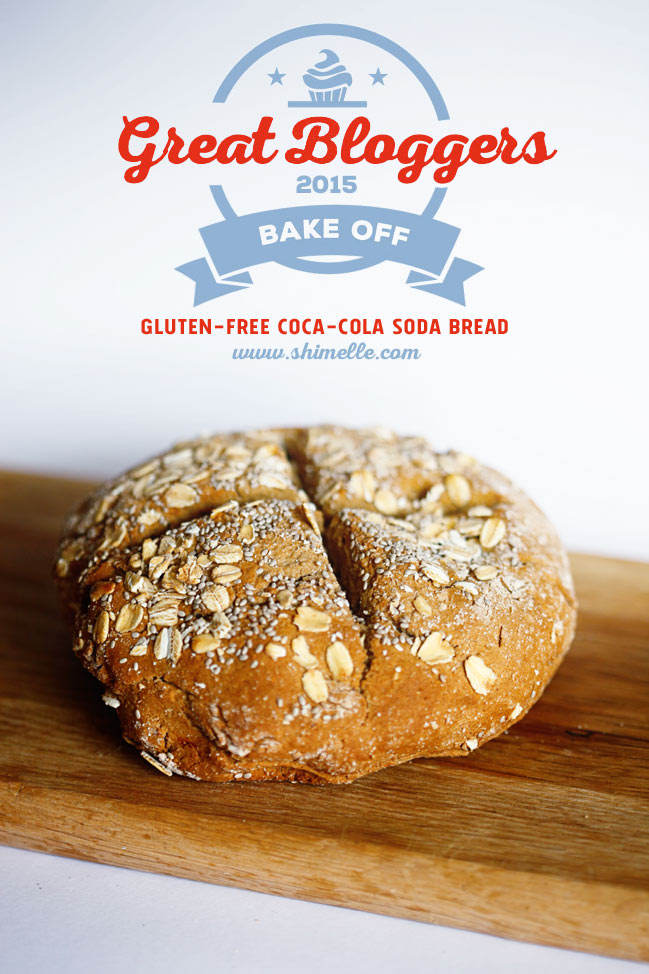 Let's just say this week there is no way I could have coped with Paul and Mary's tough timings in the bake-off tent. I finished my bread in a flash actually, but right around midday on Monday, plenty of panic bells started going off around here and it's only now on Friday that I can come back and actually post this and some other fun crafty stuff too. Hurrah for a day that seems much better from the outset, may we all cross our fingers that everyone stays well and safe and happy and let's talk about fun things now!
Week three of the bake off focused on bread, with a new category of 'quick breads' for the signature challenge, classic baguettes for the technical, and bread sculptures for the showstopper round. The showstoppers included an amazing cornucopia that went right past the the producers and much of the audience, I think, as it seemed to be based in a North American Thanksgiving idea, and it was truly the sort of thing Norman Rockwell would have painted with a family around the table. Well, I appreciated it at any rate! But it wasn't the only thing I found interesting in a lost-in-no-translation sort of way: quick bread has a totally different definition on the bake off than what I grew up knowing. Ask this girl who baked 4-H projects for the county fair about 'quick breads' and I'm thinking banana bread, zucchini (courgette!) bread, pumpkin loaf, and poppy seed bread most likely. It's a cake really… it's just baked in a loaf tin and tends to have something vaguely healthier than chocolate somewhere in the ingredient list. Were I to bake one of those in bread week, I would have been laughed out of the tent, regardless of cherished purple ribbons of my youth! They meant things more like bread than cake but without yeast. Soda bread seemed to be the thing of the day.
Our local bakery does a lovely soda bread on special occasions (I've never figured out the actual special occasions, but it only appears on the menu now and then) that is dense and sweet with a maple edge to it, though definitely still like bread more than cake, and topped with oats and seeds. They have an open kitchen and I've never seen bonkers ingredients like cola going into their bread dough, so I'm sure the maple flavour comes by way of things like actual maple syrup, but all the watching and inward amazement of these two lands separated by a common language made me leap to something else that is a pretty American phenomenon, but I see it often now by way of Pinterest and Facebook. It's the 'Two Ingredient' recipe, where a headline claims you can make a cake or something else by just 'two ingredients' but when you look at the ingredients, they are a can of soda and a cake mix, or a pre made meal and a tin of soup, or some other shortcut that yes, involves tipping just two items into a single bowl, but in fact probably has eleventy ingredients in the final concoction.
That amazingly scattered train of thought left me wondering: could I make soda bread from Coca-Cola? (And yeah, in order to try it without getting hives, it's gluten-free. More oat flour. My world is oat flour, I tell you. I've ordered something new to try next week before I bore the world and my family to tears with my oat flour.)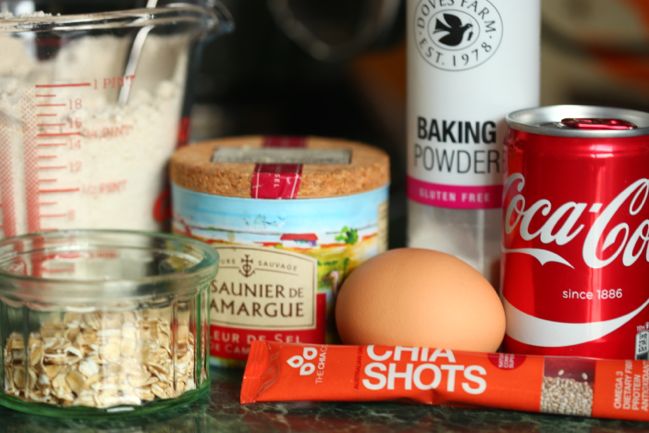 There are actually more than two ingredients, but relatively few at least!
200g oat flour + extra to dust the outside and any surfaces
1/2 teaspoon baking powder
150 ml Coca-Cola (I'm guessing it needs to be the real sugar stuff and wouldn't work with Diet Coke, but I could be wrong)
pinch of salt
1 egg
8g chia seeds (that's how much is in one of those Chia Shot packets, anyway. You could use other seeds.)
10g oats
This makes one small free-form loaf.
As always, if you're making this recipe due to food sensitivities, know your specific reactions and read your labels.
Preheat the oven to 190C and cover a baking tray with parchment.
Combine the flour, baking powder, and salt in a mixing bowl, along with roughly half the chia seeds (4g) and oats (5g), and stir through until it's all mixed. Add the egg and mix on low speed until you have an even but very dense dough.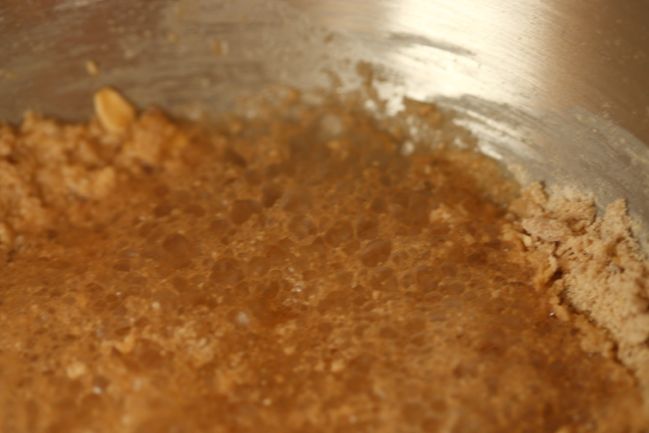 Then add the Coke! Excuse this picture as it's not the best, but the bubbly reaction is pretty quick! These bubbles will get the air into this loaf and make it rise, so work quickly to get from this stage to in the oven. Stir through until the cola is incorporated and you should shave a dense and sticky bread dough. If it's exceptionally wet, add more flour at this stage.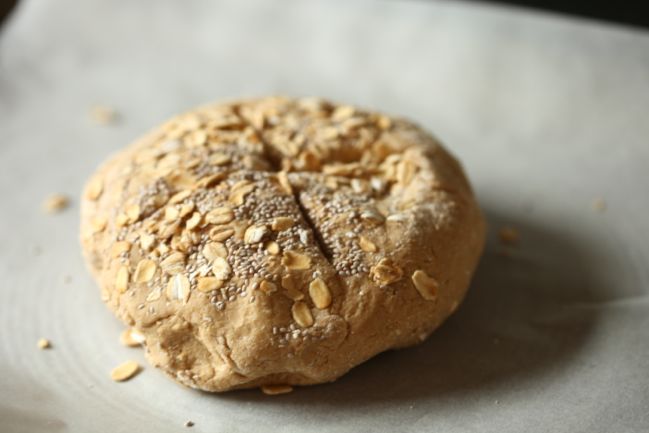 Form the dough into a ball with your hands and dust with the extra flour. Add the remaining oats and seeds to the top of the loaf, and score an X in the top. Place on the parchment-covered baking tray and bake! Mine took about 35 minutes.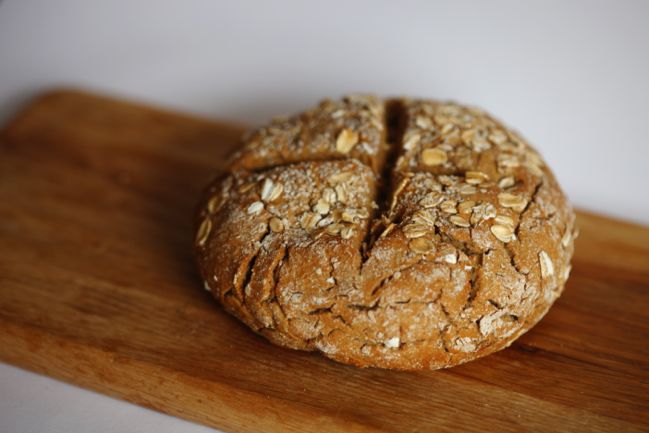 I added a pyrex pie plate of water in the bottom of the oven to see if it would produce a crispier bread crust, since they talked about this so much in the episode. Well, the crust of the bread was lovely but I've no idea if it was the steam that did it!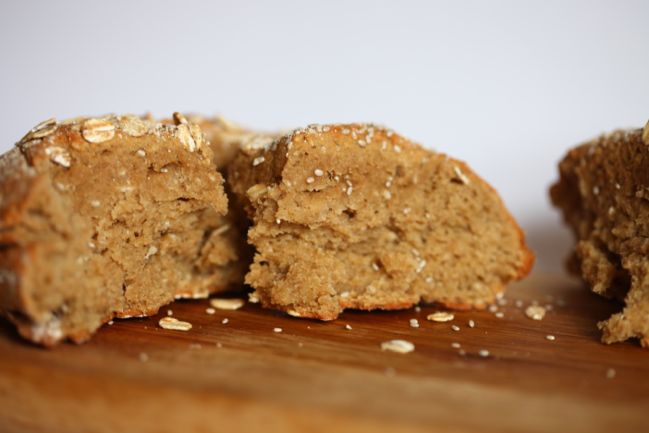 I would never be brave enough to bake this on something like the actual Bake-Off, but I also would never have the nerve to apply for the show as I'm not nearly well-rounded enough! It was a fun experiment though and the results were definitely edible: it's particularly nice hot with butter. It is sweet but more like a bread than a cake, so the sort of thing that seems like a breakfast treat along the same lines as a sweet danish. What it doesn't have is staying power. Straight out of the oven, it has a caramel flavour that is relatively subtle though sweet. The seeds and oats keep it from being completely over the top. But by evening of the same day, it tastes undoubtedly like Coca-Cola. The texture also goes a bit too gummy with that added time, and I'm sure that's down to the oddball ingredients of the cola continuing to react with the flour. On the positive though, it is pretty quick to make and bake, so even as a breakfast food it wouldn't need to be baked the night before necessarily.
Next week, it's desserts, and I hear someone has made cheesecakes flavoured like sodas?! Well maybe this experiment wasn't that far removed from the tent after all!



Great Bloggers Bake Off is organised by Jenny at Mummy Mishaps. See more bloggers' breads this week at participating blog, Jo's Kitchen.
Please no spoilers from the actual show in the comments, for those who watch later than the original broadcast! Thanks.





Read more about:
24 August 2015

Next post: Baileys Crème Brûlée... a tale of disaster before victory
Previous post: Gluten-free Peanut Butter & Chocolate Biscotti - inspired by the Bake Off!