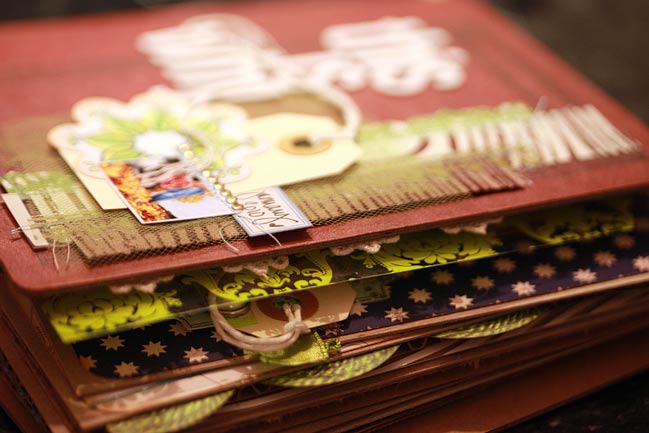 What a crazy day it has been here! But all good in the end. I hope your Friday was a fabulous one! So excited to share all the details today about how you can get involved in this creative adventure.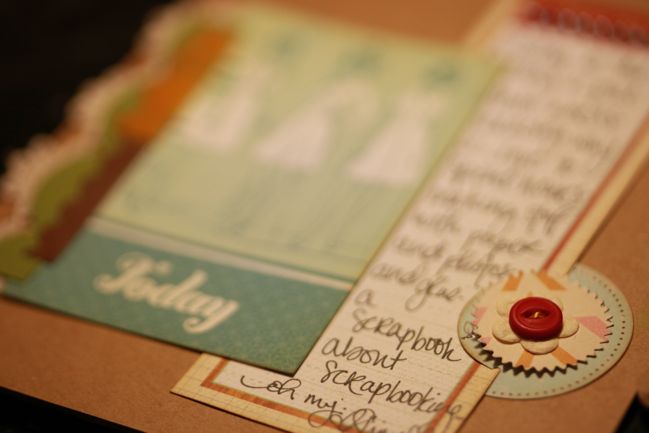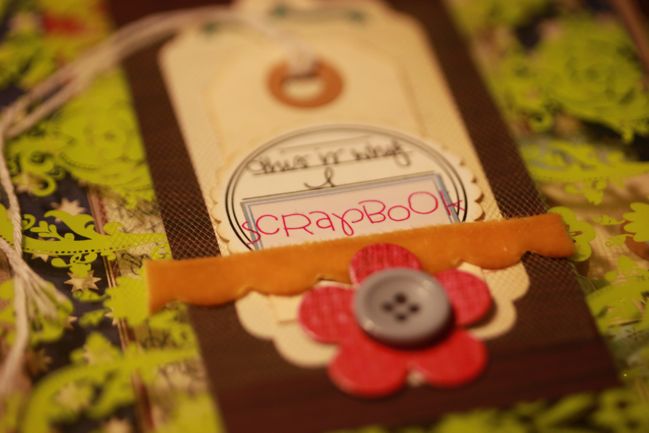 Whenever I make a project that is very 'of the moment' and I'm writing my opinions as they are right now even though they will likely change, I love to echo that with products and techniques I'm currently loving. You know how we all love to save that special paper for something so special it never comes along? Embellishments too. I'm not even letting that idea settle one bit: I started by picking out a big stack of papers I really love and then a basket of things I always mean to use but don't.
I also made a huge mess of my table but surely that's its purpose, right?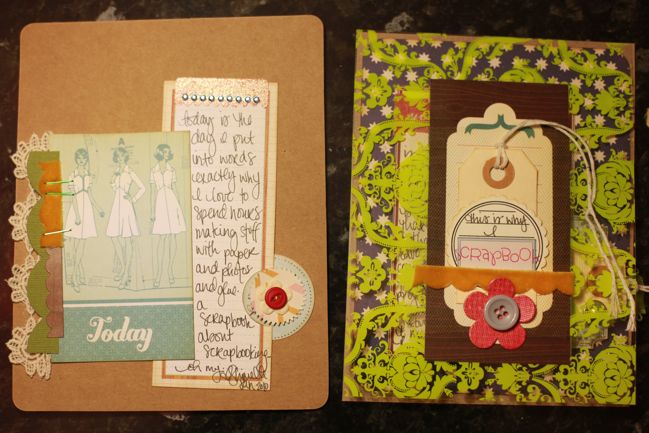 I like starting even small albums with some sort of explanation. Like admitting that yes, this is a scrapbook about scrapbooking. I am not at all unaware of how over the top that may be. (And well, it's even worse than that since I made an mini on this exact topic a few years back and feel the need to create an updated version!)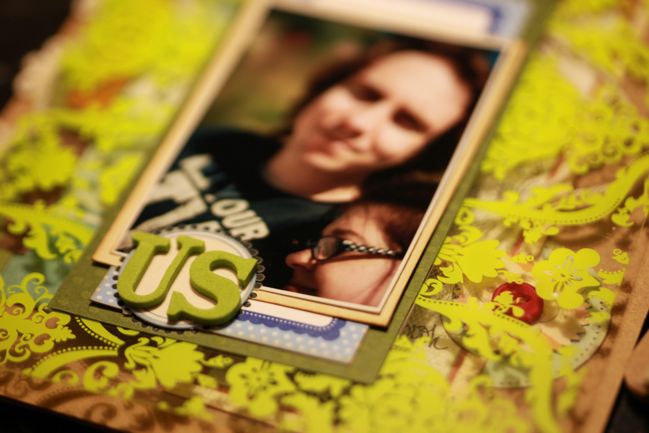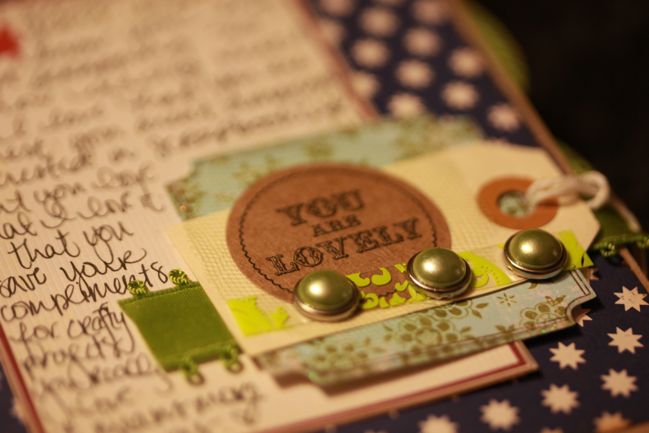 My pages are made of a mix of printed transparencies, chipboard and cardboard, which makes this book feel far more substantial than minis with cardstock pages. I'm toying with some odd-shaped pages here and there, but for the moment, everything is rectangular and 5 by 6.5 inches. I haven't punched any holes yet because I like to do that at the very end so I don't make any mistakes I later regret! So I'm just keeping the journaling away from that edge of the page for now.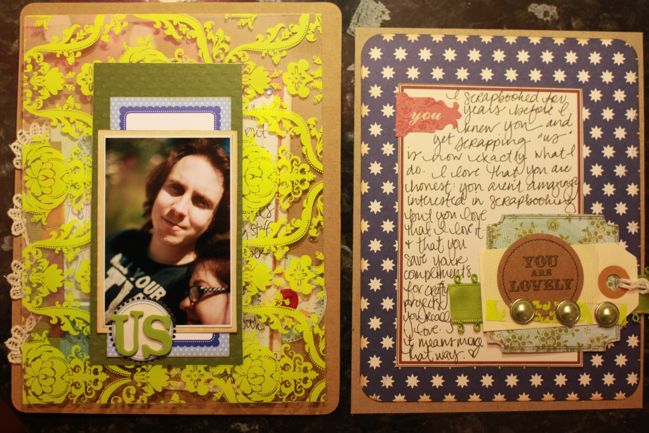 Yes, perhaps there is a bit of contradiction that on one hand I say I scrapbook for me and then the first reason highlighted in my book is 'us' rather than 'me'! But all in good time. This is where I wanted to start: with the fact that I scrapbooked long before I met The Boy and in all honesty he sometimes doesn't get my fascination with pretty paper, but he likes it because I like it. Which is lovely. And I also like that he doesn't automatically compliment every page I make. Then when he does, I know that page is a real winner.
Anyway, you'll see more of this book as the month rolls on!

Now it's your turn to start your own adventure… your own This Is Why.
Here's how to play along…
…Get your thinking cap on and decide how you can best (and most creatively) sum up the reasons why you scrapbook.
…Share your reasons with the power of the internet. You might post a scrapbook page or a minibook to an online gallery. You might write a blog post. You might put a movie on youtube. You might stand in a crowd scene on television with a poster with a website address. You might show off your intarsia skills by knitting your reasons into a multi-coloured hat, complete with pom pom and ear covers. Seriously: the sky is the limit. Heck, launch your reasons up to the space station and get them on NASA's picture of the day.
…You have until the end of the month to post your project.
…Title your post "This is why I scrapbook" and if possible, link to this page so others can find out about this adventure.
…This coming Monday, you'll find an official entry blog post. That is where you will leave your link to enter the contest.
…If you have any questions, you can just leave a comment below or email me.
In the first week of February, you'll be able to vote for your favourites to pick the winners. I know your projects will be fabulous and I don't want to choose! So this will be all power to the people!
The grand prize is a $100 gift certificate to Two Peas in a Bucket and there will be more prizes announced throughout the month to make sure there is plenty of fab stuff to share out amongst lots of runners-up.
So this weekend is your planning time. Think of something wonderful; think of something so very much you. Try to keep it under your hat until at least Monday, when we'll start shouting to the world just how much we love photos and memories and punches and pretty paper.
But for right now, you can grab an image for your blog sidebar or an image for your message board signature to show you're planning on playing along!
Wishing you a wonderful weekend!
xlovesx
PS: If you click the facebook button here, you can share this creative adventure with all your crafty friends. Thanks!


Read more about:
15 January 2010

Next post: This is why I scrapbook :: Official Entry Post
Previous post: Starting to get crafty :: Making the cover