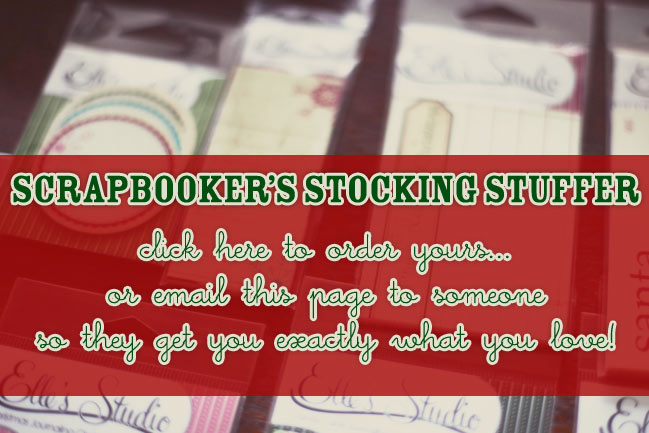 Today is the last day to order this gift pack for your favourite scrapbooker! Limited supplies available.
Scrapbookers, if you want to treat yourself, go ahead and click to see all the details and order.
If you would prefer to have a scrapbooking surprise on Christmas morning, let your husband, boyfriend, girlfriend, parents, siblings or anyone else know by emailing them a link to this page. Then you don't have to see the details and they can surprise you with a present you'll love! (But tell them to be quick!)
Merry Christmas!
xlovesx

Read more about:
10 December 2010


Previous post: What is scrapbooking?