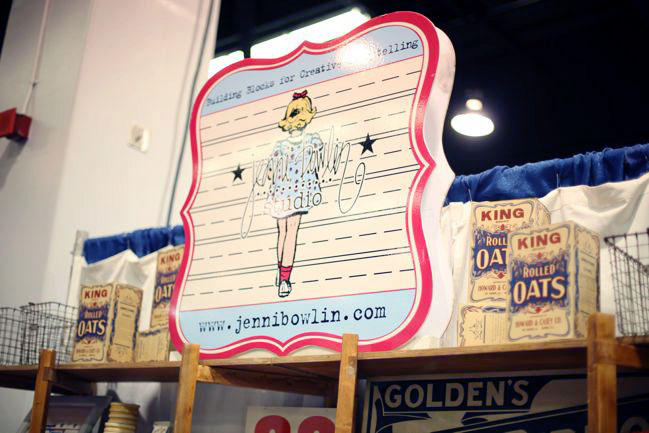 And CHA is open for Winter 2013! I'm here in Anaheim for the big trade show in the craft industry. Hundreds of companies are here to debut their collections for 2013, and part of my lovely press duty is to share all that goodness with you. I'm starting with one of my all-time favourites: Jenni Bowlin Studio.
I have two top picks at the JBS booth this time: a new line called Modern Mercantile designed by Lisa Dickinson and Jenni's new stamps – but actually there are lots of lovely new embellishments throughout this JBS release.

Modern Mercantile is a lovely new twist on Jenni's vintage style, with some brighter spring colours and a mix of current trend motifs like feathers with the ephemera style we know from Jenni's ticket stubs and ledgers.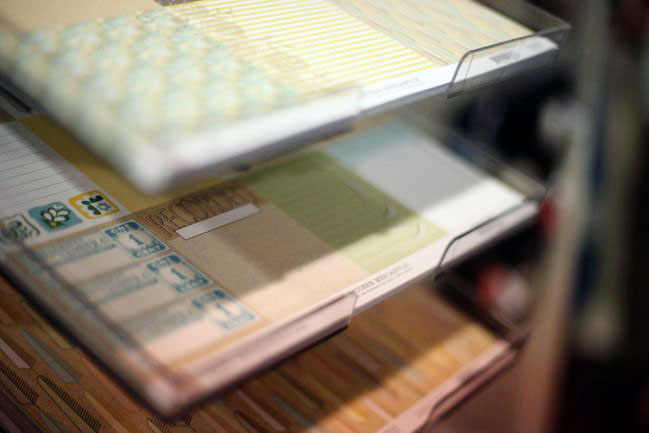 Cut-apart cards are perfect for journaling boxes on a 12×12 page or for the small pockets of divided page protectors, of course.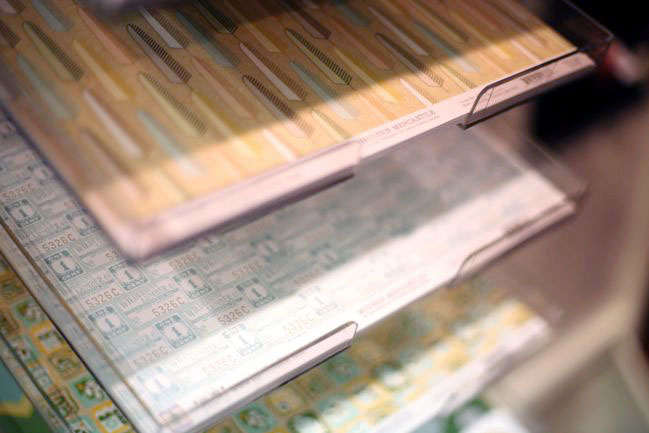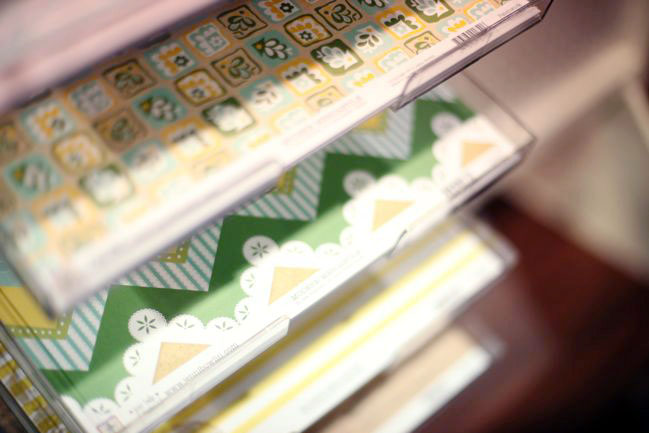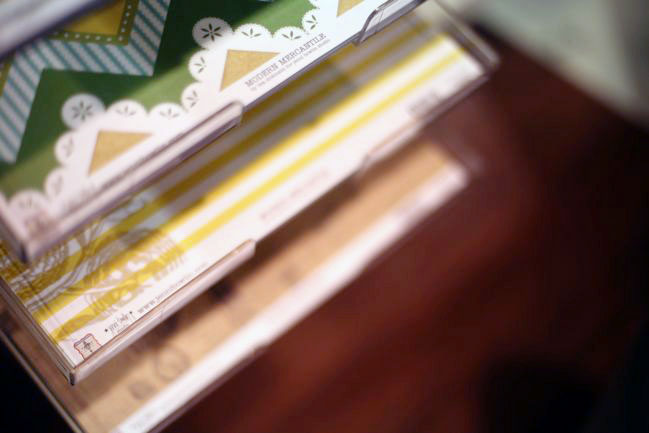 All the papers are double-sided, cardstock weight paper. (I have a video to come with the lovely Lisa telling us a bit about her design inspiration, but I'll have to find a better internet connection so I can share them!)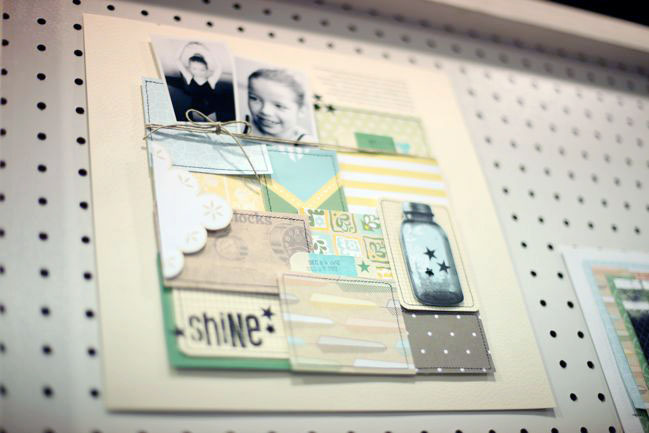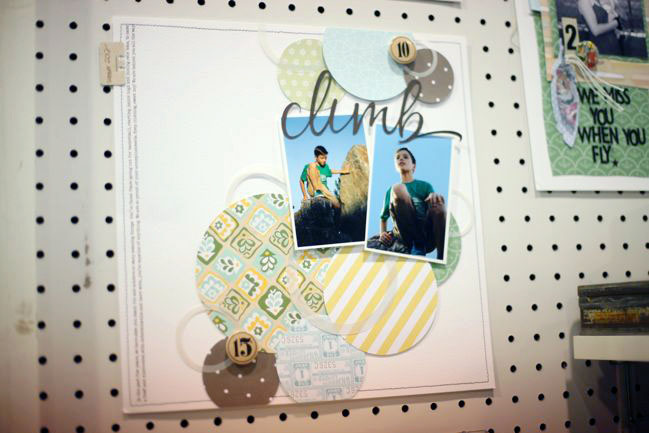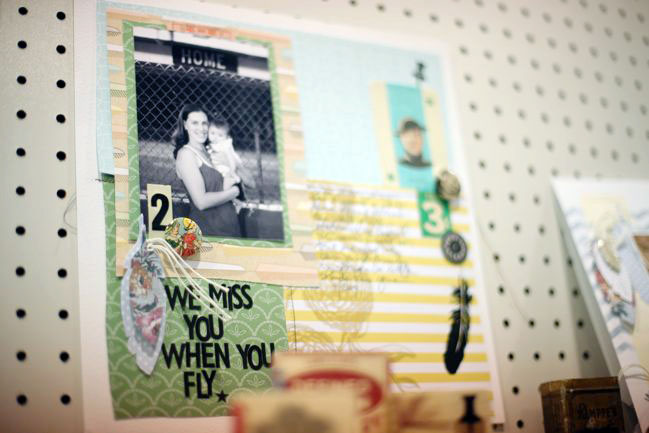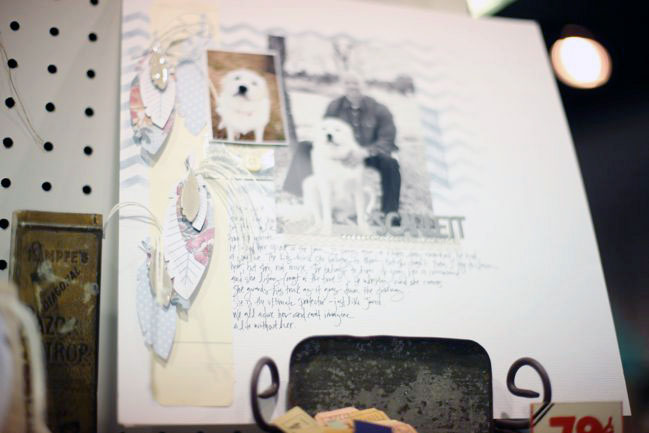 Some design inspiration for the Modern Mercantile papers, plus some of Jenni's new embellishments – including more paper feathers.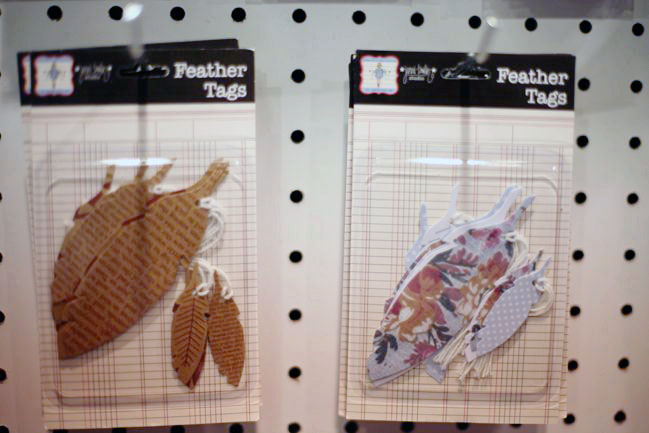 And here are those new paper feathers – the last release of these were very popular (Glitter Girl is a big fan too). This time there are kraft feathers with text and other small patterns plus a colourful floral set.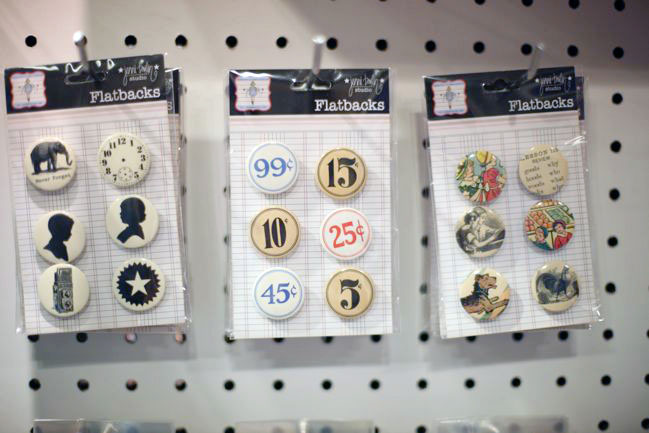 Flatbacks are Jenni Bowlin's new flair or badge style embellishments – perfect for adding dimension in a flash. They come in three different packs, all with a classic vintage style. I definitely have my eye on the set on the left.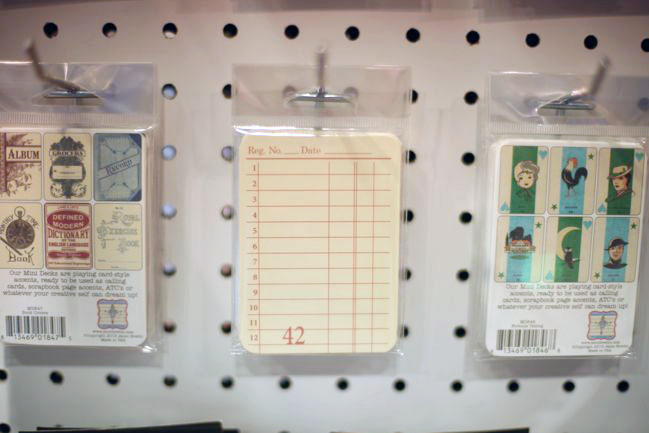 And new mini card sets – great for layering and a good size for cards, scrapbook pages, and other projects.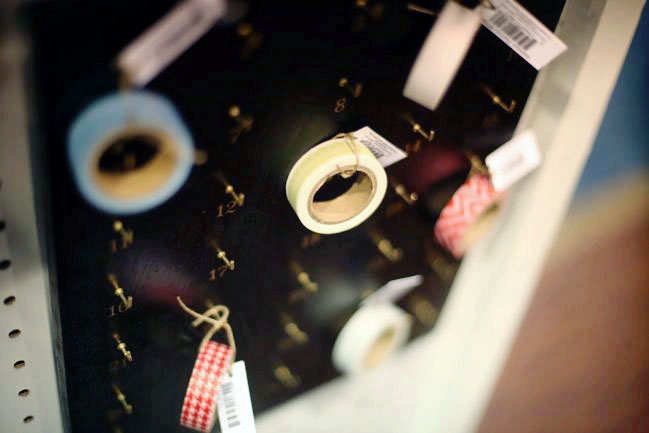 Plus brand new tape! These are really rich colours and versatile patterns, but there is one in particular that has my heart: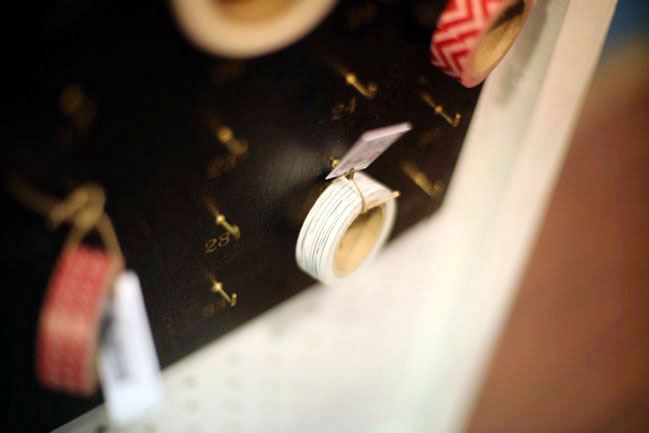 …sigh. Whitewashed woodgrain washi tape. Seriously, just typing that sounds so pretty it's almost a song lyric.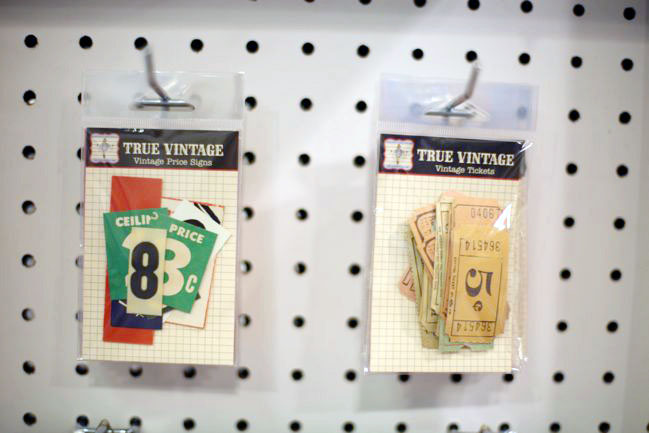 New additions in the True Vintage offerings include price signs and tickets. These are real vintage pieces, so each pack is unique, all sourced from Jenni's adventures in the antique world.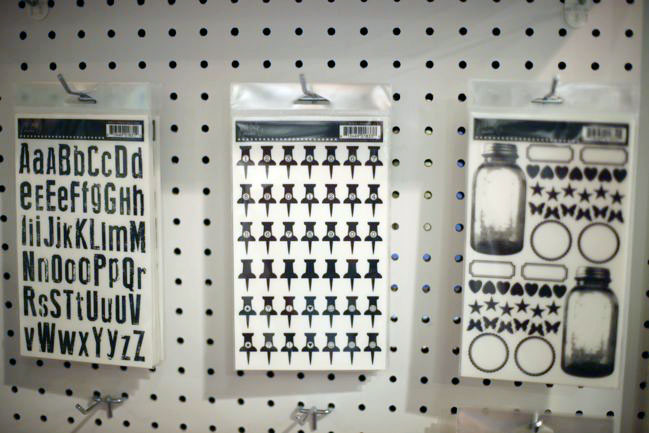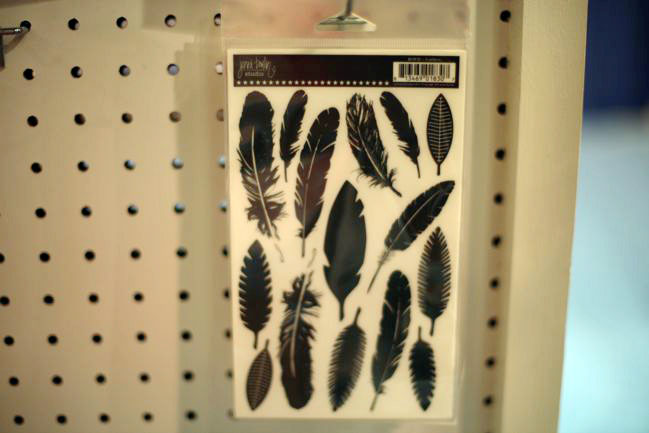 JBS rub-ons are always such high quality (I may have stocked up on a lifetime supply of those beautiful large butterfly rub-ons with no regret!) and there are new designs including feathers and jars. That jar can do something rather beautiful for an embellishment, by the way: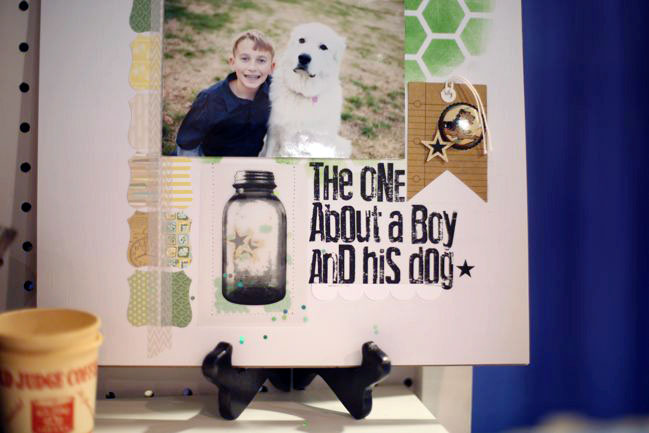 …stamped on vellum with a pocket of stars and sequins inside, then stitched onto the project. So pretty!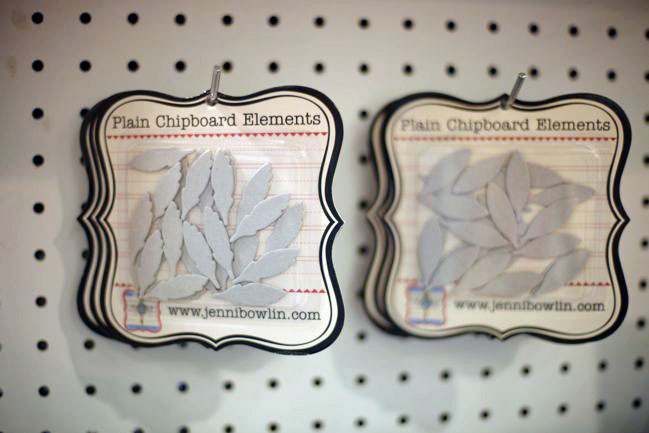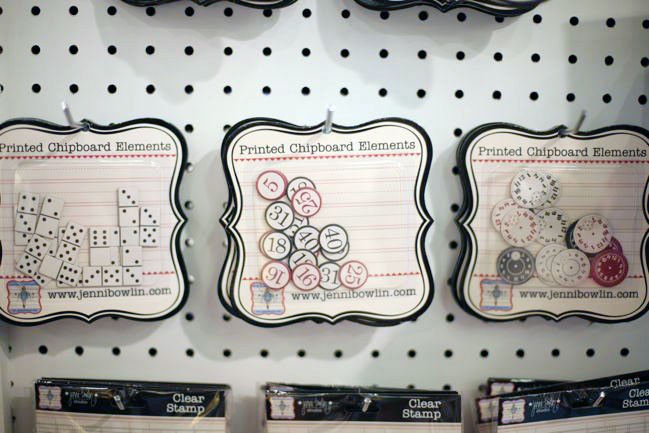 New chipboard packs include bare feathers and leaves read to be customised and printed dominoes, bingo chips, and clock faces.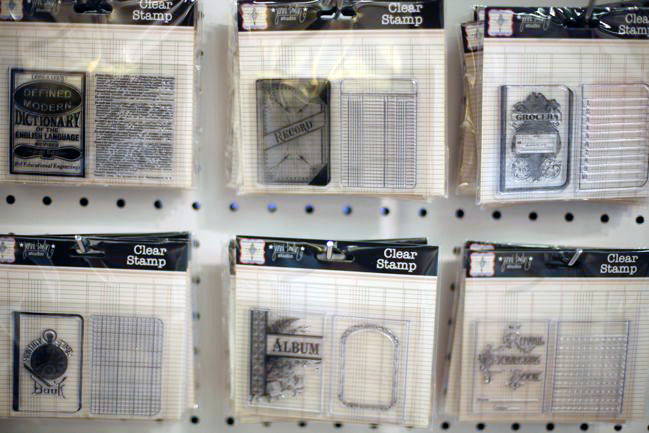 And these are my second pick from the JBS booth: the new clear stamps, all in sets of two to make little books or perfect for creating journaling cards for pages or pocketed page protectors.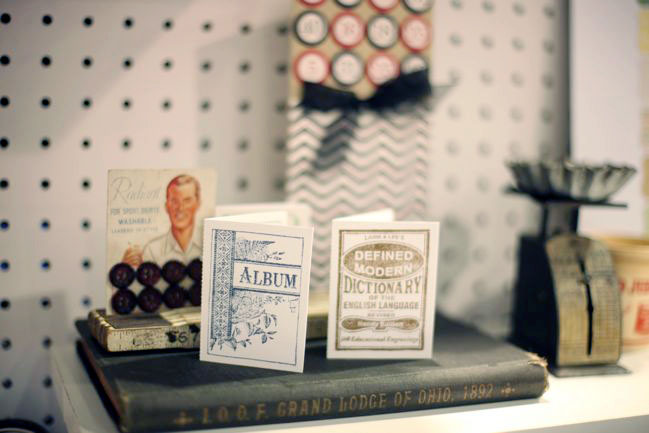 They stamp so beautifully, and would create such lovely gift wrap tags, especially dressed up with a photo in the frame stamp a bit like a paper locket.

Taking a look around the rest of the booth, there are some lovely twists like combining the vellum butterflies with the bingo cards. As a product, this is a great idea for those who sell completed crafts rather than just supplies, but if you have these items in your stash, there's your inspiration for a great gift or something to dress up your own wall.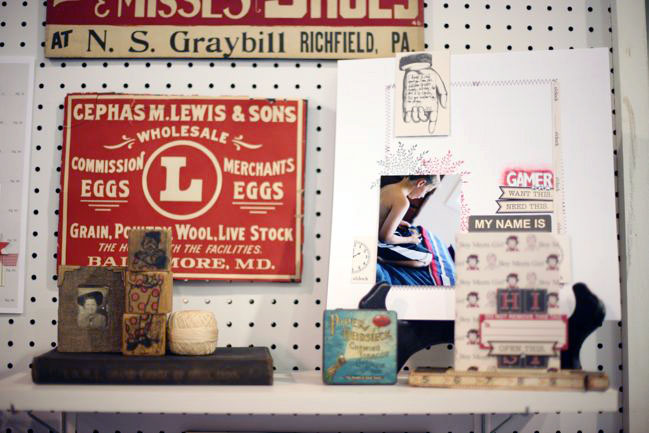 And of course, it wouldn't be Jenni Bowlin without some red and black to grace the booth!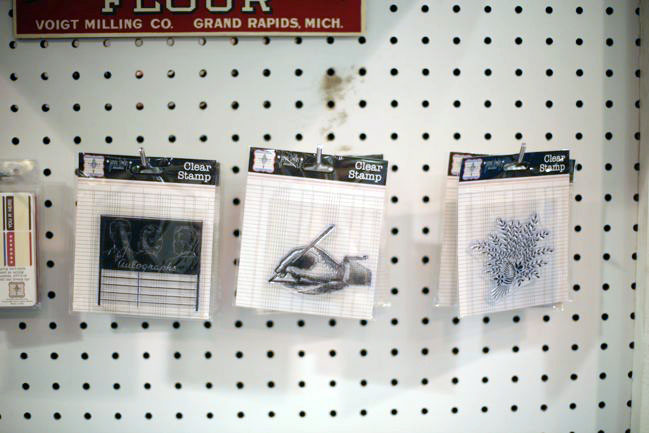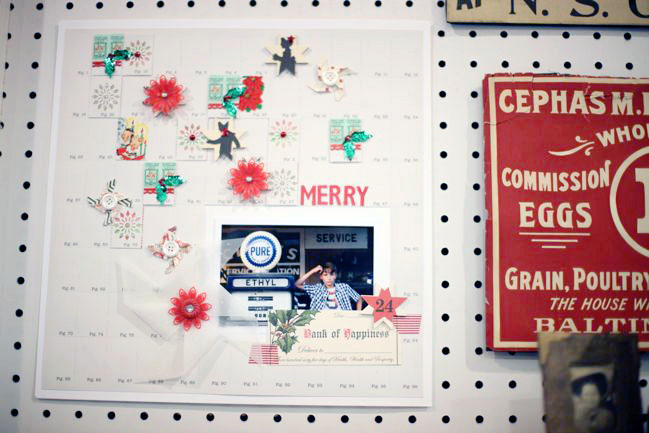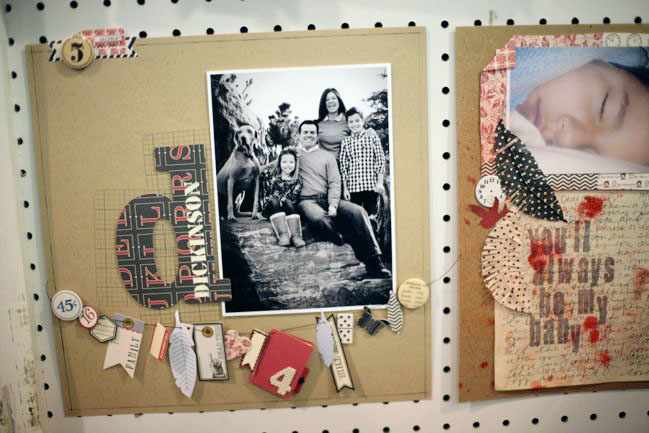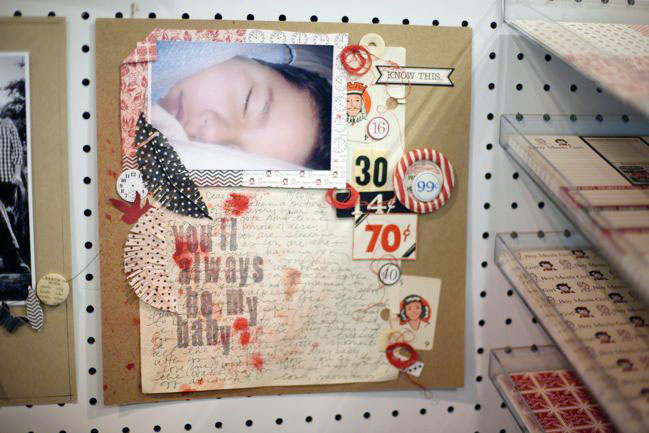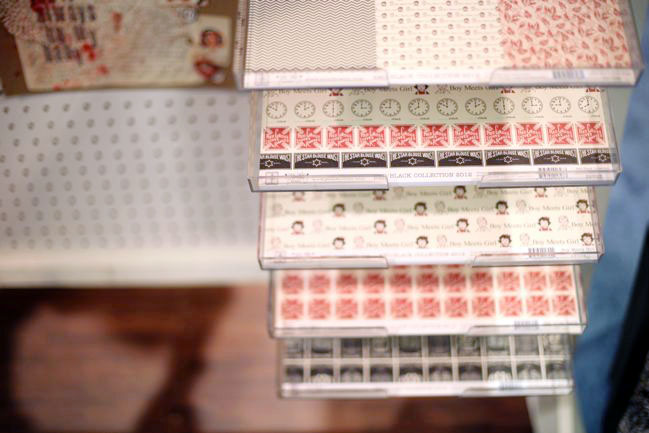 This is the mid-release Red and Black collection from just a month or two ago. You can find this in stores now. (There's a sheet from this collection in my January picks for the Best of Both worlds kit.)
New releases from Jenni Bowlin Studio will ship to stores in February!
Click here to shop for current Jenni Bowlin products
and check out JBS Mercantile for Jenni's kit club and a full range of classic JBS products.
By the way: at the end of CHA on Tuesday, I'll take all the comments and throw them in a hat for a few prize drawings. Just something informal, but I'll just mention it now and catch up with you about that with some winners on Wednesday, if that sounds good!

Read more about: jenni-bowlin-studio
12 January 2013

Next post: CHA Winter 2013 :: BasicGrey
Previous post: CHA Summer 2012 :: Amy Tangerine