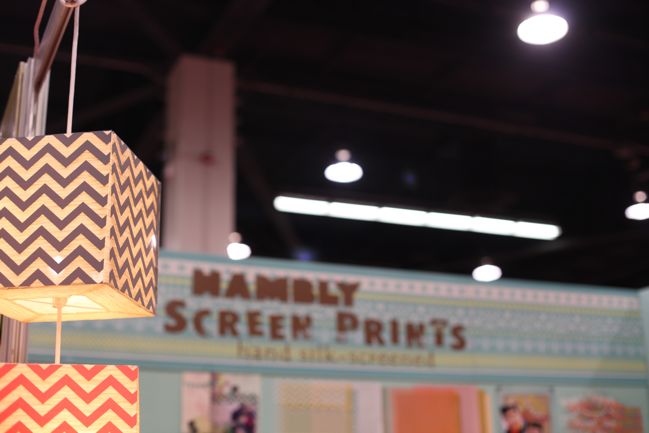 I love how some things become such a trademark and these paper lamps covered in Hambly transparencies? They are a total tradeshow trademark now. Hambly always have a small but perfect booth and as soon as I can see the lamps, I know there is good stuff to be found.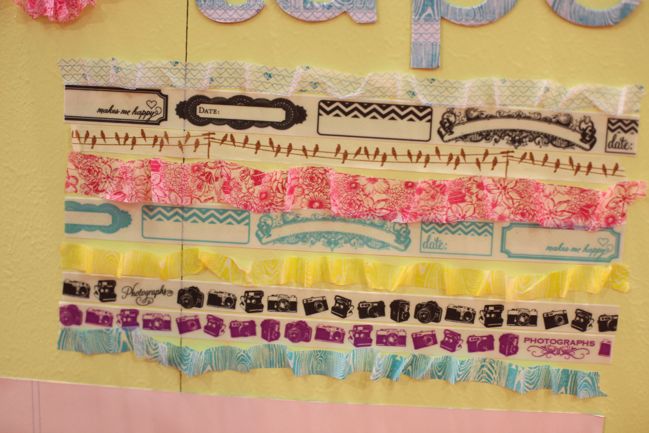 You need to know that Hambly also have awesome customer service and because they are small, they have this small team that talks to people so personally and they are just extra welcoming. So I walk up and they say 'Stop right there: we know where we have to start. Let me show you this…' and that 'this'?
It's CAMERA PRINTED WASHI TAPE.
Be still my heart.
I may have told them if I have to give up clothes and start dressing as a mummy, I want to be a mummy clad in camera-printed washi tape. True story. (Obviously I'm talking Egyptian wrapped-in-bandages mummy. Not British mother of small children mummy. I don't think they generally change their clothing habits that dramatically.)
So yes, let's focus. There's new washi tape and that collection includes a camera print, and also a larger size with labels, perfect for adding right to a photo or for attaching an overlay to your layout. Nice.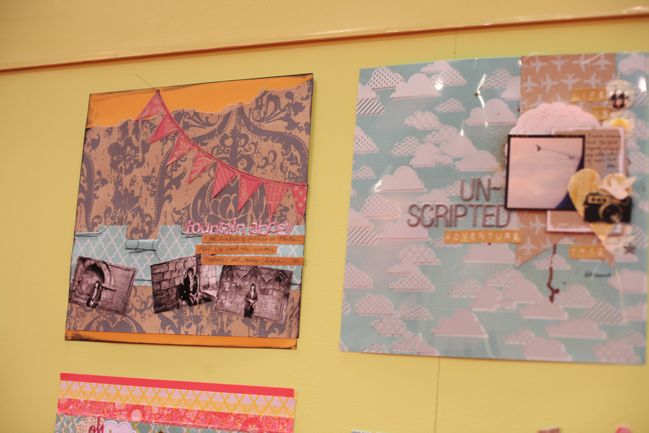 Some pretty-pretty pages from the Hambly design team.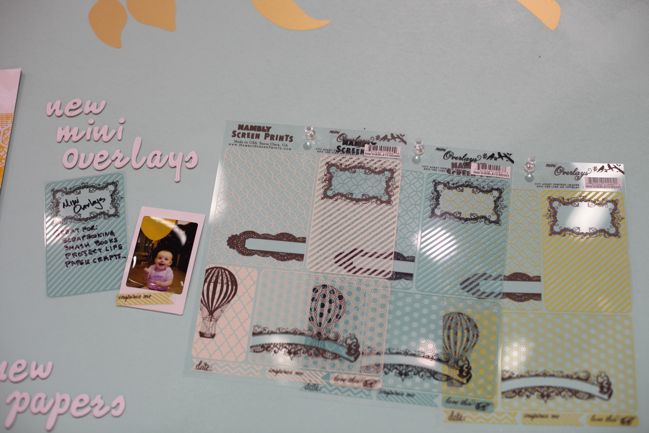 Brand new mini overlay sheets, perfect for adding transparent layers to divided page protectors. Love these, and will be stalking the new products at Two Peas for their arrival day as I'm sure they will be gone in no time. May have learned that one by experience.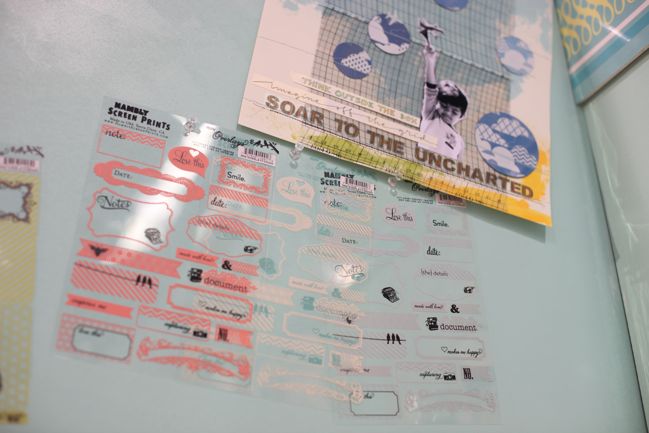 The mini overlays also include labels. Cut apart then attach to your project with tape, staples, stitches, brads or clear adhesives like spray glue or a Xyron machine. (Or if you're adding more layers, use your regular adhesive and just hide it with something else on top.)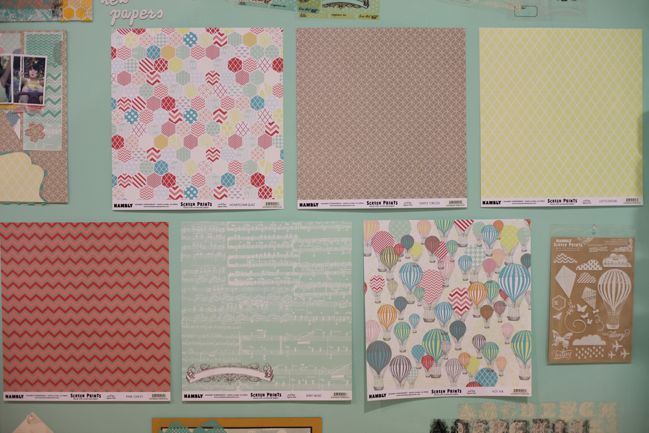 Six new patterned papers in a different look for Hambly – two with very colourful prints and four with just one main colour, including a chevron for good measure.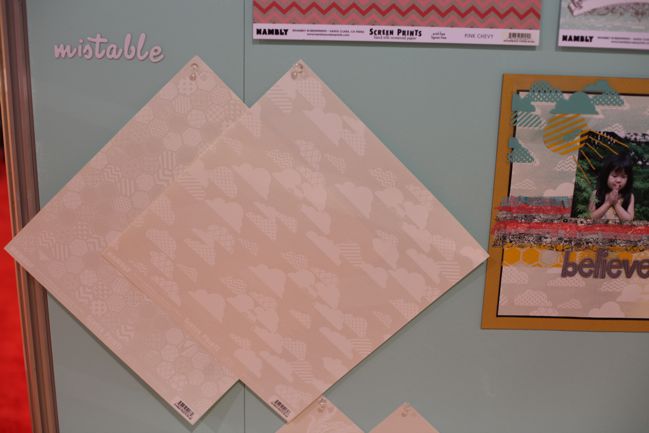 And these look very fun indeed – mistable papers with a resist pattern – in clouds and hexagon prints (and a couple other patterns). Just add mist or ink over the top and the pattern will stay white but you can customise the background colour.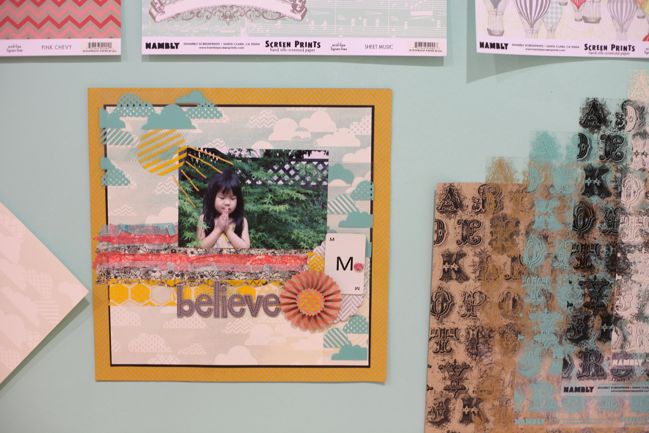 Which means even if you want to make the sky behind those clouds blue, you can do so with your own amount of colour and shading, and create pretty faded looks like this example with blue at the top but the pale paper at the bottom.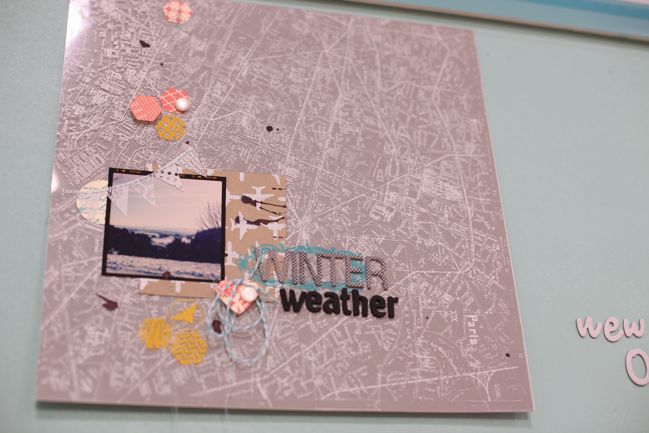 Eeep: do you see what I see? Map print overlays? Indeed!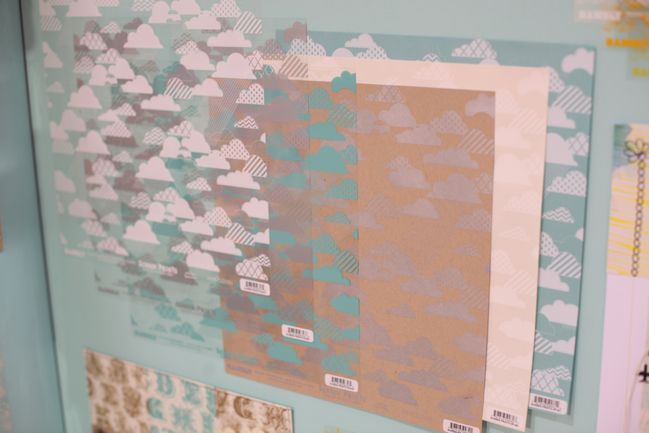 In fact lots of things that are relatively travel-themed. Clouds…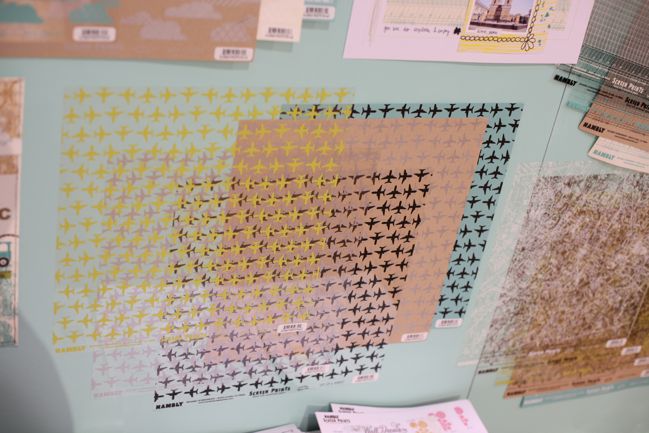 Airplanes…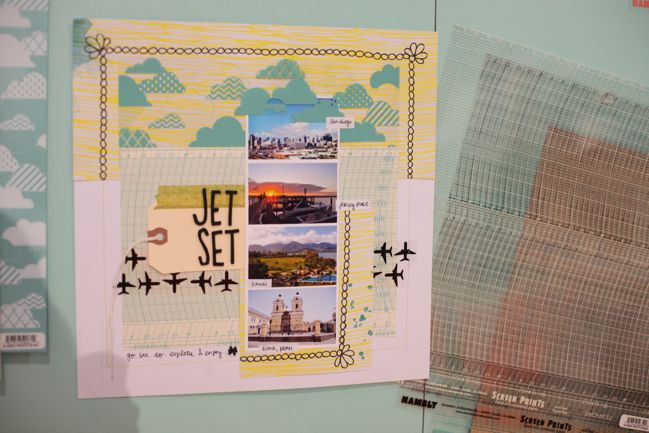 …what I'm convinced looks like the graph paper they use with a seismometer? I could be way off here, but it's fancy graph paper. Let's go with that.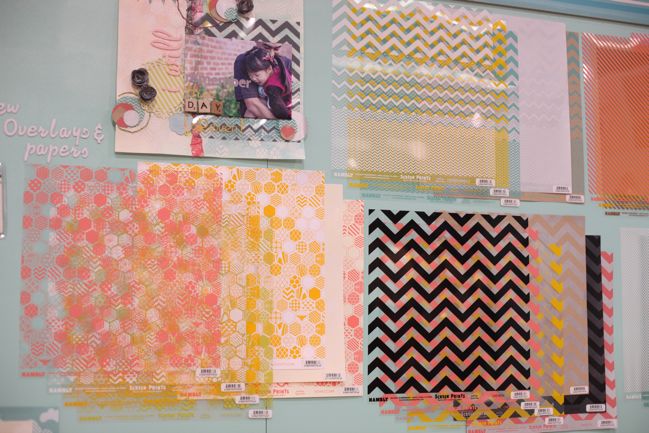 And non-travel things too, like two different chevrons and a hexagon design.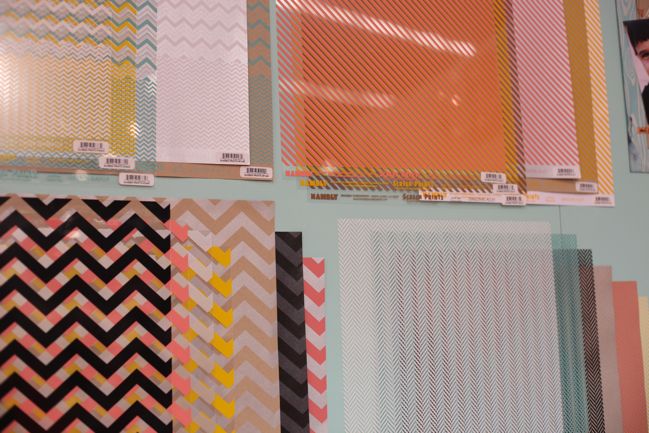 Diagonal stripes and herribone – all four of those will be really easy to use for plenty of themes.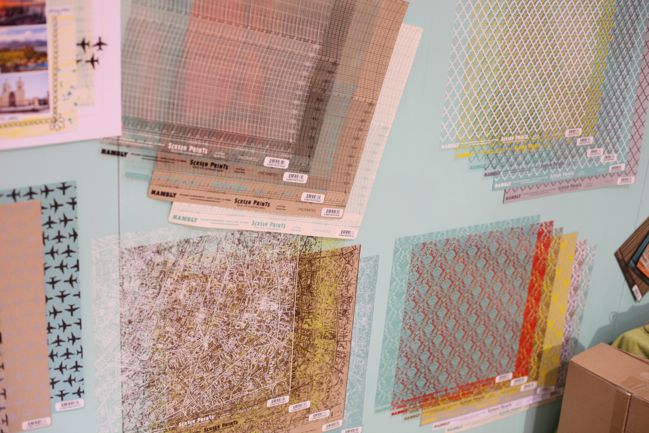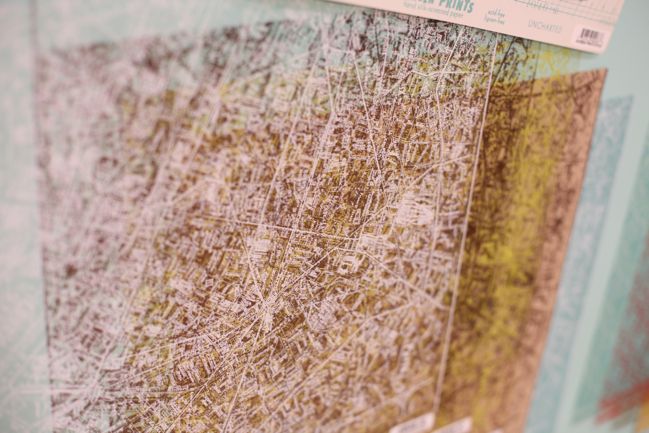 And the map!
So do excuse me if you see someone dressed as a mummy in camera-printed washi tape holding a see-through map trying to find her way around town. Sadly there is just something about the unique products that Hambly creates that causes me to go a little less than normal.
In more acceptable terms, let's hope we can get these products and use them on craft projects. Screen-prints are made to order so the shipping times will vary, but look for these to start hitting stores in late March.
Click here to shop for Hambly products, including select designs at 25% off.

Read more about:
09 February 2012

Next post: CHA Winter 2012 :: Creative Imaginations
Previous post: CHA Winter 2012 :: Dylusions from Ranger