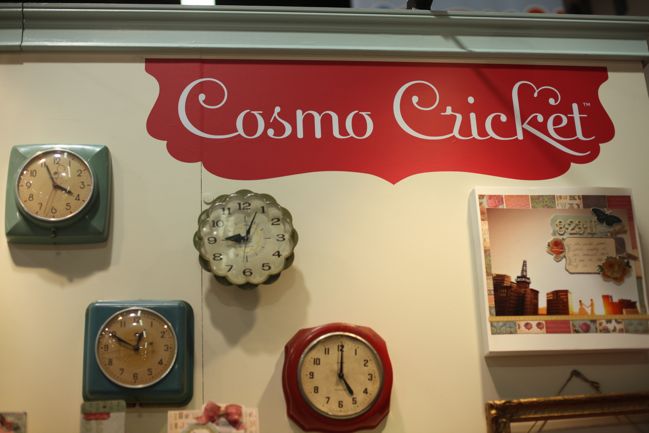 Cosmo Cricket has had an interesting year, shifting from an independent company wherein the designers were the same people doing all the other business involved in a paper company – sales, marketing, production and fulfillment – to being acquired by Advantus, a parent company that covered the older Heidi Swapp brand and The Girls' Paperie, along with their ongoing brands like Cropper Hopper organisation and Ideaology by Tim Holtz. In theory, this would allow the designers to focus on their true strength and create great paper collections without so much of the worry from other sides of the business. So perhaps this show was a bit of a test of that partnership.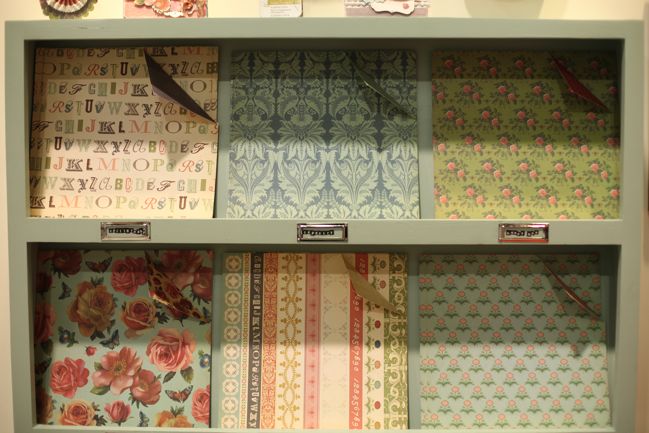 I'm thinking they definitely passed. Cosmo released four new collections, and they are some of my favourites since the days of Early Bird and Girl Friday (my two favourite Cosmo collections of all time).

Plenty of pretty samples and clever booth design with drawers and suitcases as shelves. Lovely!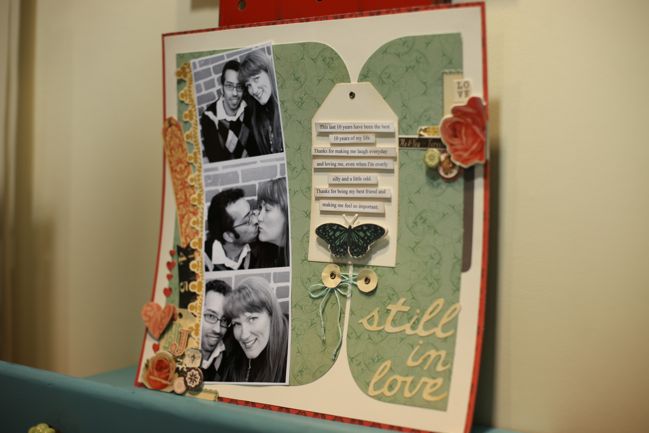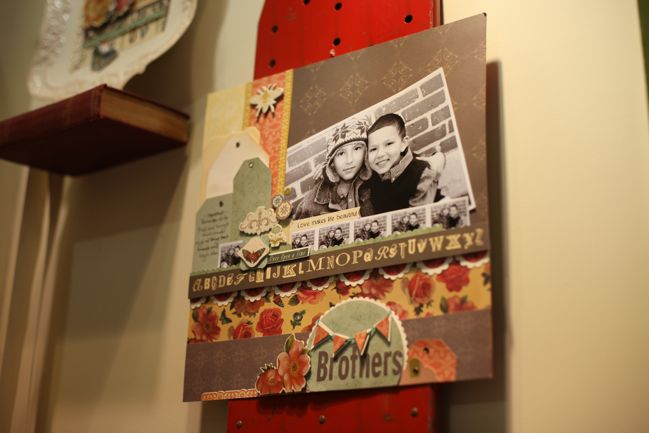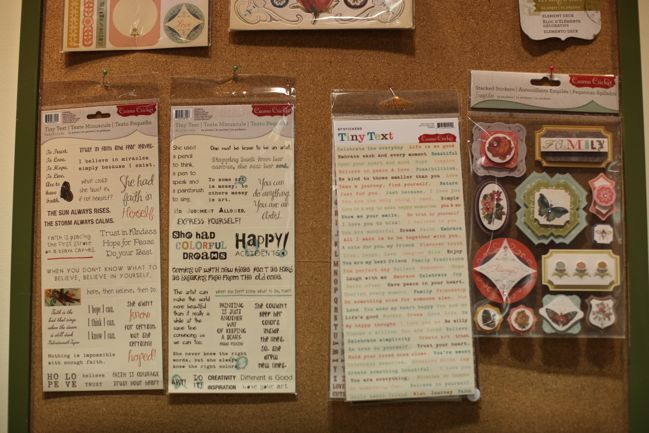 They've long had tiny letter stickers in the Tiny Text line, and added phrases with the releases last summer, which sold out quickly… so perhaps not a surprise to see further expansion here. Plus layered stickers, which are something new for them.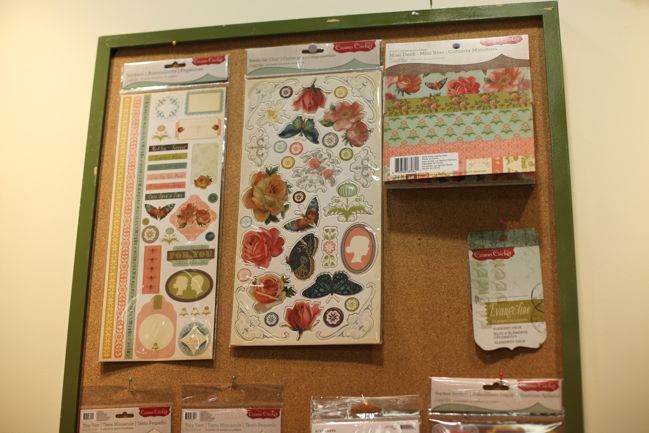 This is Evangeline, the most formal of the four collections. Cardstock stickers, chipboard pieces, 6×6 papers and a journaling notepad.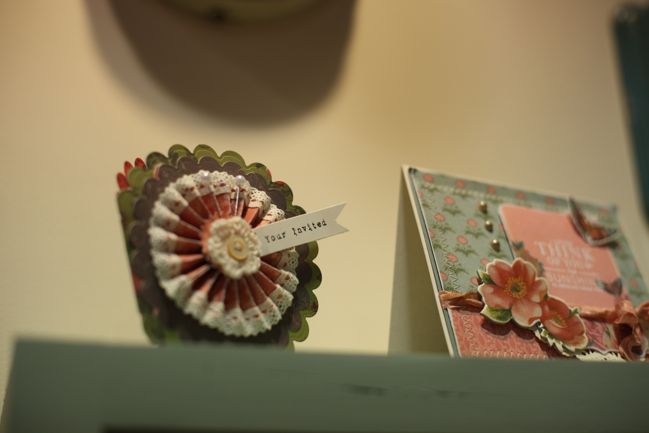 I think that grammatical error is just added with a printer, not from the product line. I hope. Because otherwise I love this card. So charming.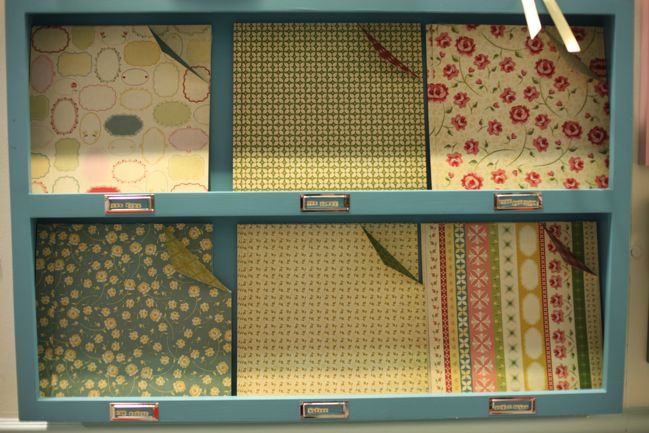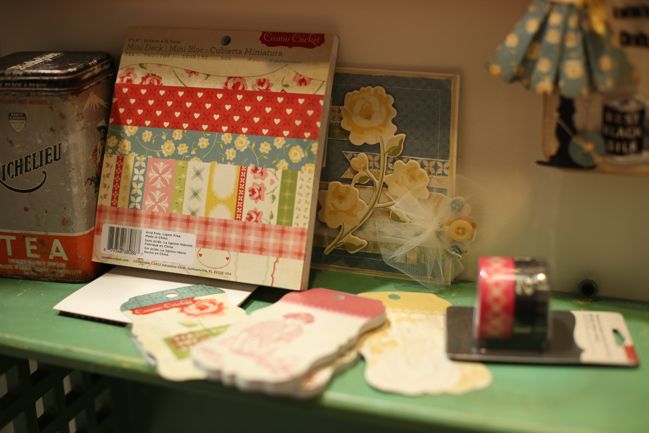 Tea for Two feels a bit more like a country kitchen. Soft reds and blues with fabric-inspired patterns.
And yes, washi tape for each collection. It's 2012, after all. Must have washi tape!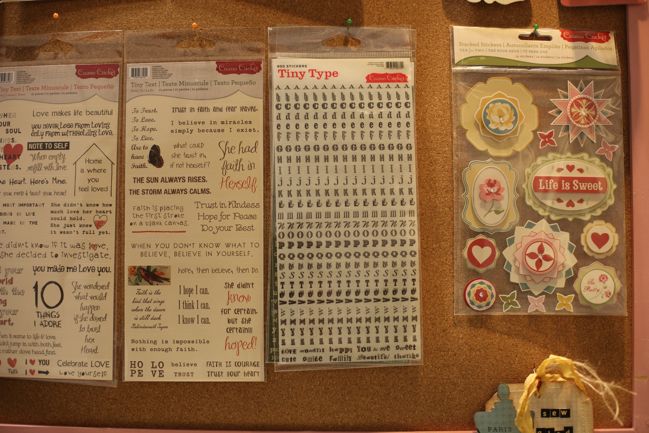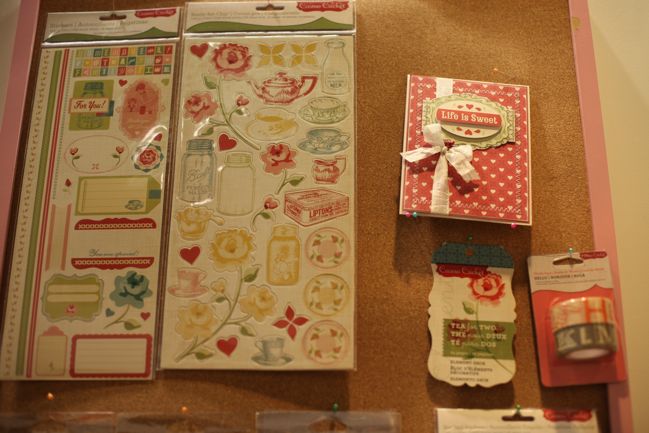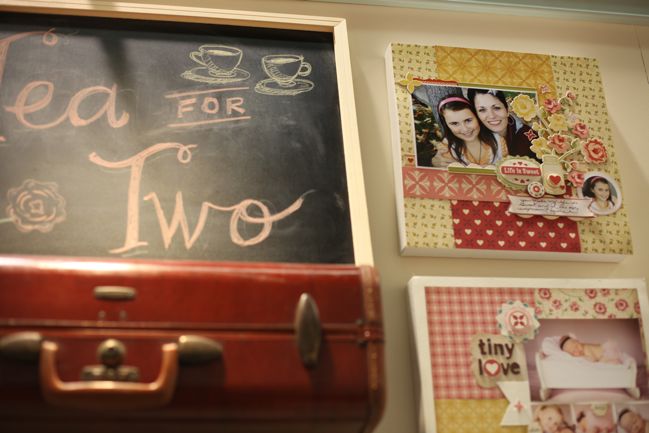 I thought the embellishments were nice and then I saw that layout with the bouquet of chipboard flowers and decided they needed an upgrade to lovely.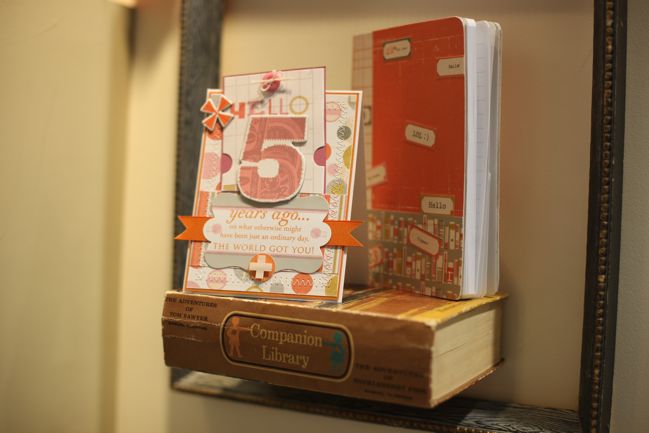 And we shift to more muted tones and perhaps the Cosmo take on the Pantone colour of the year with this bookish line called Twenty-Three.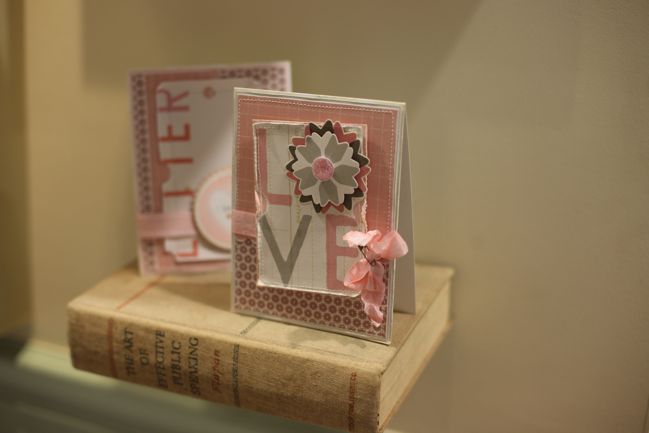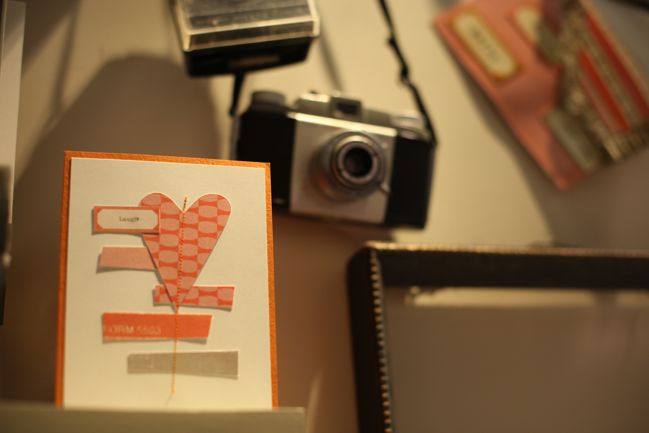 Pink, grey and something that is a step back from tangerine. Interesting… and I like it.
I may have been swayed by all the old cameras.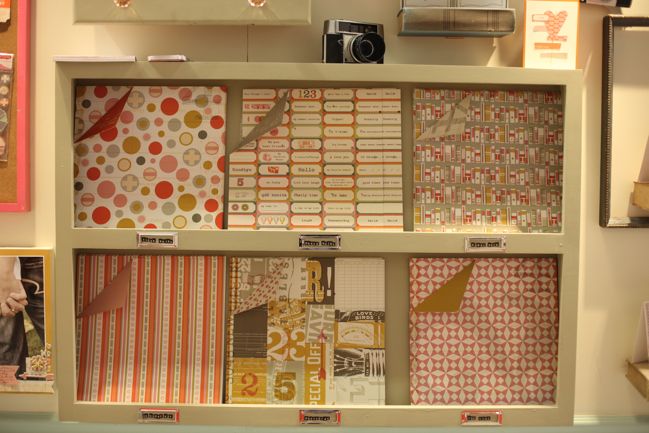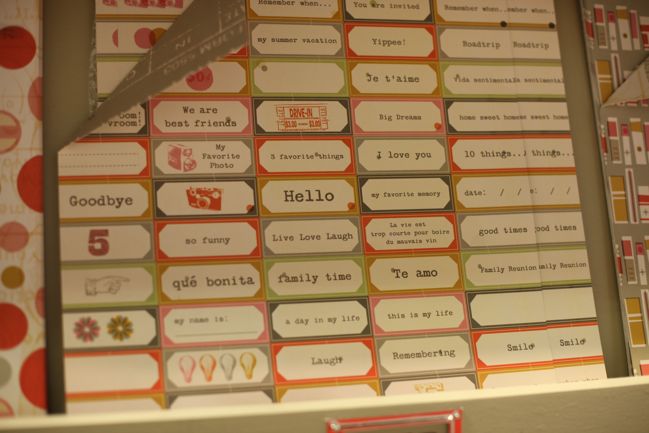 Or this lush cut-apart caption paper.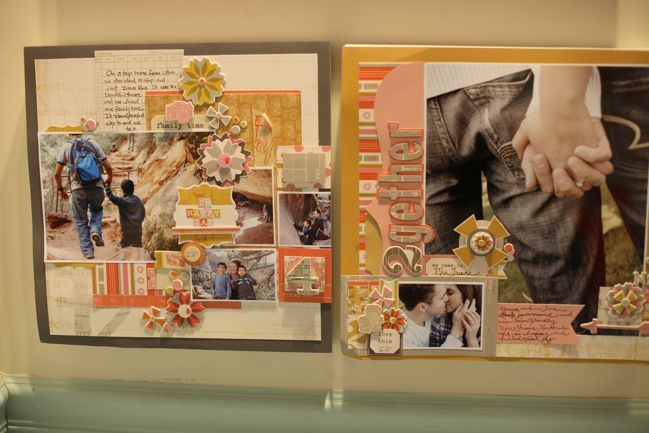 Or some lush layouts.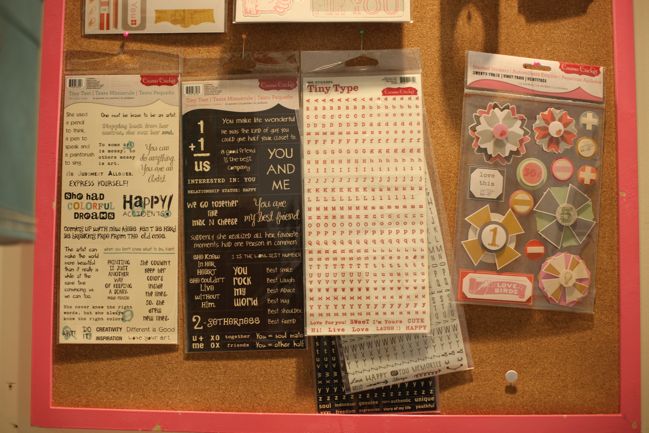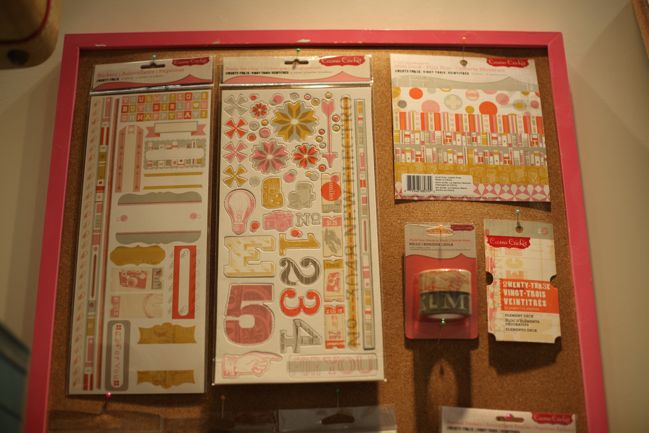 Or the idea that pinwheels and numbers and stripes are all elements that are very easy to use. I wonder what other collections this will get mixed with on layouts – the grey will tie it to other things easily for those who love to mix and match.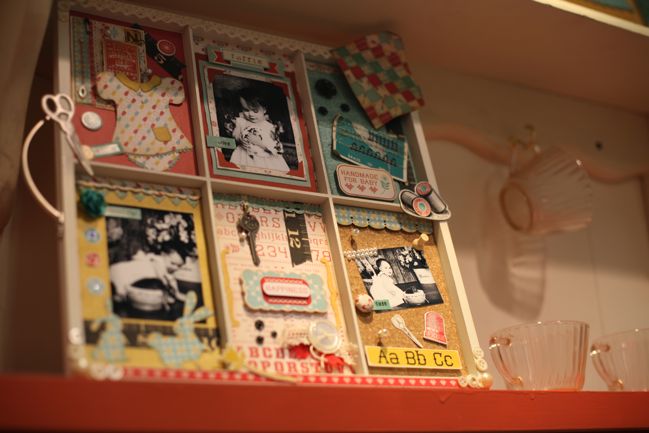 Last of the four collections is Baby Jane – something quite bright and versatile, so don't let the 'baby' in the name fool you!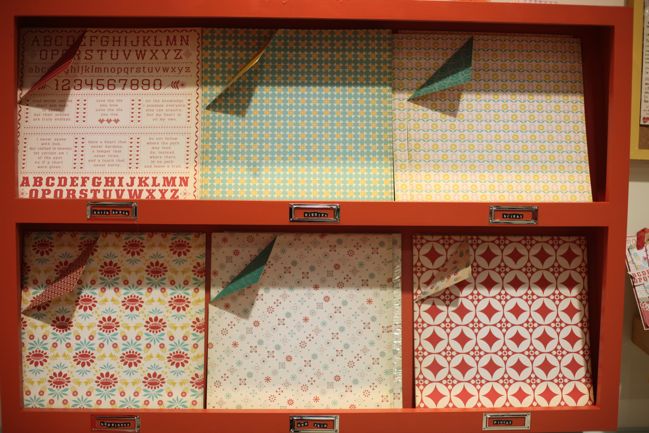 The papers definitely aren't baby-themed – great for all sorts of scrapping in red and turquoise. (A colour combination I love!)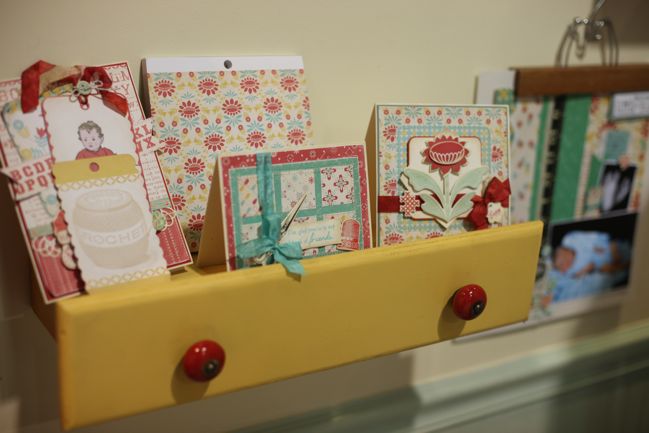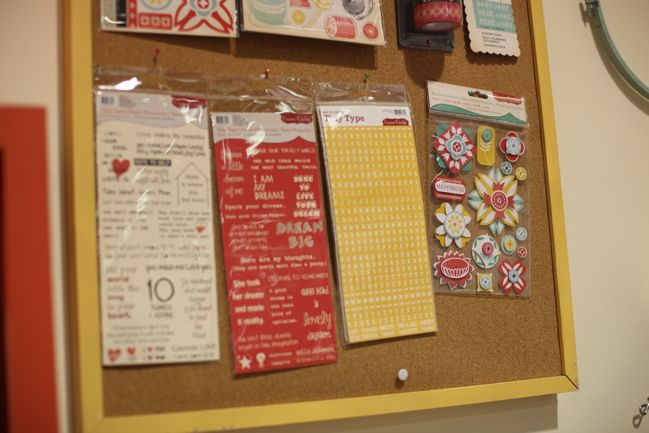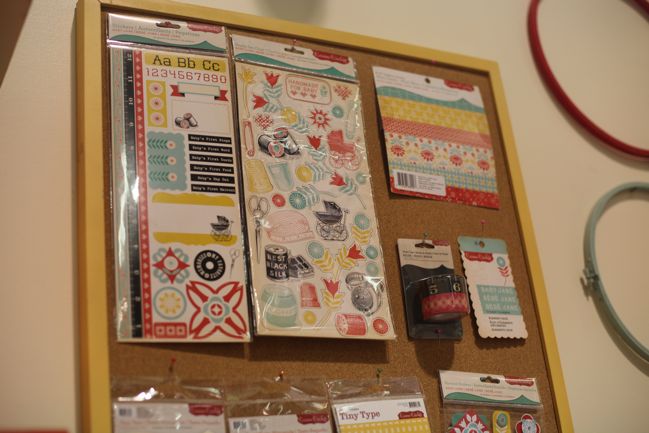 In the embellishments, you'll spy a few babies and prams, in a Victorian style, but plenty of florals and sewing motifs as well. And measuring tape in washi form.
These collections ship to stores in March! Which is your favourite? And is this a return to form from Cosmo Cricket? I'm excited for great things to continue now their designers can focus on their creative energies with papers that will be so versatile.
Click here to shop for Cosmo Cricket products, including some great 50% off deals while they last!

Read more about:
07 February 2012

Next post: CHA Winter 2012 :: French General
Previous post: CHA Winter 2012 :: American Crafts