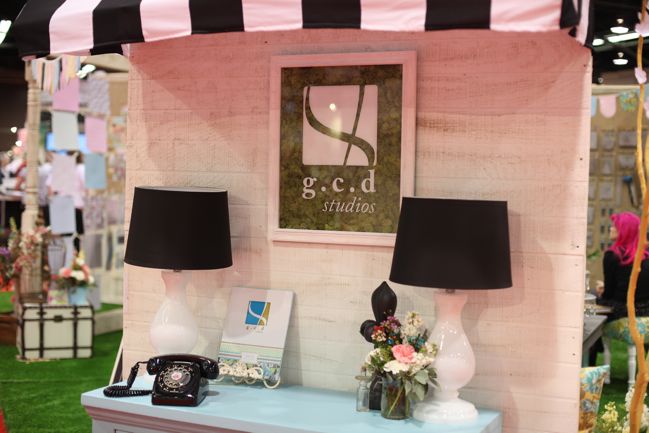 When I happened buy the GCD Studios booth, they had just greeted buyers from two of the biggest players in the retail market so I did my best to stay out of the way but it also meant I didn't get to talk to anyone here so I don't have lots of lovely back story on these collections. Instead you'll just have to go with plenty of photos and a few quips on what I did and didn't love!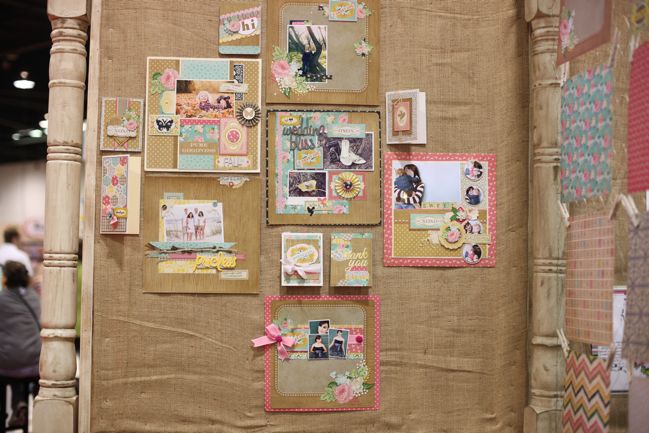 Since the last time I saw their booth, GCD have really stepped up the game with the quality of the layouts displayed on their booth. Not that they weren't good before – but they were really lush this time and made me want to get off the show floor and back to cutting and sticking paper!
So how about a closer look at all that pretty?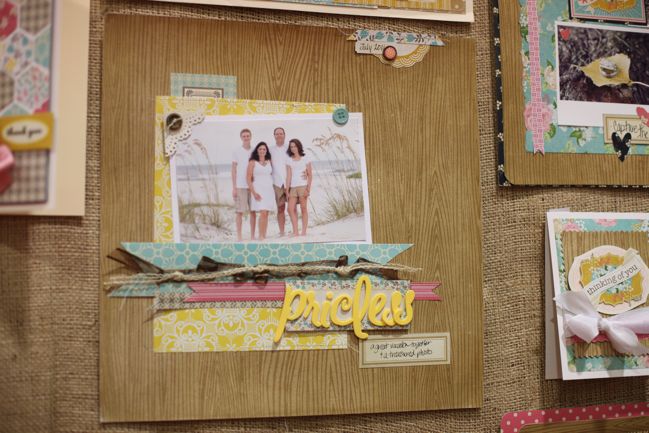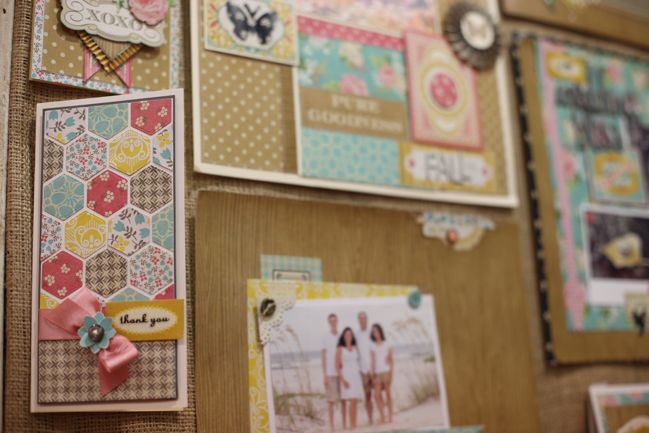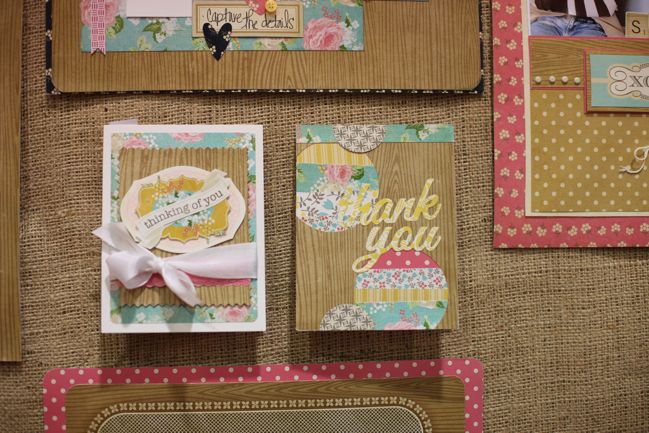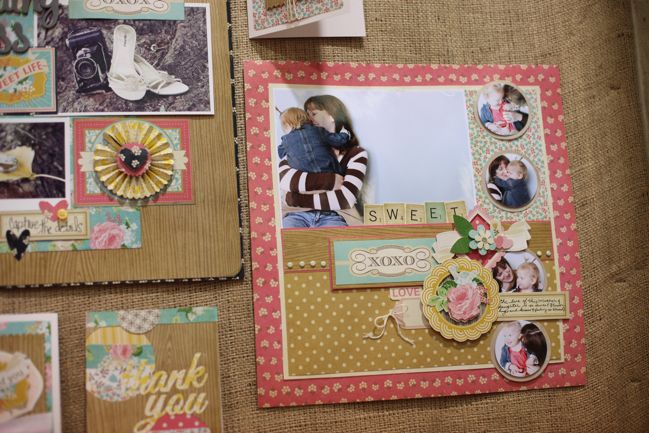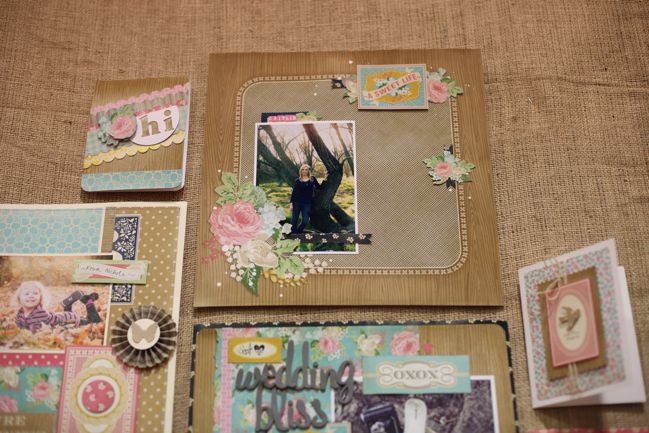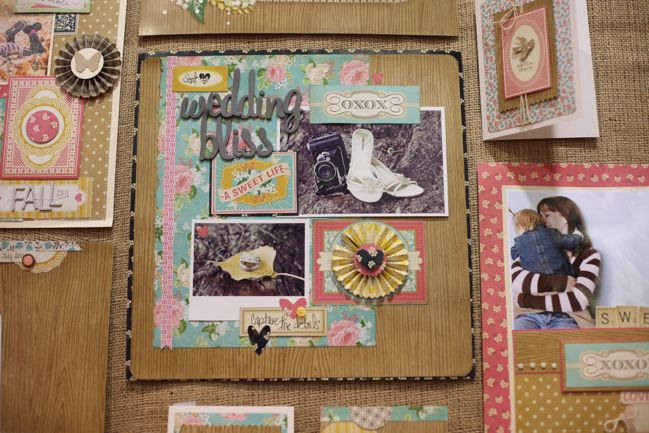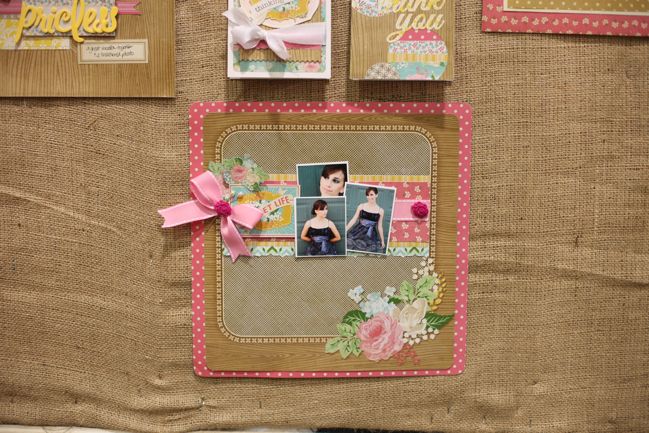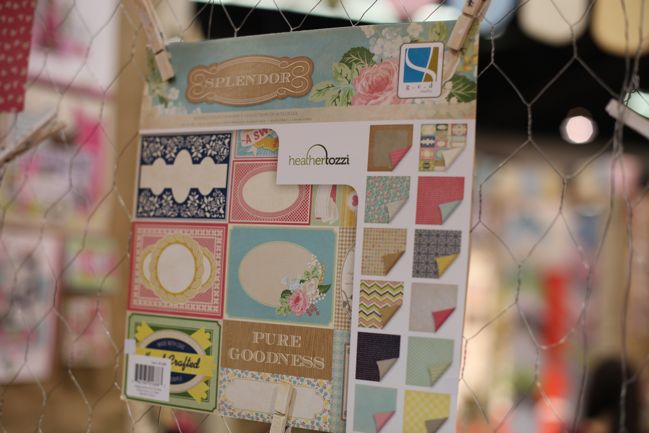 This is all from the Splendor line, designed by Heather Tozzi.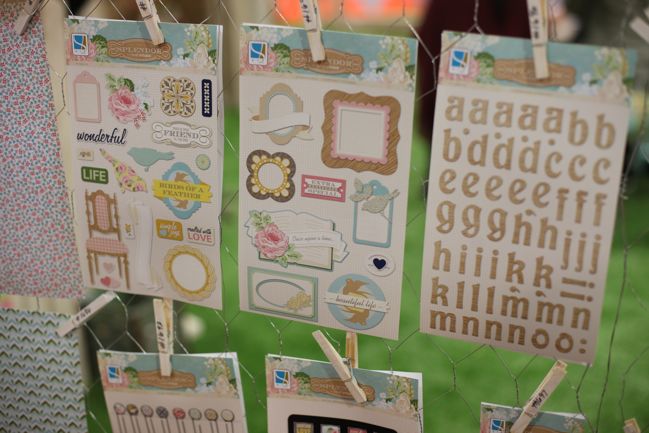 Pinks, turquoises, birds and woodgrain. It wouldn't be filed under brand new innovation, but it would be easy to use and like all those projects demonstrate, it's very pretty in project form.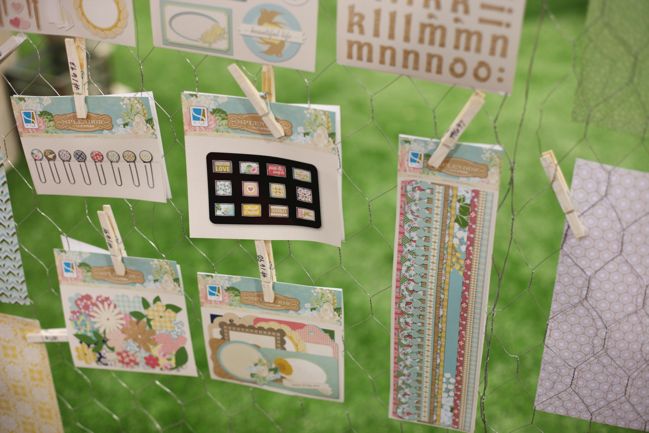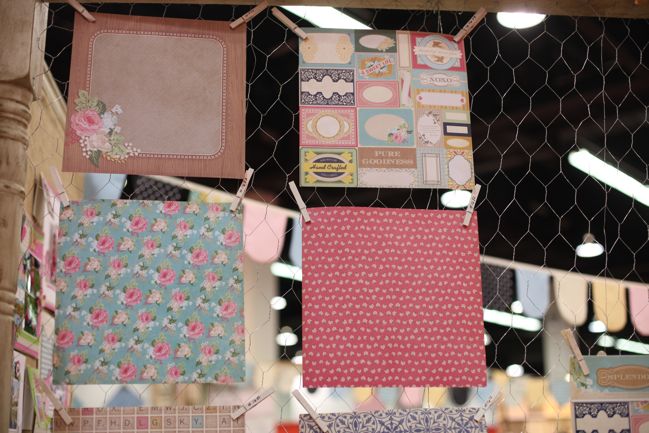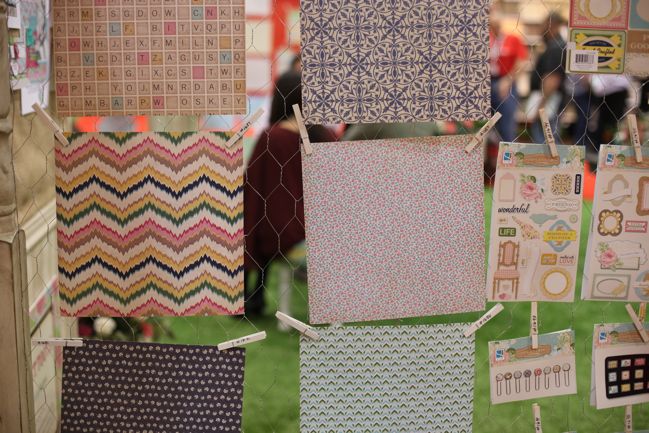 That zig-zag was a little different than all the others on the floor. It reminds me of the jersey fabrics a few years back that had a similar pattern – a sort of variegated chevron.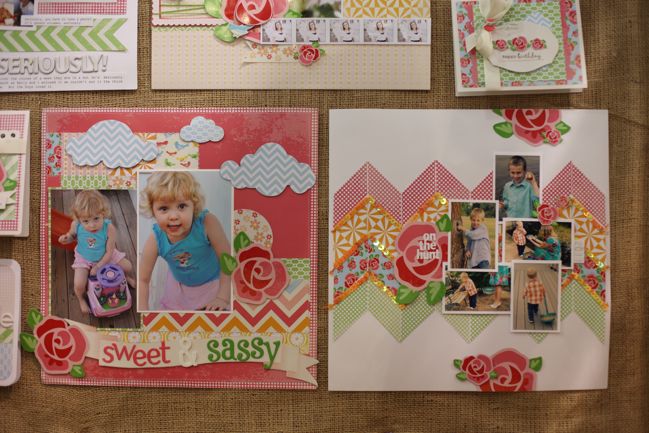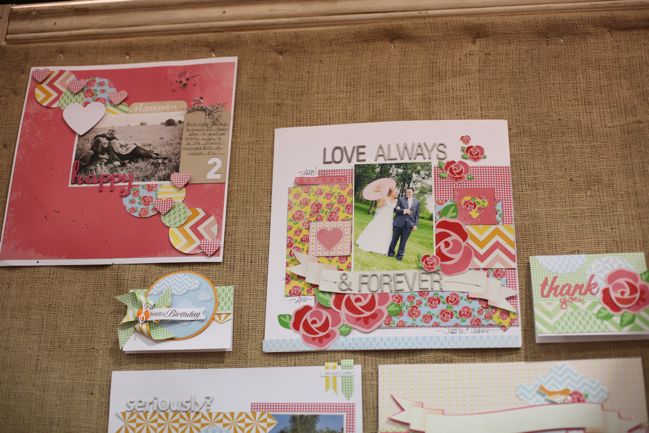 This bit of gorgeousness is the new Oh Happy Day line by Heidi Sonboul, with roses and clouds and chevrons.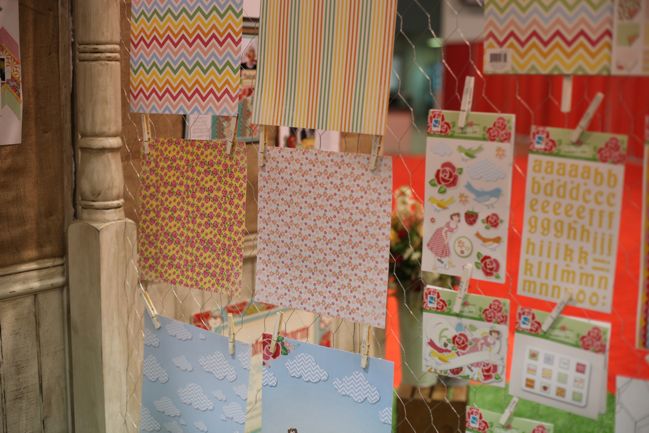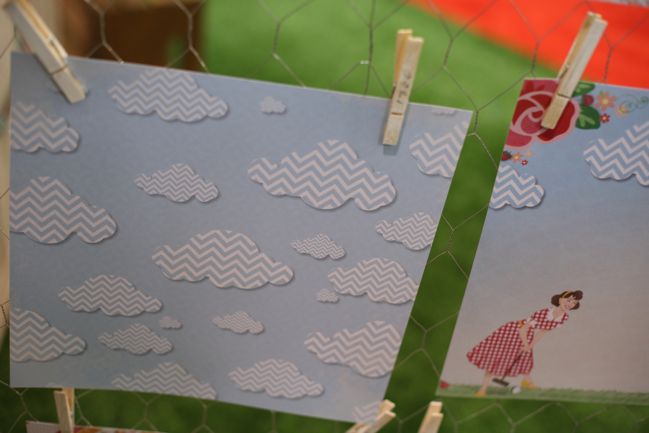 Sometimes at the same time!

Such a pretty arrangement of colours. I love that the spring lines this year were all rich colours and no one felt compelled to work in sickly-sweet pastels. I find those colours look lovely in a sweet jar but it's hard to make them work well with photographs. These colours, on the other hand, will work well with all sorts of pictures.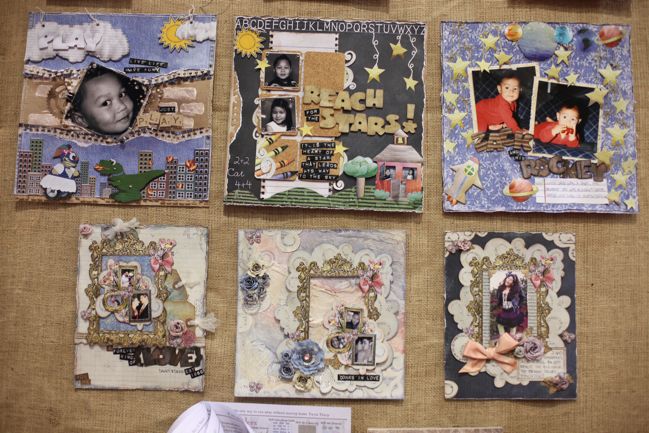 Interestingly, there were several lines that had the same feel – a red and blue line called Flower Child, a green and blue line called Bonjour and a red and teal line called Country Charm, but then one line that was very different – Storytime, with a youthful focus. An interesting choice, and after much discussion at the show that themed products do well in the remaining traditional stores but are less popular with the online shopping audience, I wonder if this is one of those dividing lines. I shop online and would definitely go for Splendor or Oh Happy Day, but I wonder if this line sold well to traditional neighbourhood stores.
Curious minds want to know… but I can only guess of course!
See the GCD website for stockist information.

Read more about:
05 February 2012

Next post: CHA Winter 2012 :: Echo Park
Previous post: CHA Winter 2012 :: Making Memories