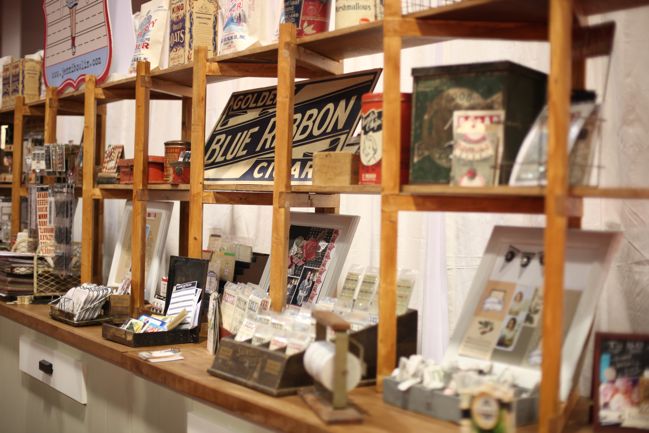 Ready for things to get really photographic? Because really you want to see pictures of all these lovely new crafty things. Got it.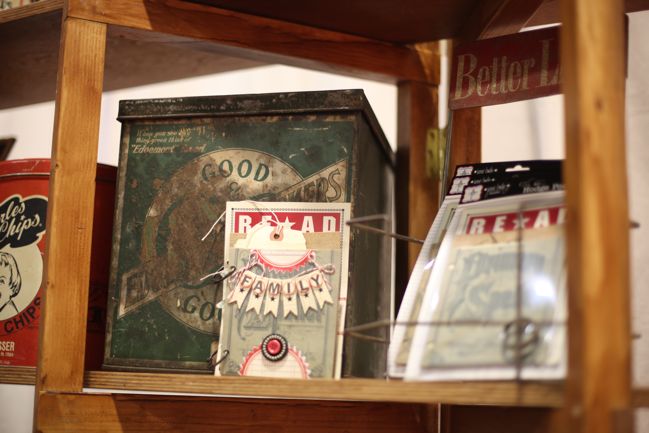 And we'll start with the always-lovely Jenni Bowlin Studio.
The JBS booth features four new collections to check out: two new paper lines (Magpie and Wren), a beautiful mix of new alterable items and the recent release of JBS punches from Fiskars.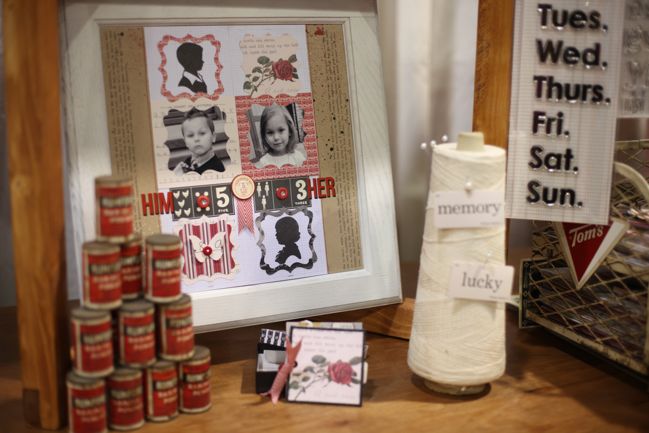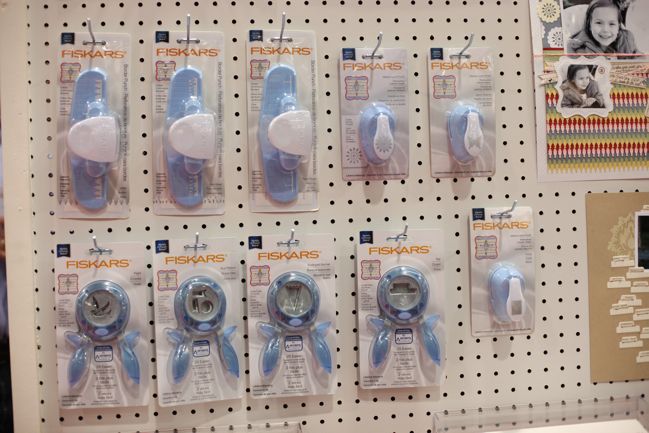 If you haven't seen the punches, here they are! Border, squeeze and lever punches, and these have just hit shops. You can find them here.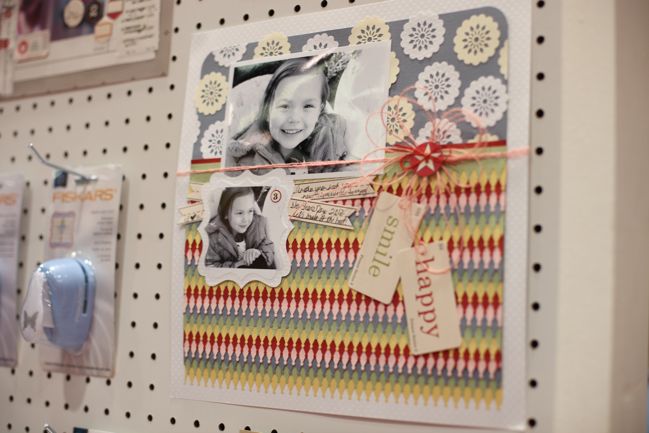 Seriously beautiful punch layering, right? So pretty.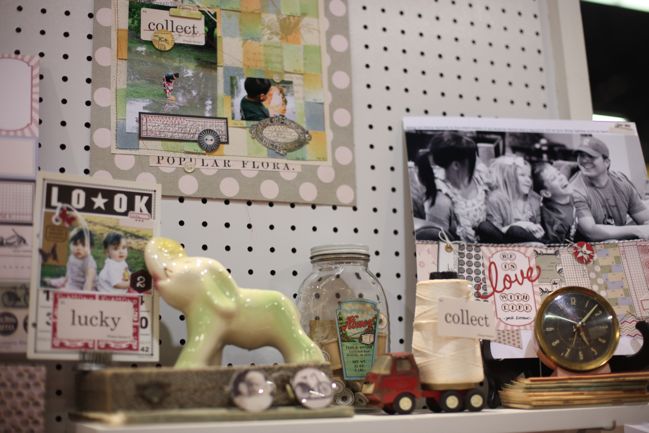 Magpie is the first paper release – this will ship to stores in mid February. Magpie has a beautiful palette that mixes some softer tones with red and a tiny bit of black to keep it versatile and not pastel.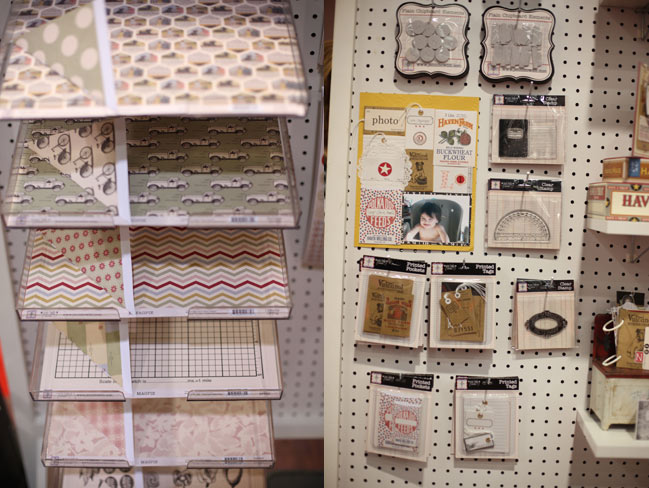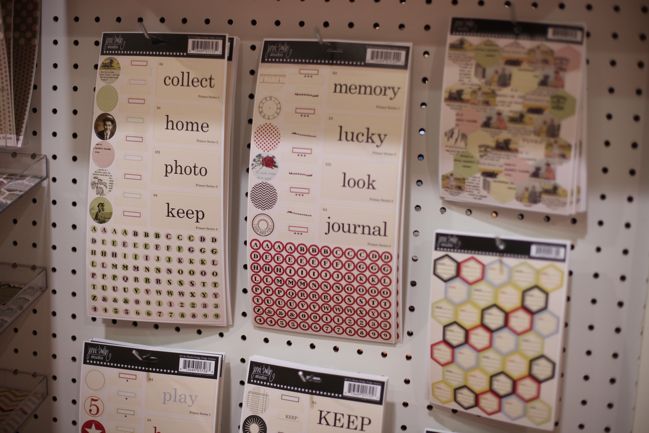 The new Magpie stickers include a mixed sheet (perfect for everyday scrapping documentation!) and very cool hexagonal stickers that are a great new twist on the expected circles and rectangles. I love how Jenni always gives things a simple change – it makes all her products so very easy to use but still exciting and fun.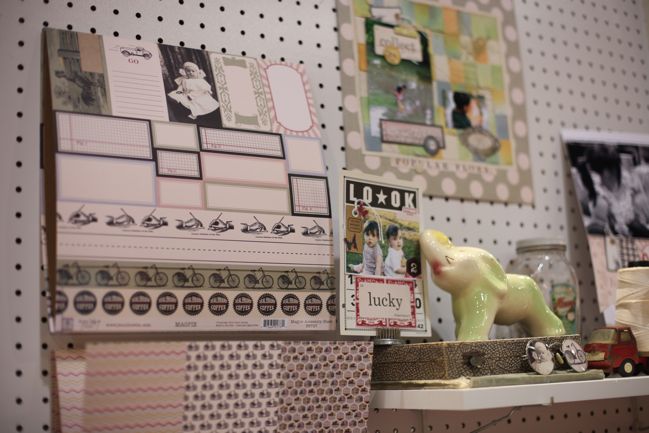 The accessory sheet has border strips with both handwriting and coffee labels? I promise I didn't pay her to do that. But I love it.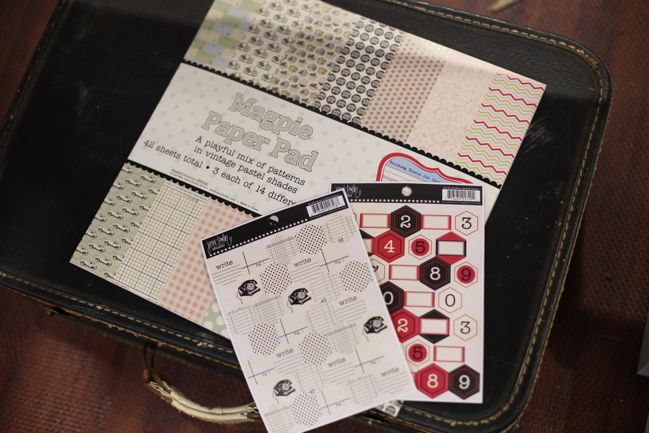 Love collection packs? You're all set. Plus more hexagon stickers – red/black and cream/black to match pretty much everything!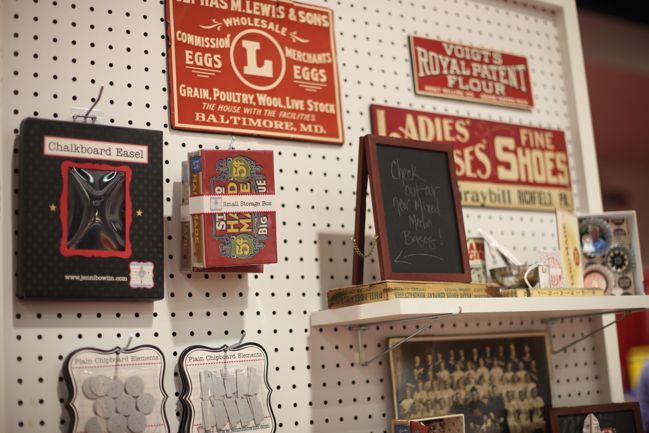 Onto something else: Mixed Media Bases. So many things to decorate, keep around the house, and otherwise beautify life. A chalkboard easel? Small storage box with 'handmade' motifs? Definitely.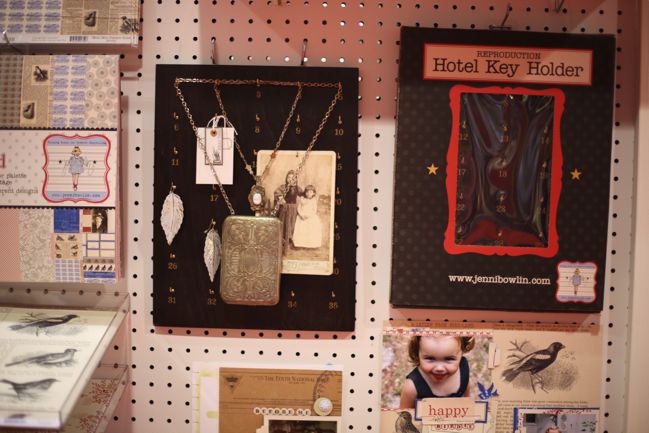 Will you hang necklaces, crafty ribbons or beautiful tags from something like this hotel key holding board? I wish I had something so cute in my old office when we had a million keys to keep straight!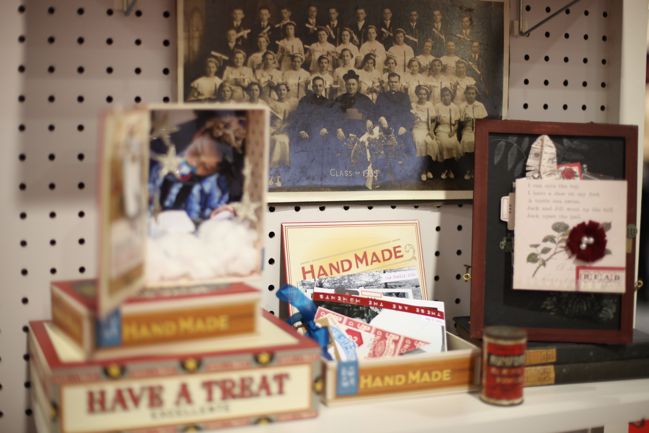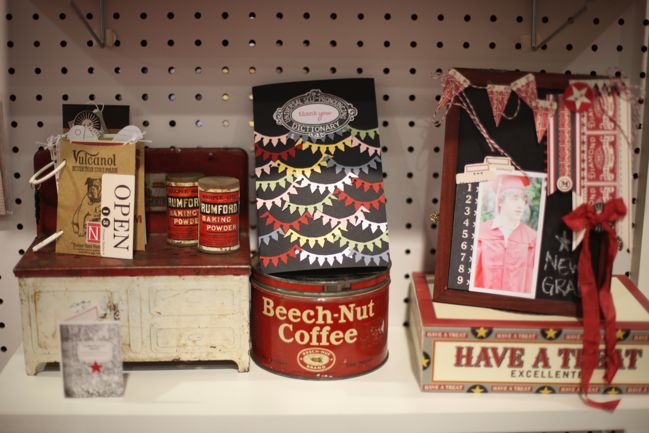 Here's how they might look once you art them up. Love that idea of adding a photo and some writing of whatever is a current event in your home – so change it up for holidays, birthdays, graduations, student of the week, awesome new haircut – whatever you want to celebrate!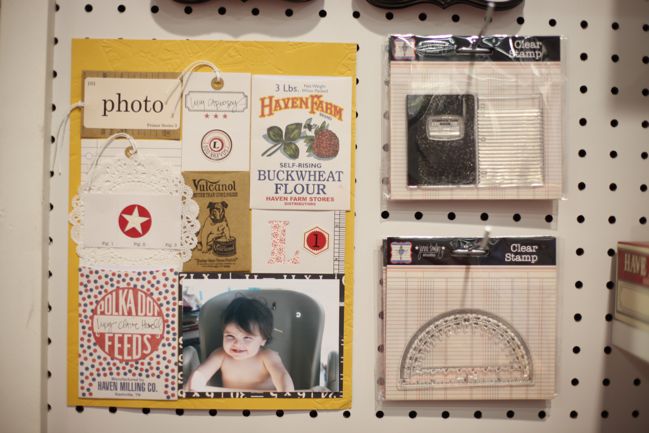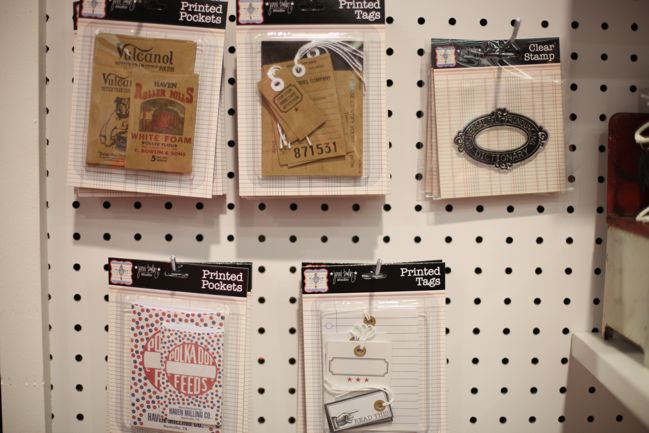 This line also includes new clear stamp designs, printed pockets and tags (perfect for divided page protectors!) and plain chipboard in both button and tab shapes.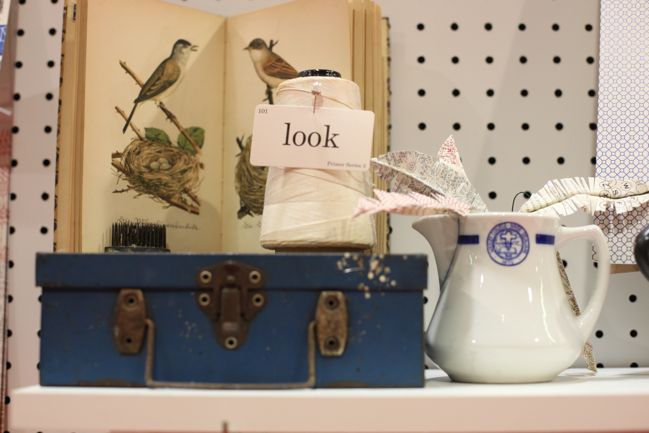 And this little vignette sets the tone for the second paper collection, Wren. Wren ships to stores in April.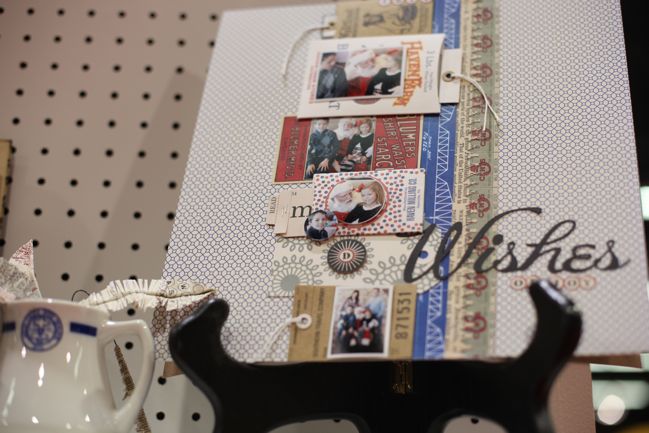 It mixes beautifully with the pockets and tags, with a crisp blue and red colour scheme.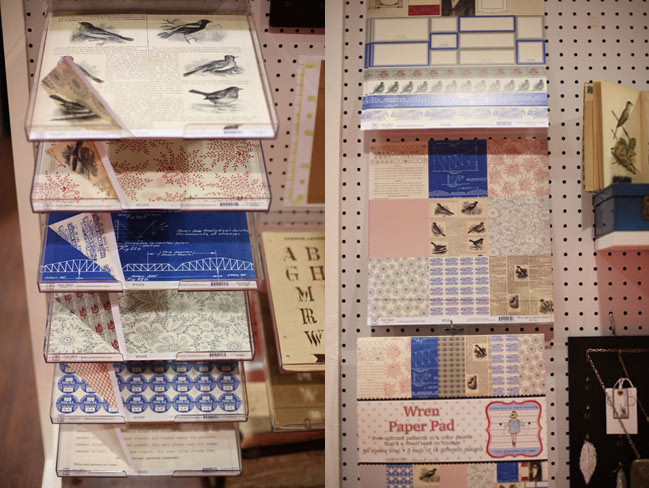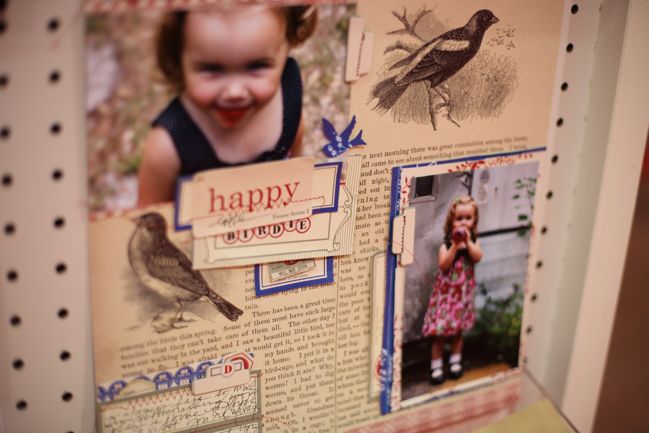 I love how the collection makes me think of Sunday brunch at a favourite diner, though it could certainly be used in patriotic designs if you're so inclined.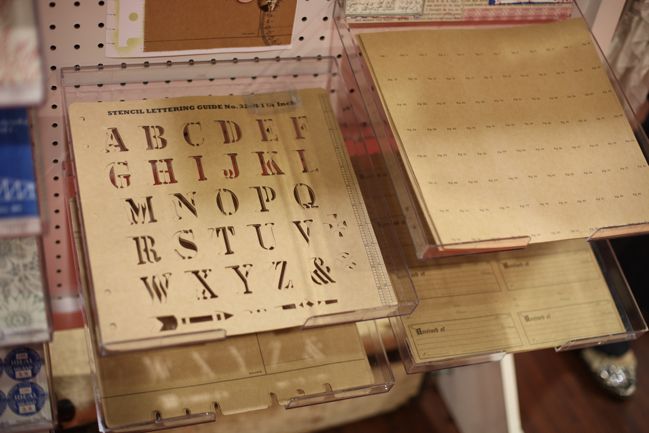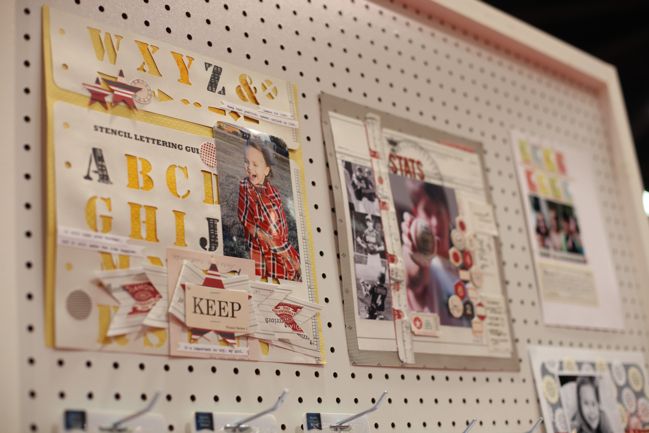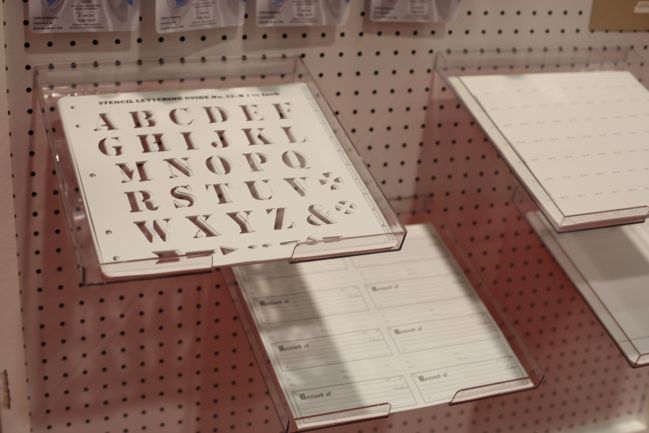 And one last little addition: die-cut papers in kraft and white. Can't wait to see how these look layered and misted and painted and inked. And the repetitive designs would be great for cardmaking for events when you need a whole set to match. Perfect for a vintage-themed wedding, right? (Come on: someone wants me to make pretty things for your vintage-themed wedding. Apparently it is frowned upon to like the idea of making more wedding things once you're already married!)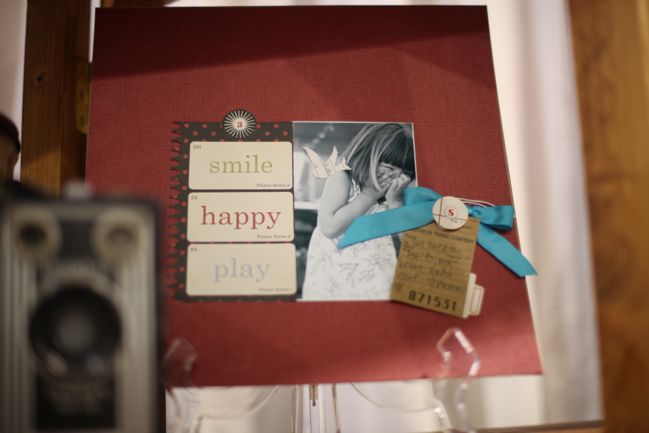 And my face may look at a little this, surrounded by all these beautiful papers and projects! (This page is by Stephanie Howell – and the projects throughout the booth are by Jenni and the JBS design team.)
Click here to shop for scrapbooking supplies by Jenni Bowlin Studio.
If you're attending the show, find JBS at booth 1773. (And I'll be there Tuesday from show open till around 1pm, if you want to say hello and put me to work!)
Right – start making your wish list!

Read more about: jenni-bowlin-studio
29 January 2012

Next post: CHA Winter 2012 :: Amy Tangerine Sketchbook
Previous post: Time for CHA - all new scrapbooking supplies and craft fun!