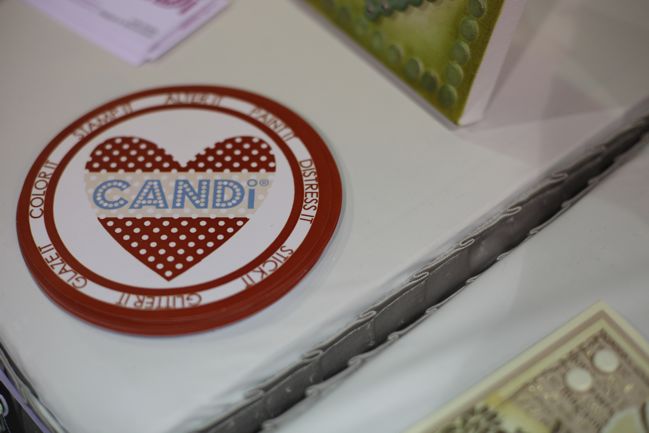 Next up: something new! It's a product line called Candi, created by UK company Craftwork Cards. Candi is like a brad without a back – no pesky metal bits to bend, and a lot more affordable as a result. They can be attached with adhesives like foam squares (and they have a branded set to match perfectly).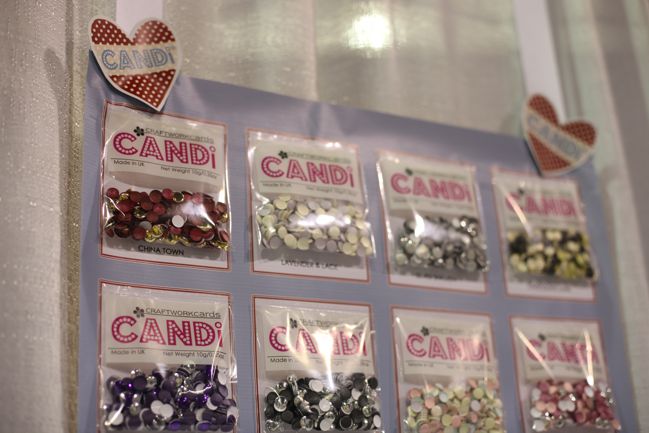 You get a bunch of them in each bag so you don't have to hold back and save them for something extra special. The bags currently retail for under £2, so that sounds good to me. They come in white, which you can alter using pretty much anything you like, or lots of different colours and colour combinations.
Cardmaker Julie Hickey was there at the Candi stand and she had a great introduction to the product to share with you. Apologies for the background noise in the hall – next time I better take a microphone!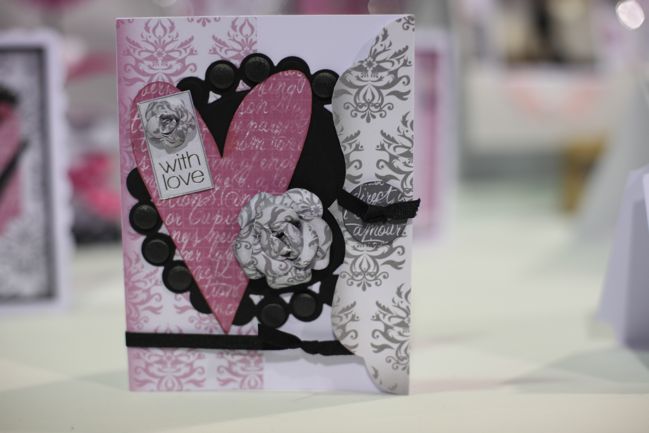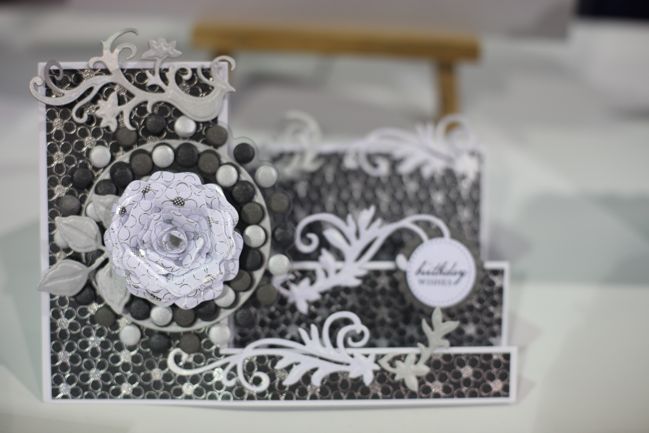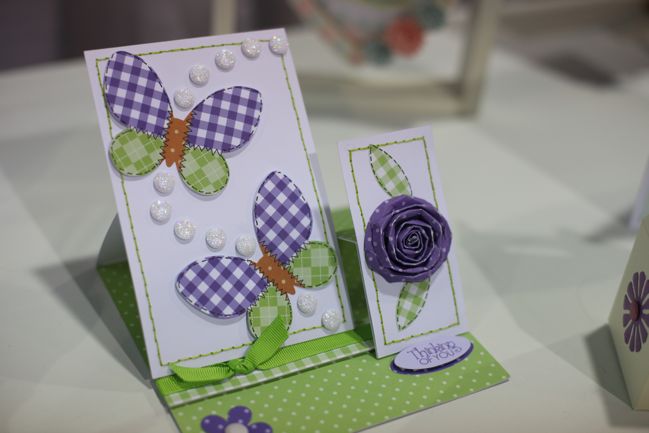 Beautiful inspiration from the Craftwork Cards designers!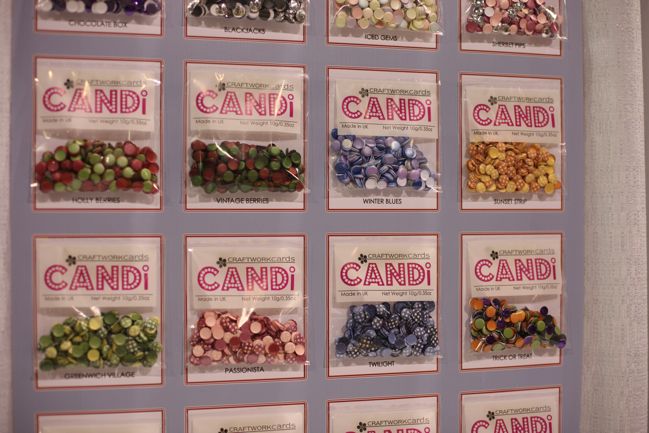 And monochromatic packs with lots of different patterns in the same colour – perfect for those of you who sort your embellishments via the rainbow!
I'm looking forward to giving these a try – and my nails are already happy about the idea of no metal prongs on the back of every brad (ouch).
xlovesx

Read more about:
22 July 2011

Next post: CHA Summer 2011 :: My Little Shoebox
Previous post: CHA Summer 2011 :: October Afternoon