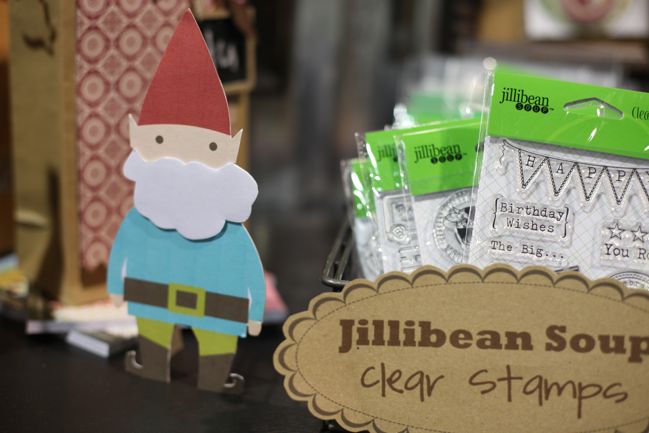 Next up, chillin' with the gnomies from Jillibean Soup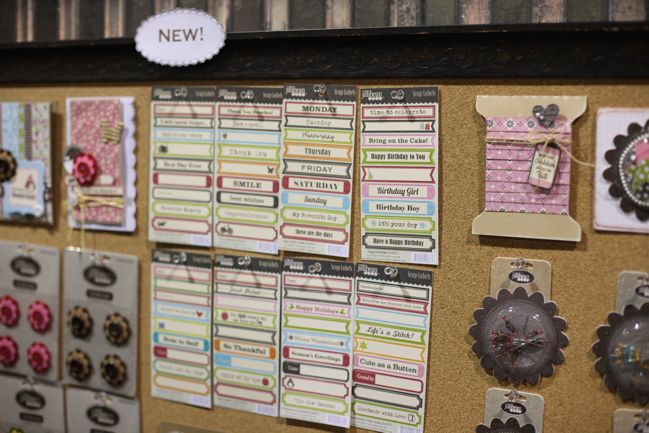 These little label stickers are adorable, affordable and something I will definitely use by the bucketload. There's a set to match each new collection, plus several general themes like days of the week, birthdays and general happiness. The individual stickers are a nice size and not the same as all the other labels out there, so they will complement your existing collection. (What? You don't have a label collection? Sure you don't.)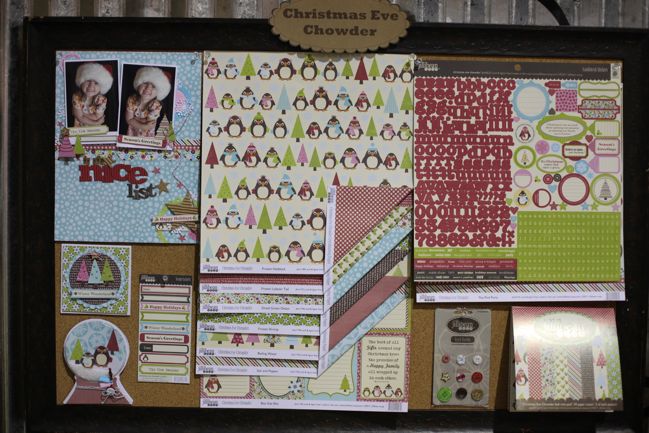 Christmas Eve Chowder has penguins and a mix of red and pink plus robin's egg blue and spring green. (This 'whimsical' colour scheme was popular around the show floor this year.)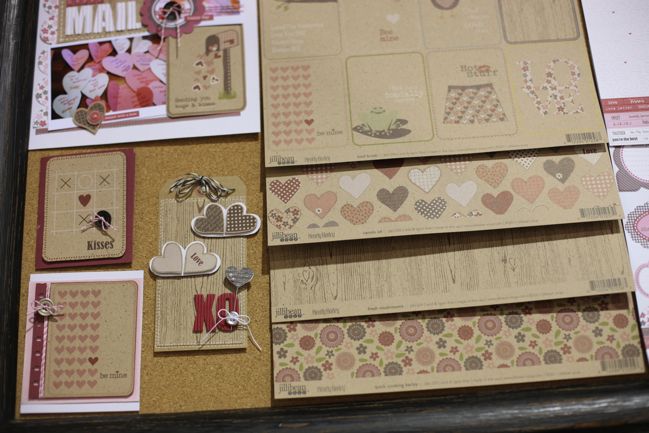 The valentine line (though it wouldn't necessarily need to be for valentine pages) includes lots of kraft backgrounds. Gorgeous. But then there's this one specific paper: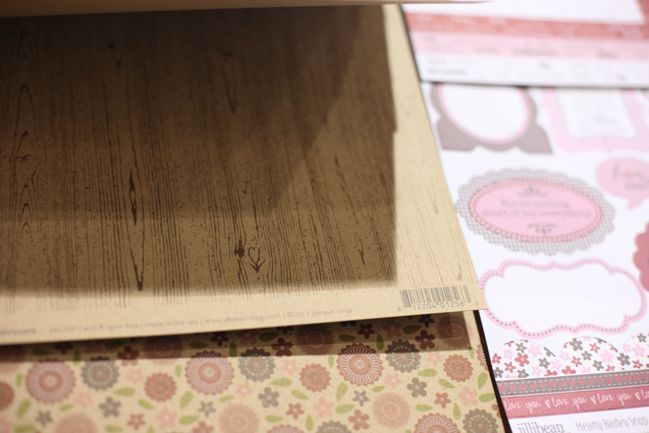 Woodgrain? On kraft? WITH TINY LITTLE HEARTS? Oh yes. Must-have.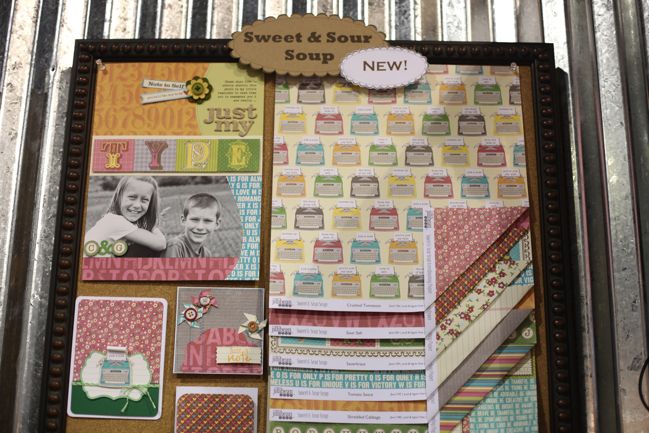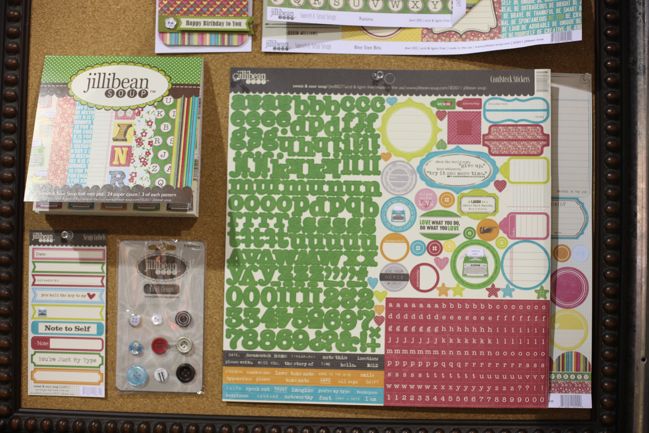 Sweet & Sour Soup is my favourite as a whole collection. There are brightly coloured typewriters but also grey graph paper, this lovely matte finish to the cardstock stickers and just generally lots of patterns that are not for one specific theme but balance a unique look with being nice and easy to use. Looking forward to working with these papers.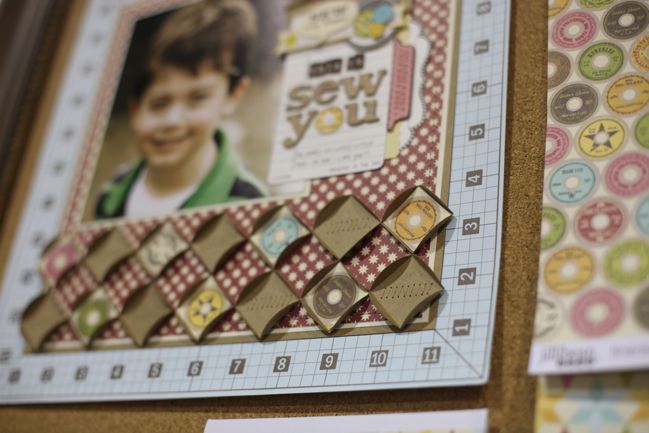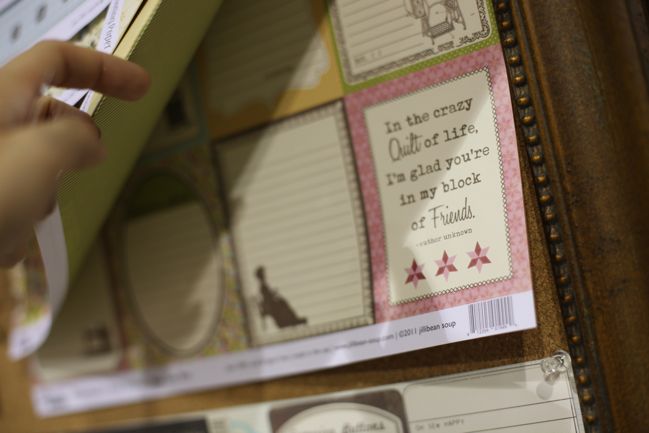 A collection inspired by quilts. Love that layout from their design team.

Very pretty minibook. I may have been lured in by the woodgrain, but the whole book was a treat.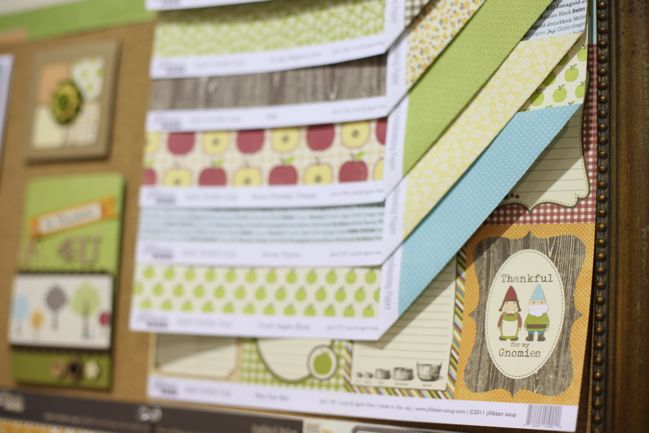 That particular woodgrain is from this collection, which is autumn and home themed. With garden gnomes in the best way possible: cute but not crazily all over the place.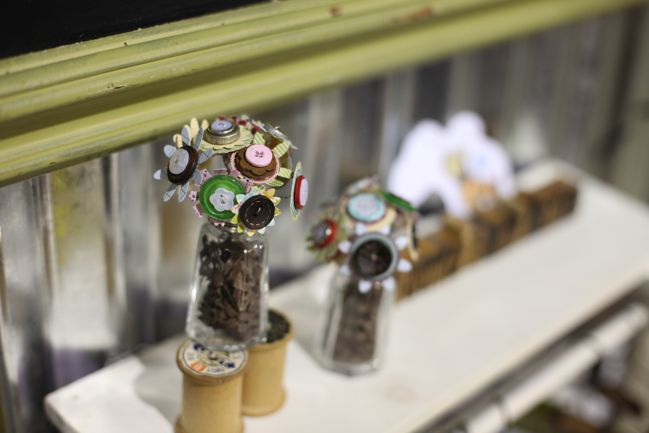 Pretty flowers made from scraps, buttons and wire. Would make a lovely something for the table or a windowsill, right?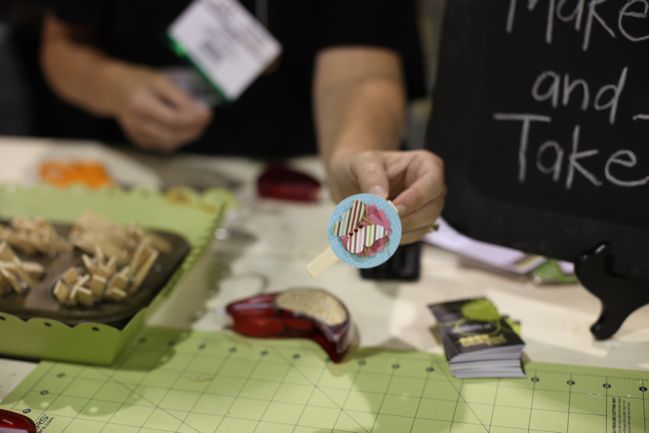 And a make and take clip that sticks to your fridge with a magnet. Here's a look at that project so you can make it at home!

(At the beginning of the video, there is a moment of big-time blurry when someone walked into me, but you don't miss anything in the visual there so I left it in so you can hear the audio. The rest is not going to win me any prizes for cinematography, but you should be able to see the project, and that's what counts, right?)
Jillibean's new collections will be hitting stores in a few weeks.
Click here to shop for Jillibean Soup scrapbooking products!
xlovesx

Read more about:
21 July 2011

Next post: CHA Summer 2011 :: October Afternoon
Previous post: CHA Summer 2011 :: Amy Tangerine & American Crafts