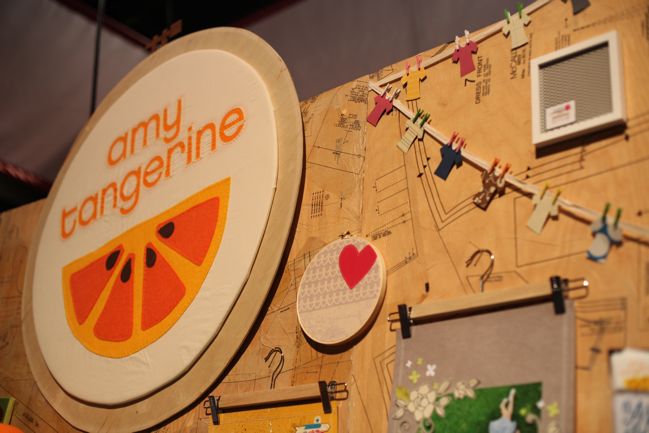 After the success of the Dear Lizzy line (pretty much entirely on awesome sale here) by American Crafts last year, I wondered if they would start collaborating with other uniquely styled designers and indeed they have. This is the new Amy Tangerine line by Amy Tan and American Crafts. It's a little quirkier than what you would expect from American Crafts usual lines. (Oh, and there are new 'usual' lines from AC too – I'll cover those in another post.) This promotional video gives you an idea to the line's inspirations and also shows you the clever minibook that is a centrepiece of the collection.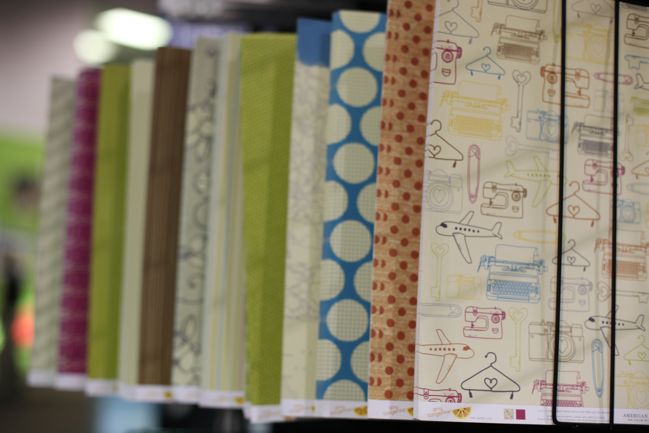 The line has four points of inspiration: fashion, craft, travel and office. So there are airplanes, cameras, stitches and graph papers.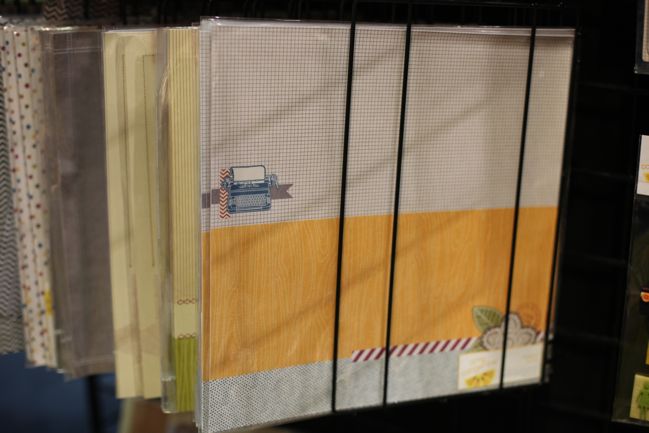 The papers have two things that are a little unexpected for American Crafts: some of the papers have stitching and some of the designs are not an all over pattern, but a blocked design. There are also fabric papers and flat papers.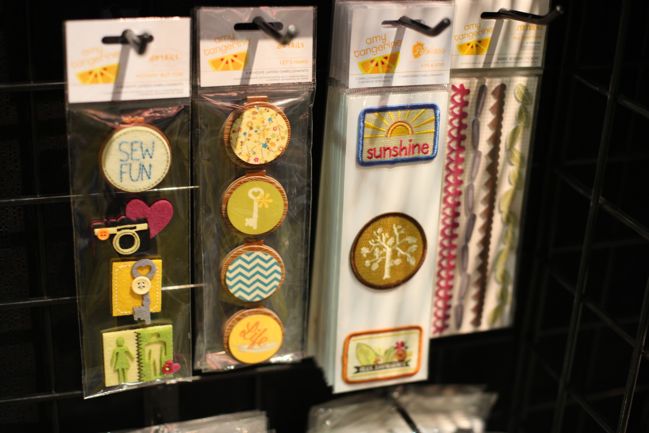 Love that sheet of Details embellishments in the tiny embroidery hoops.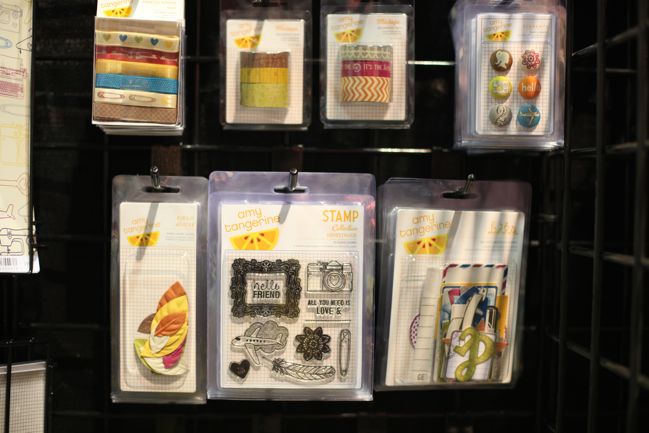 Ribbons, two sets of printed washi tapes, fabric-covered brads, leaves, stamps and a very cool pack of die cuts in all different shapes and sizes.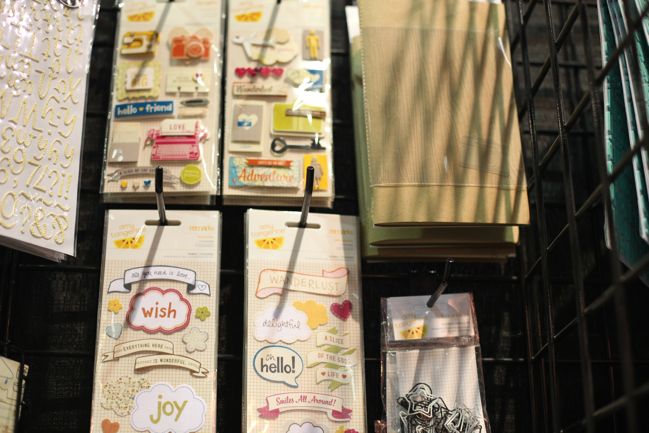 Layered stickers at the top and fabric stickers (plus shaped paper clips) below. I love the fabric stickers in both design and texture.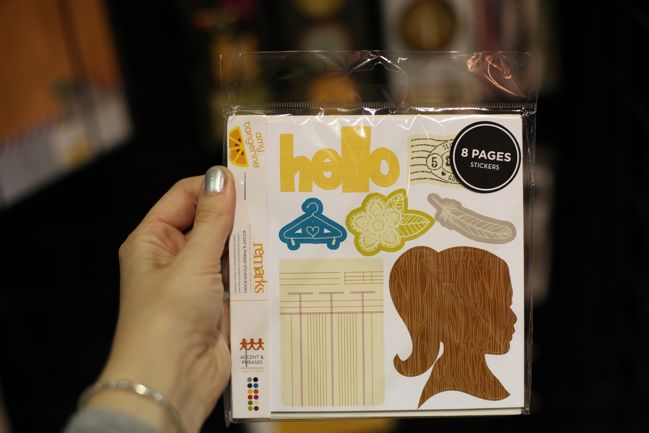 The big booklet of coordinating sticker images – love that bold woodgrain silhouette!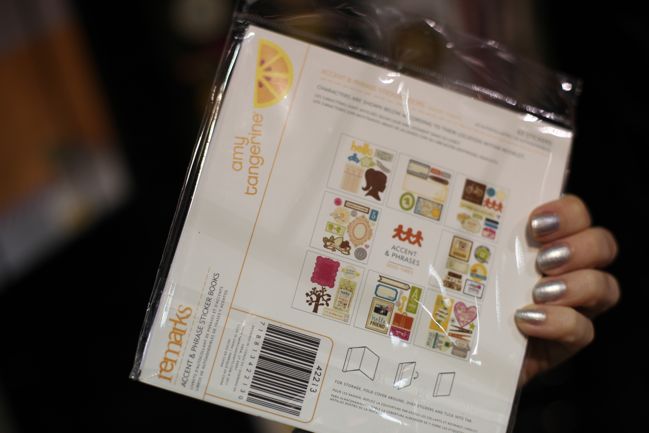 Here you can see everything in the pack.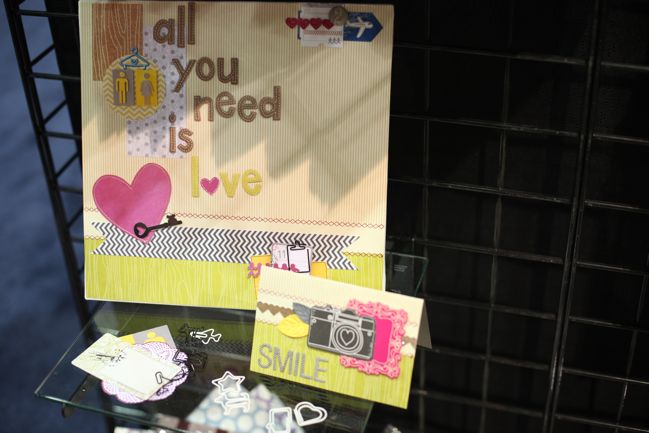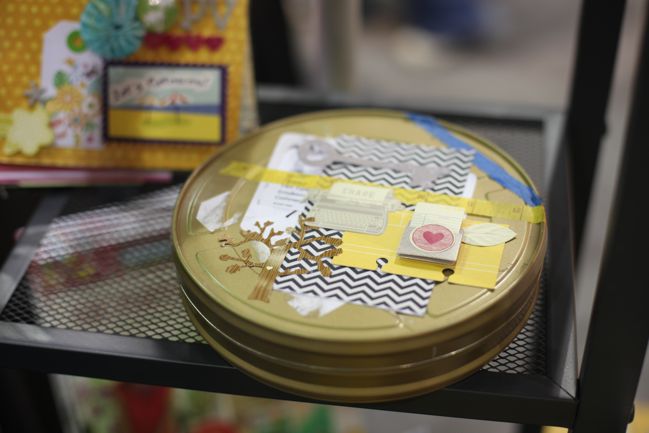 Crafty goodness from Amy and the American Crafts design team.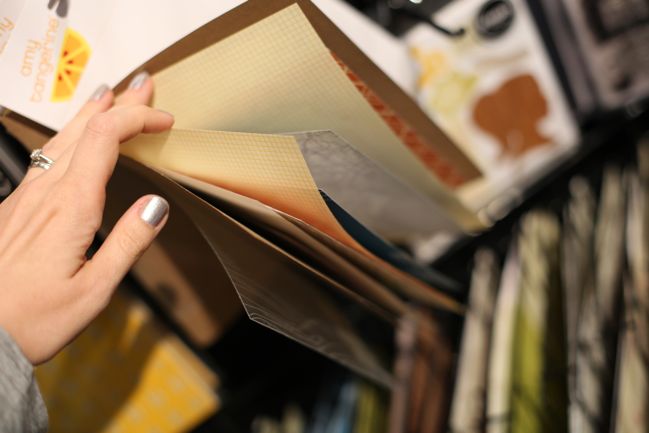 The minibook is definitely worthy of an 'Oh cute!' exclamation. Kraft cover, woodgrain embossed clear panels on the outside, pages inside are a mix of sizes, colours and patterns.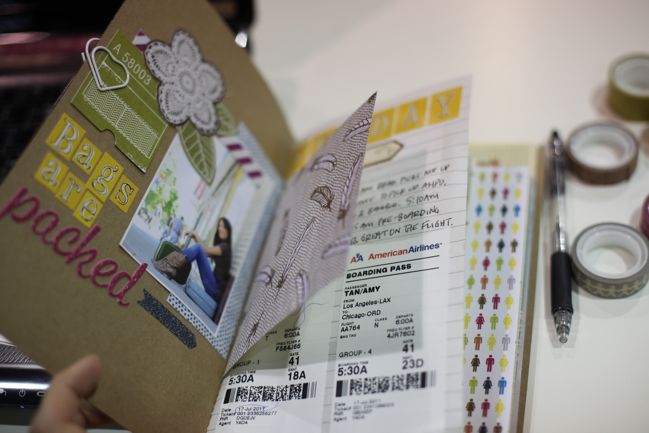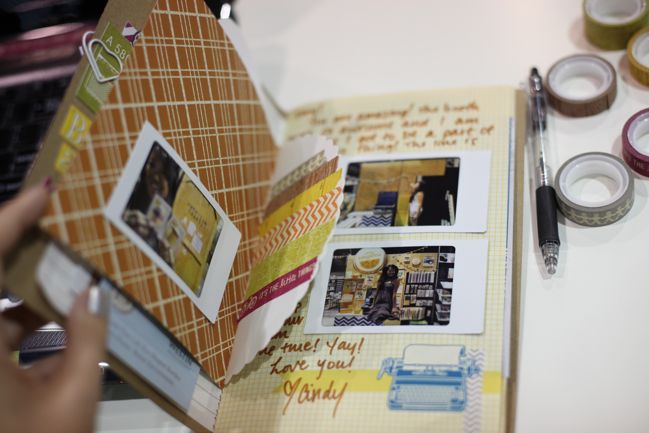 Amy's book as it was taking shape over the days of the show. You can use this 'smash' style or with more planned designs like a traditional scrapbooking mini.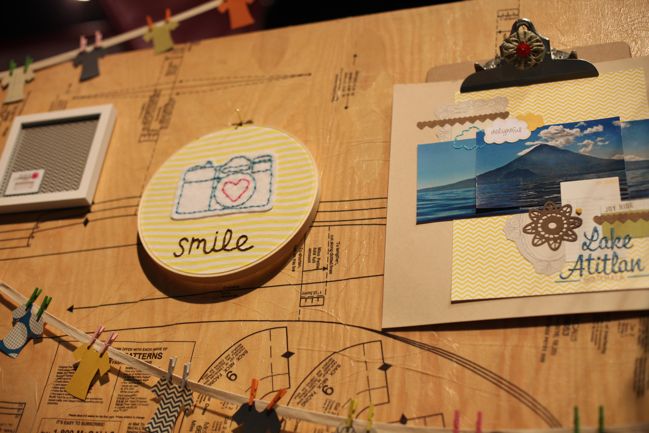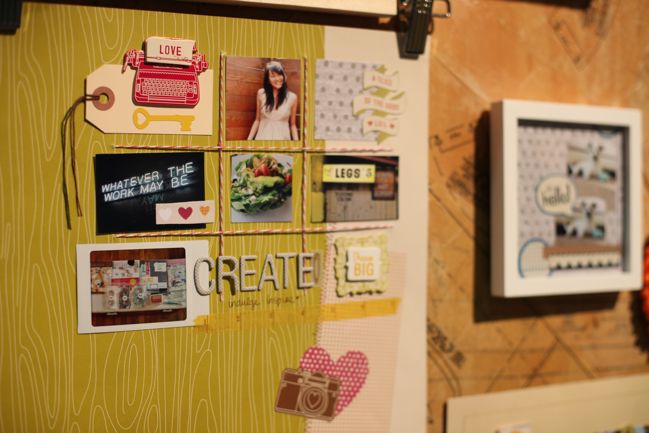 More cute creations to show what you can make with the products…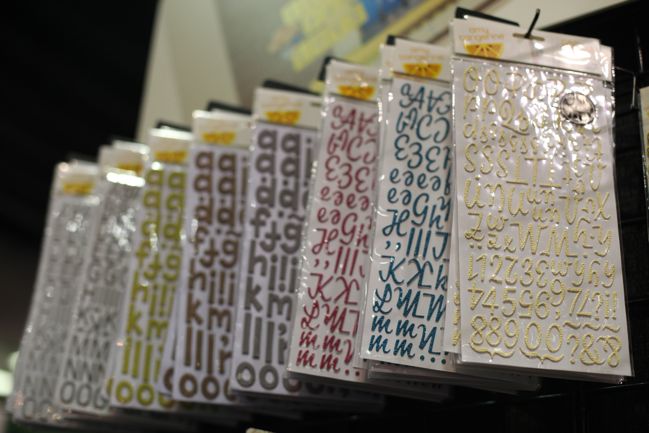 Of course it wouldn't be American Crafts without Thickers! One all caps, one all lower and one with both.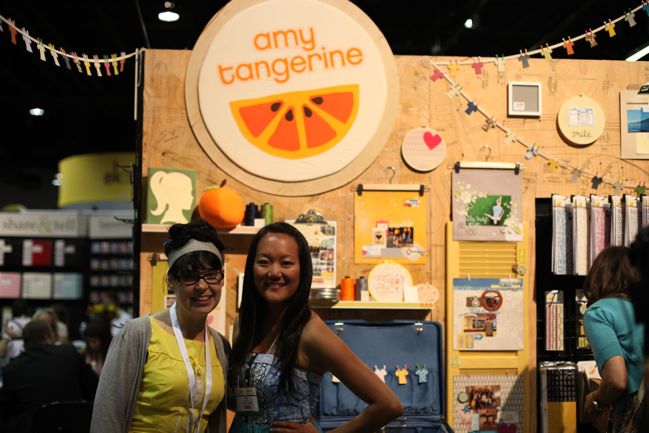 And there's Miss Amy herself!
The Amy Tangerine line from American Crafts will hit stores in August. Click here to shop for scrapbooking supplies from American Crafts.
xlovesx

Read more about: american-crafts
21 July 2011

Next post: CHA Summer 2011 :: Jillibean Soup
Previous post: CHA Summer 2011 :: Studio Calico