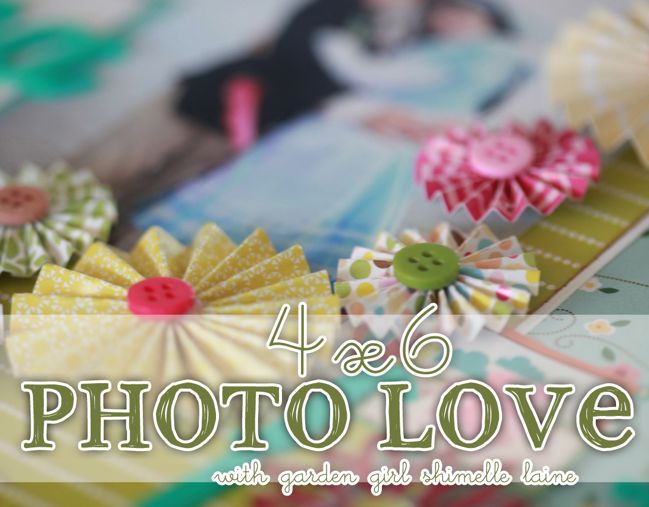 One of the lovely things about online classes is that they can truly be self-paced and fit your schedule — which means if you've just heard about 4×6 Photo Love now (or you're reading this next year), you can join in any time. As a little added bonus to participating at a later date, you can find further inspiration from all the participants who have shared their interpretations of each lesson. And with that, I think it's about time for some highlights from the first month of this free class for 2011!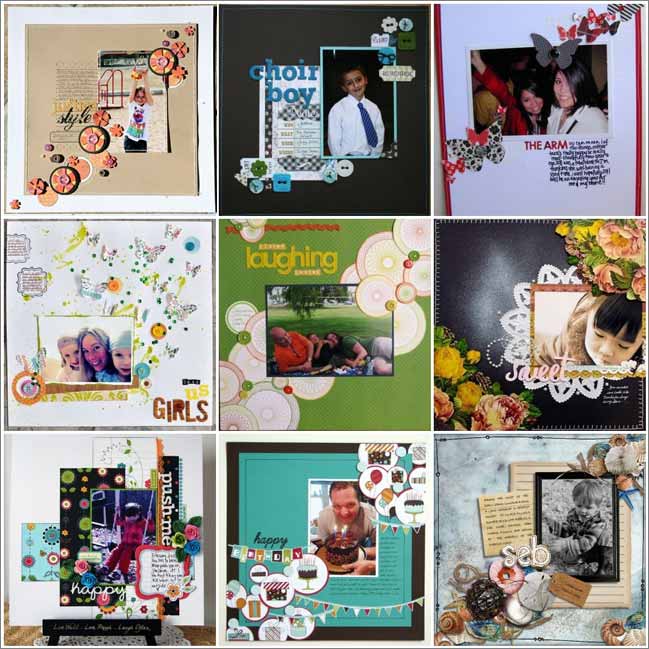 Here are nine of my favourite scrapbook pages that were uploaded to the Two Peas gallery during the first month of class. Follow these links to see each page in more detail and add them to your bookmarks or click that like button to make some scrappers' days!
Top row, L to R: one, two, three.
Middle row, L to R: four, five, six.
Bottom row, L to R: seven, eight, nine.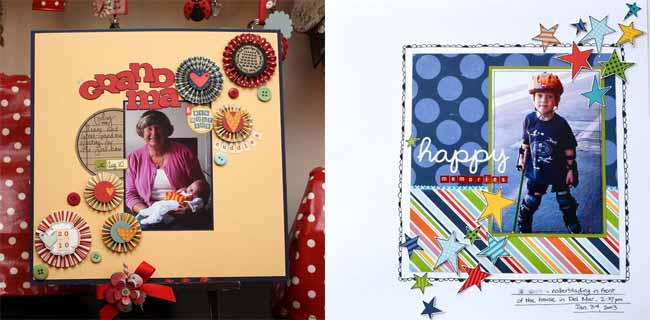 Each month there are two chances to win – one winner is randomly selected from al the participants at Two Peas and another is randomly selected from those who leave a comment and a link here at shimelle.com. These are our two lucky crafters for the first month, and I love both their pages! LadybugUK (the layout on the left) is the Two Peas winner and Scrap Maman (the scrapbook page on the right) is the winner here! (Please email me at shimelle at gmail dot com so I can get your gift certificate over to you! Thanks!)
Lesson two is live now, so join us in scrapping two 4×6 pictures this month… or any time it fits your schedule!
xlovesx

Read more about: 4x6-photo-love two-peas-in-a-bucket
07 March 2011

Next post: Scrapbooking Sketch of the week
Previous post: Jenni Bowlin Crop Party