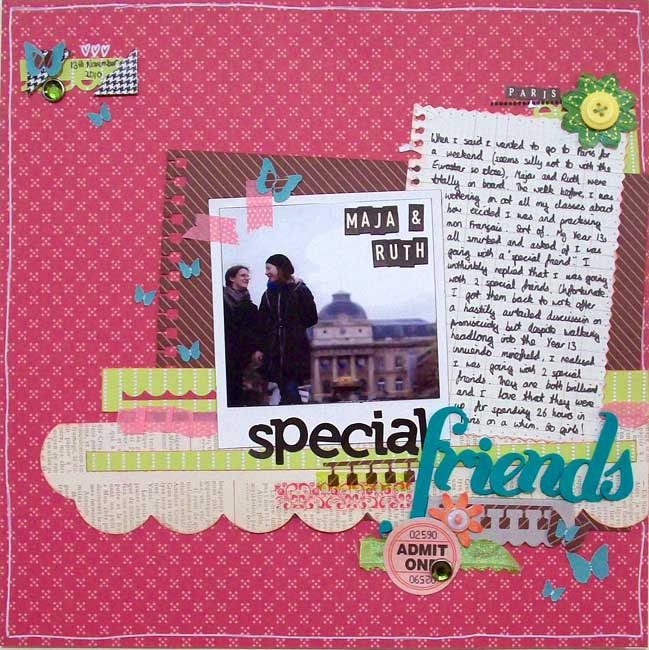 Today please welcome Kirsty Smith, a London teacher by day, scrapbooker by night! I love her designs with fauxlaroids – things that are a bit like a Polaroid picture, but not really! Today she's sharing five of her favourite ways to scrapbook with Polaroid-inspired design.
Create the instant-look border
A quick and easy way to make photos pop is to give them a border, and I've been totally inspired by the polaroid photos popping up all over the place. So, by matting a photo onto white paper, leaving a larger border at the bottom, and a little spot of inking, I give you: the Fauxlaroid.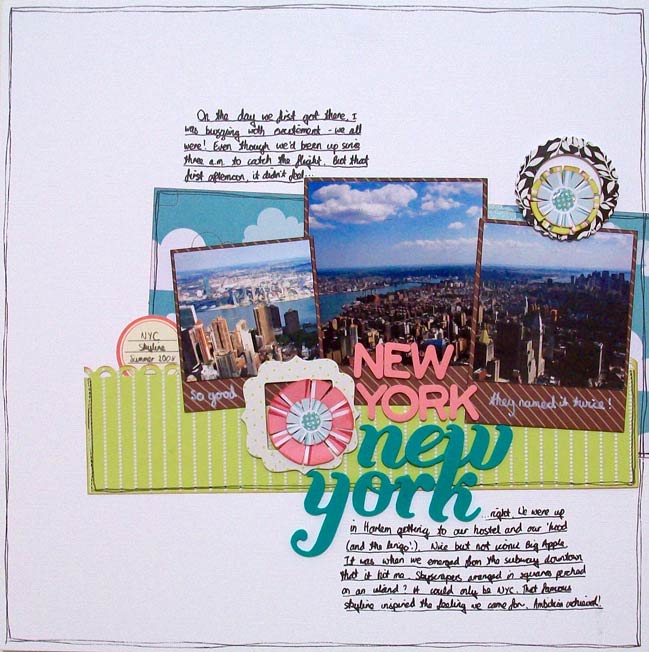 Change up the colour
The great thing about making your own polaroid pictures is having the freedom to make them any colour. You can pick a colour that complements your photo and lifts it from the page. The borders here disguise the fact that my so-called panorama pictures of that famous skyline don't really match up, plus there's space at the bottom for a few words. So will the term Polaroid-arama catch on? Probably not.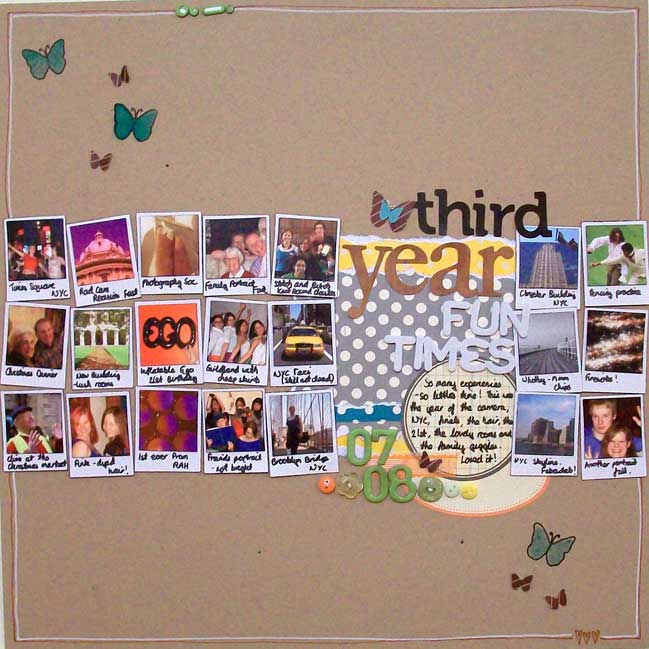 Or change up the size
Once again, making your own polaroids wins out as you can do them in custom size. A year in review page is a fab way to make use of mini pictures and index prints and mounting each one as a tiny polaroid means they can each be labelled with a word or two of explanation. Miniroid it is. (These terms are really not working)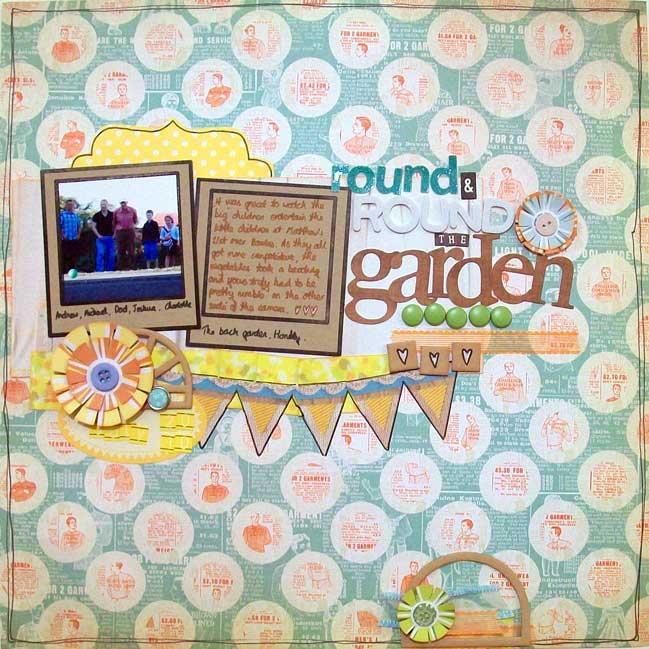 Frame up your words as well as your pictures
Polaroid-style doesn't just give you space for a sentence. You can put your journalling where the photo would normally go in not only do you get an instant lift for the journalling, but as a design element, it will draw together your words and photos. To me, journalling is the most important part of the layout as it tells the stories that I want to remember, so I love to find new ways to incorporate it. In this page I used a stamp to get both frames to be the same size.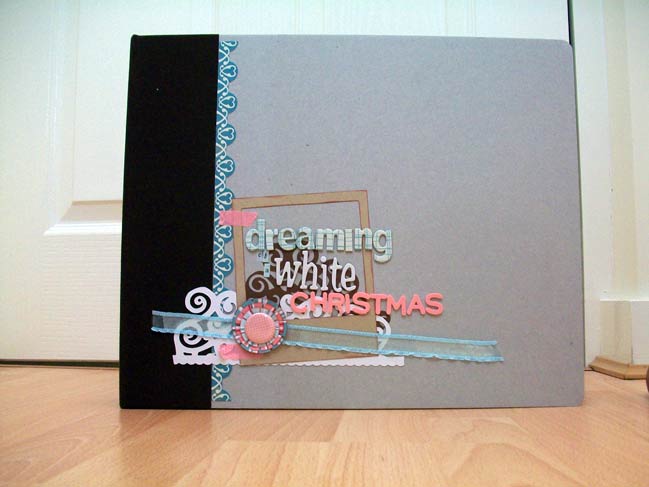 Framearoid a title
Something I do every year is wish for a White Christmas. Well, I don't always get the snow but I can always document the wishing in my Christmas album. Here the polaroid is frame only. It's a nice way to highlight the title without confining it – the title extends beyond the frame(aroid?).

---
Kirsty
is a 23-year-old maths teacher living in North London who tries to avoid marking by scrapbooking instead! She loves taking pictures in the city, puns, reading, baking, singing, macaroni cheese and then scrapping it all. Oh, and she'll take a cup of tea with all of the above. She is a member of the ScrapaGoGo design team and you can find more of her work and stories at
her blog
.

Read more about:
18 March 2011

Next post: Scrapbooking giveaway winner
Previous post: Scrapbooking giveaway day