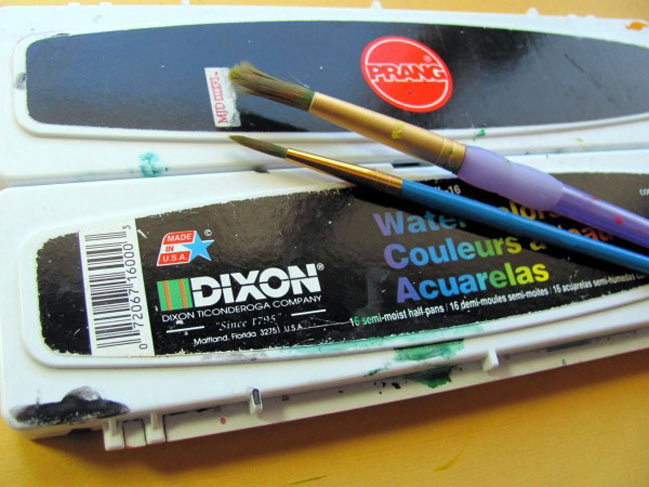 After a little break, I'm delighted to bring back Five Ideas Fridays, with guest posters sharing their ideas for their favourite scrapbooking supplies. Today please welcome Nancy Doren, who hopes you will fall in love with something a little artsy: watercolours! (But as it's her post, I'll let her spell it the American way. Just for today.)
Hello! This is Nancy Doren, coming to you all the way from snowy Colorado, USA! I'm so excited to share one of my favorite craft supplies with you today… watercolor paints! Yep, those simple watercolor paints you used as a kid can give your craft projects a sophisticated, unique look.
I've had my box of Prang Watercolors since I was 14. I can't believe they've lasted this long! You can also use an inexpensive kids' set… it will work just as well for these techniques.
I just love the blended, soft look of watercolors, even for a masculine layout. I created this look by using a doily as a mask, painting over the doily with a wash of colors. It's better to use a heavy, textured paper with watercolors; I love the heavy papers from My Mind's Eye, like this one.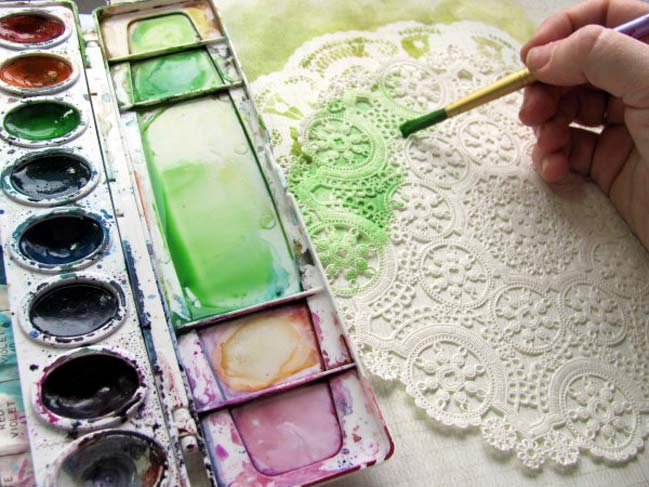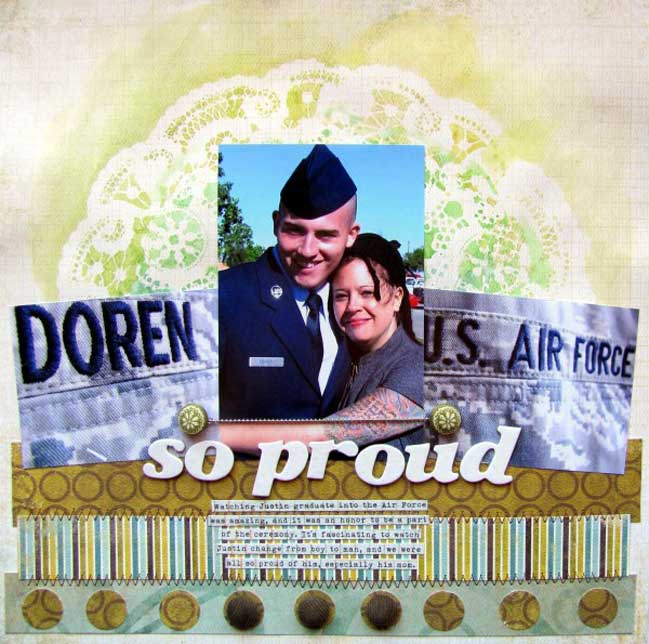 I even love to use watercolors on fabric! I painted flannel houndstooth fabric from Samantha Walker with a wash of green paint.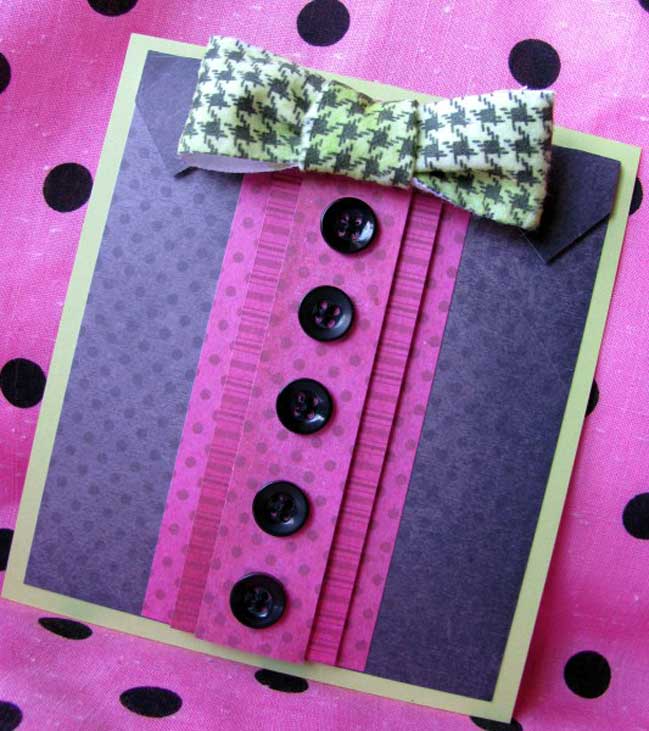 Watercolors are great on raw chipboard, too. Here I stamped and embossed a simple pattern, then painted over it with a blend of warm colors.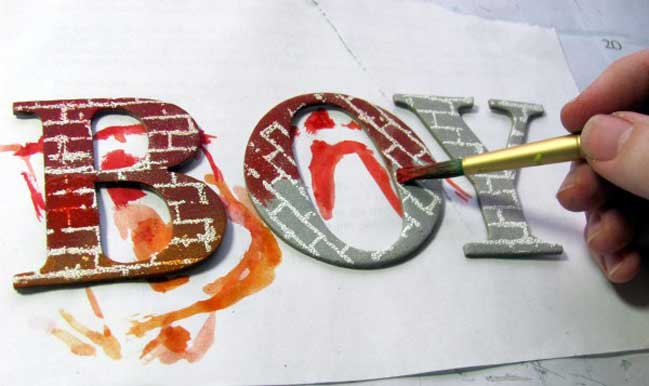 Did you know that these Twinkling H2O's are just watercolor paints with shimmer?
I used the H2O's to color in a black and white design on this My Mind's Eye paper. Think of all the patterned paper in your stash that you can transform with this simple trick!

You can also create a super-artsy look with this easy technique: create a puddle of paint on your paper, then blow at it through a straw to spread the paint around.

Let it dry and you've got a Pollack-like masterpiece!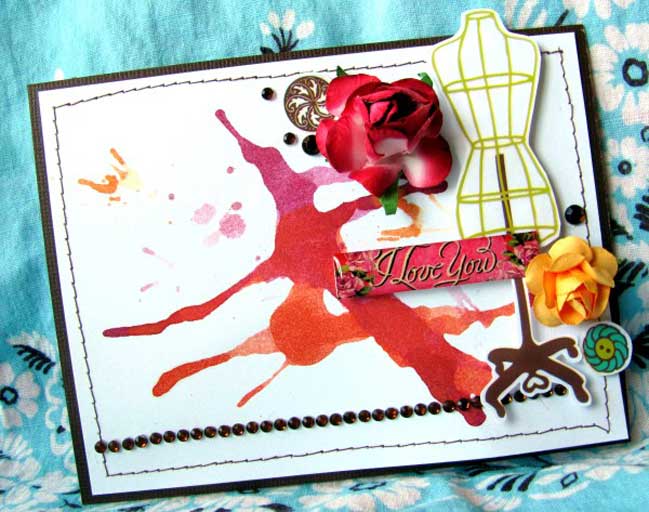 I used to think watercolor paints were just for painting landscapes, but after playing around with mine, I've realized that they are the perfect crafting tool. I hope you've enjoyed these tips… you can find more tips in my Scrapbooking Secrets.
xo,
N

Read more about:
04 March 2011

Next post: Jenni Bowlin Crop Party
Previous post: Scrapbooking Events - Mark your calendars!