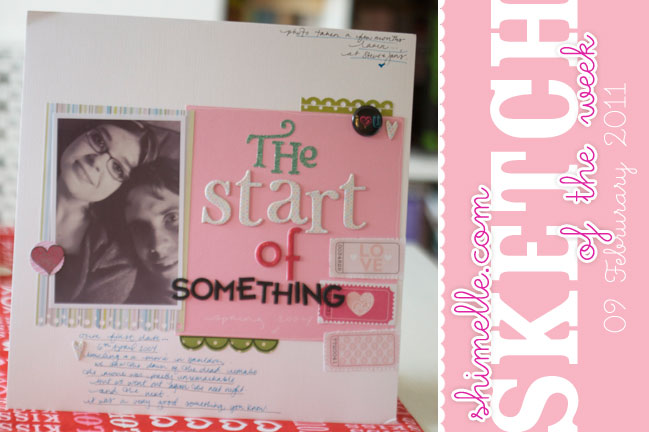 …and so it proves more difficult to find internet access in a country where most people have the internet at home and at work. Who knew it would be easier to get online in Laos than Australia? A few of you warned this would be the case and you are certainly right. I'm posting this from a McDonald's, of all places, with a connection so wobbly I will be impressed if something good happens when I hit the submit button.
So my apologies for the sporadic blog posts and the terrible state of my email inbox! We are staying with friends for a long weekend starting tomorrow, and I am hoping this means I can change my ways and get on top of everything. If you're waiting on an email from me, I'm so sorry for the delay. (That goes to our families as well as work stuff, oh goodness! I promise we are healthy and fine – just not as plugged in as usual.)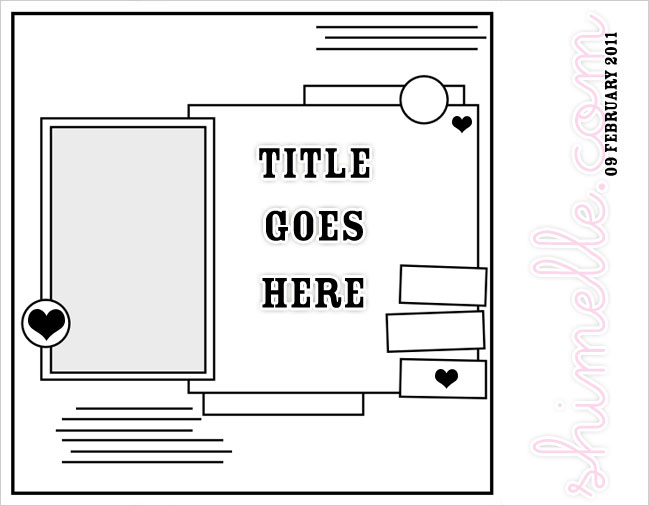 As it will be Valentine's Day before our next sketch of the week, it seemed only right to have something heart-themed and happy! So here is a bit of an older layout with an even older photo… and you can take that as inspiration for something heart-accented yourself or you can replace the hearts with any embellishment you fancy, of course.
This sketch is great for a longer title with a mix of letter stickers – perfect for using the remainders of a few sheets that are thin on the ground. OR you can reclaim that space for a second or third photo if you prefer that to the single picture option. The three spots of embellishment help bring everything together, and as long as they have some sort of theme they can be a bit mismatched, so all the same colour or motif can work just as well as three identical embellishments. All great for busting the stash!
This darned lack of internet means I haven't been able to post the great layouts that have been created from the last two sketches! I'll get that fixed as soon as I have a connection that lets me look at all your blogs. I'm dying to see your pages!! Thanks for hanging in there with me!
Happy scrapping, and appreciate your internet connection today, ha!
xlovesx

Read more about:
10 February 2011

Next post: Scrapbooking giveaway day
Previous post: Jenni Bowlin Blog Hop