Lately I've found a new app is taking my iPhone time: Instagram. It's a photo-sharing app and it's free, so it seems like something that a scrapbooker or two or ten just might find interesting, right?
Instagram is currently a pretty simple app, and although there is talk about making it more robust, I love the current simplicity. Grab it for free from the app store and create a username and password. Then there are just a few functions that make everything work: feed is a running page of images posted by the users you follow, popular is a page with the thirty-two most popular images currently on the Instagram network, share is where you upload your photos, news lists recent activity like comments on your photos and new followers and your profile has all your account settings. That's everything – easy enough!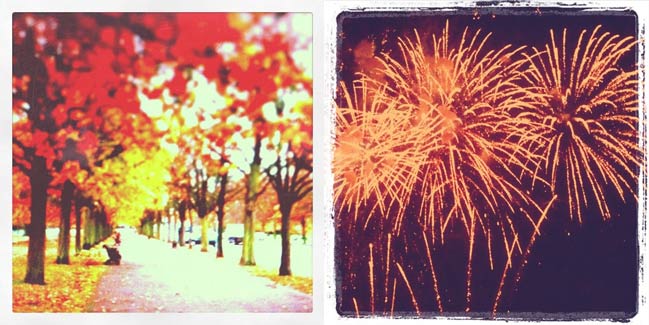 When you share your photos, you can use the camera and take the photo right then or you can select an image from your camera roll, meaning you can use any camera app you like or even photos you've taken with another camera and transferred to your iPhone. Within Instagram, all photos are cropped to square images and there are a selection of optional photo processing filters you can choose if you fancy. Which makes Instagram sound a lot like Hipstamatic except there is a big difference: Instagram images are saved at 612 pixels square: that's a web size, not a print size like Hipstamatic (1536 pixels square). To give you an idea, the images on my blog are 649 pixels wide, so it really is a web-only size and not something you'll be able to print at a regular size (mini prints might be okay) and then have a clear image for your scrapbook. For that reason, my preference is to take photos with the iPhone camera using other apps (the regular camera function, Hipstamatic and some others I'll write about soon) because then you have the original image (which is print-sized) saved to your camera roll as well as the new web-sized Instagram image. For those who don't print their photos, then they would probably think I'm a little crazy for the extra step but I think scrapbookers will understand the method to my madness.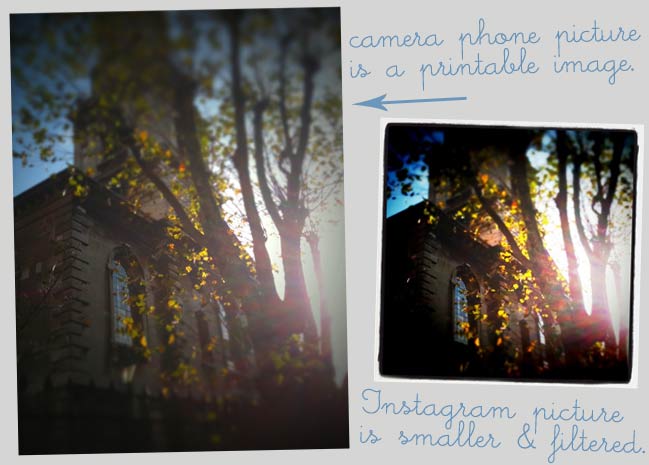 What's the point of Instagram? Well, it depends. If plenty of your friends have an iPhone, then it's a great way to keep in touch as a group and share a little about your day. Share what you've been crafting or baking, ask for opinions on new shoes or an experimental hairdo or catch up with baby and kitten photos from friends. But Instagram is iPhone only, so if you don't have an iPhone or your friends don't, then by now you're probably completely over this blog post and ready to move right along. Sorry – I don't have anything to do with the app other than giving it a try!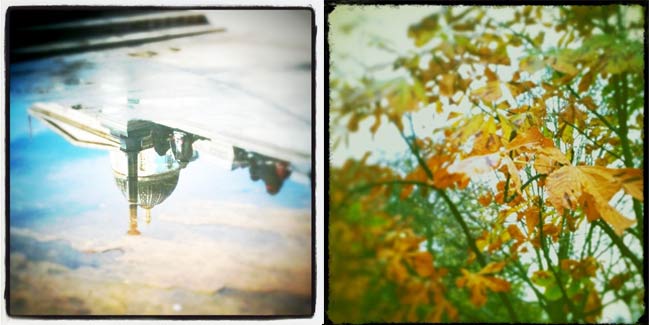 If you have an iPhone but your friends don't, there are still reasons you might love Instagram. First you can sync your Instagram with your Facebook, Twitter or Flickr account, making it a way to add photos to your account quickly, even with filters. Or you can jump right into the Instagram community and make new friends or find new photographers to follow and learn from their inspiring images. Take a look at the images under the popular tab and you'll find amazing images, and most of them have been taken with the iPhone camera. There are some pretty amazing photographers in the community sharing lots of tips for improving your images. I spend the most time on my iPhone while sitting on a train or waiting for an appointment and taking a few photo ideas away from that ten minutes of waiting is just the sort of thing that makes me love this app.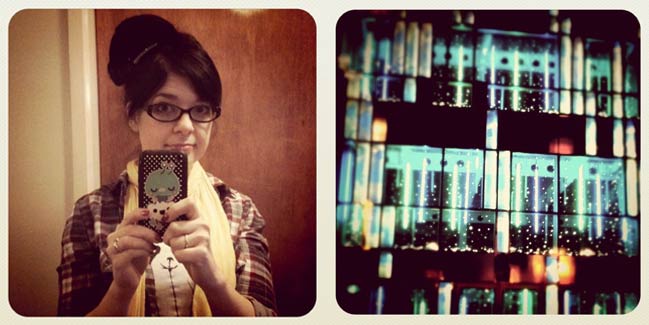 Two informal uses for Instagram: Does my hair look okay like this? and I'm standing in front of the building that looks like this. Where are you? for those moments when you end up separated in the crowd.
Does all this make the app useful for scrapbookers? If you like to capture little details of your day and document them in some way (even if you're only sharing with a few people), then yes: this is a scrapbooking app. Just be aware of the web-sized images so you're not disappointed when it comes to actually scrapbooking those bits of everyday life.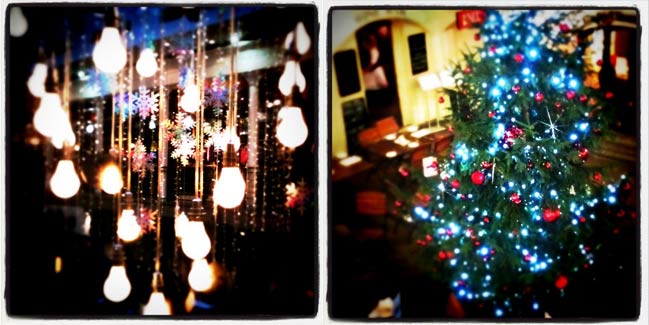 One thing I would really suggest is deciding from the beginning whether you want your photos to be private or public. If you intend to share images that you're happy for the world to see, then no problem. But if you open your account, get a few followers and then decide you'd rather only share your photos with your real-life friends, those original followers – whether you knew them or not – will be able to see your pictures. So if you would rather share only with your friends, open your account then go straight to your profile and change the privacy setting. With your photos switched to private, you'll get a request from anyone who asks to see your photos, and you can confirm or ignore each request.
If you're on Instagram, say hello! My username is Shimelle so I'm pretty easy to find. Other Instagram members I would suggest following include JoshJohnson, who is a professional photographer by day but also posts 'Instatips' with great advice on getting the most from the phone camera and the app, Paatri, who has a fab street photography style and Make_Shift, who does some nifty tricks with abstract composition and exposure. It's also cool to find a photographer in a part of the world you really like and follow them for a stream of images from somewhere you love but can't really visit all the time. I've been following user Axs for fab shots of Tokyo and I'm watching for an Icelandic Instagrammer to follow through the winter!
If you're an Instagrammer, leave your username in the comments if you like. Or share your favourites to follow. And if you have an iPhone but haven't downloaded Instagram, what are you waiting for?
xlovesx

Read more about: photography
21 November 2010

Next post: Some of my favourite scrapbooks from Journal your Christmas 2009
Previous post: Two scrapbook pages to share