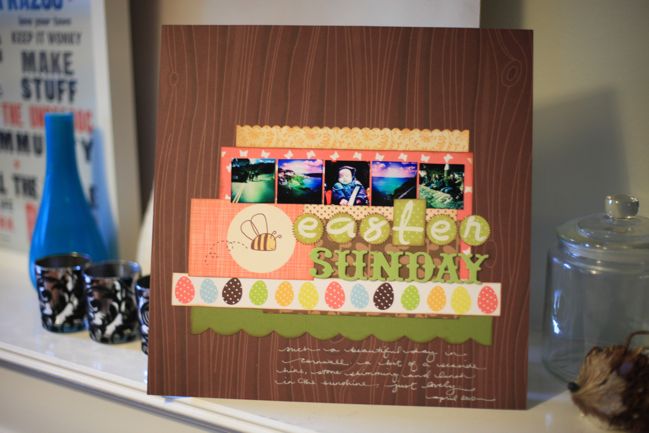 The second video in the stamped titles series has been long overdue (and in fact has been sitting here on my computer waiting for me to get with the program!) so we'll skip the drumroll! Here it is — a five minute guide to heat embossing a title for your scrapbook page.
If you've already heat embossed, then you're an old pro at this, but I often meet scrappers who haven't tried it, so I wanted to make sure we included this core technique early in the series. In future editions we'll be building on heat embossing with other techniques like resist and adding other products too. If you've never heat embossed before, it is super easy so you'll be an embossing superstar in no time.
So have a watch of this… but also, don't miss the giveaway at the bottom of this post!
Giveaway time! If you go to this post on the Banana Frog blog you will find details of a mystery phrase. (It will only take you a couple seconds to find it, I promise!) Go find the mystery phrase and come back here and leave the mystery phrase in a comment on this post. (You can say other things in your comment too, of course! Saying hello is always lovely!)
You have until the end of this Sunday to find the mystery phrase and leave it in a comment on this post. I'll pick one poster at random to win a fab prize pack of Banana Frog stamps and some handmade stamped goodness from me too.
Good luck!
xlovesx

Read more about:
03 August 2010

Next post: TTV Photography for Scrapbookers
Previous post: A scrapbook page and a song