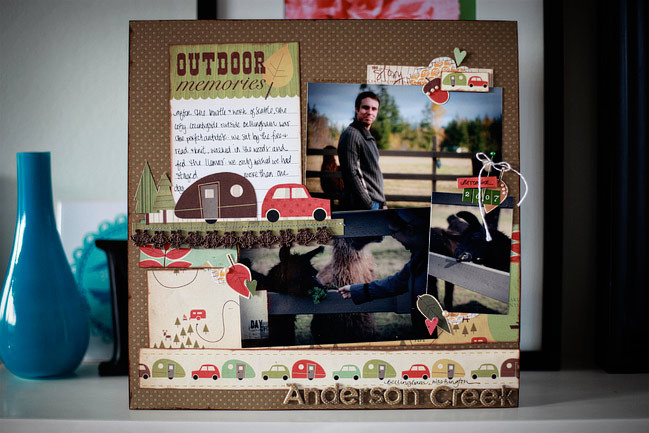 When Cosmo Cricket jumped on the scene I think I missed the memo. La, la, la I went on about my life without knowledge of the Cosmo. And then one day I picked up some paper, started scrapping with it and someone asked me what it was. I nearly fell out of my chair because I didn't know off the top of my head – because there may be some people with minds that can count the number of toothpicks that fall to the ground, but I can merely spot patterned paper brands at fifty paces – and I had to look. 'Well, it says Cosmo Cricket!' and no one at the table had ever heard of that company at all. So we all went back to the shop where I found it, had a look around and pretty much bought everything else that Cosmo Cricket place had put out for sale!
Years on I am loving Cosmo more and more. Woodgrain in bright colours! Woodgrain on chipboard letters! Paper airplanes on patterned paper! Amazing colour schemes like the Girl Friday collection! Seriously, it makes me use lots of exclamation points! You can find daily inspiration on the Cosmo Cricket blog too.
Also, Cosmo is even better when enjoyed with party tunes!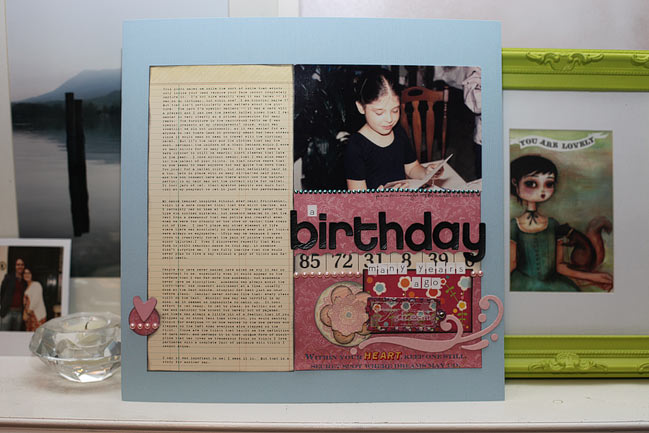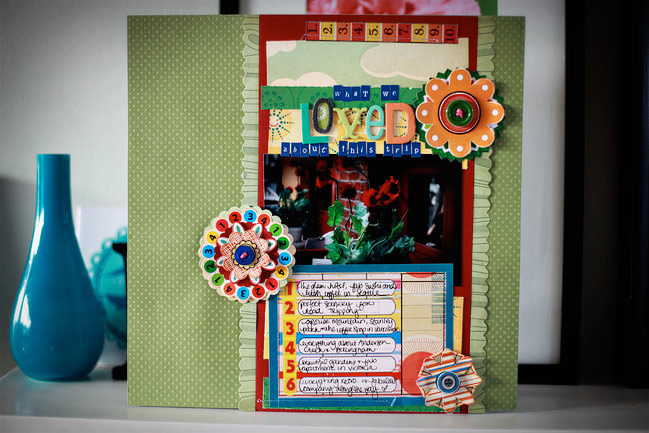 Your 2pm challenge: choose any of the four layouts above to scraplift. They all feature Cosmo Cricket supplies but you don't have to use Cosmo stash to participate. Make something, upload it to your blog or page gallery and leave a link in the comments of this post.
One randomly chosen entry will win a prize pack of Cosmo Cricket scrapbooking supplies.
You can enter any time between now and 6am Monday morning UK time.
Happy scrapping!
xlovesx

Read more about: inspiration-party
17 April 2010

Next post: Inspiration found in adorable creatures
Previous post: Scrapbooking inspiration found in furniture