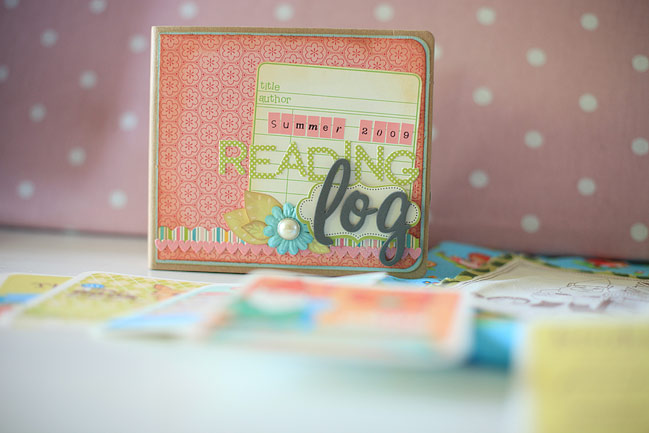 ©twopeasinabucket.com. Click for supplies.
You know what I have been extra terrible about recently? Reading actual books. For someone who claims she likes to read, I have made zero progress in reading anything in 2009. It's not that I don't want to read—I'm actually halfway through a book I love! But finding time to finish it has been a huge obstacle. I was looking forward to finishing it on the plane last week and it didn't even make it out of my bag due to the pure exhaustion by the time I hit that completely uncomfortable seat.
So it's time for this to change! And I've made myself a mini book so I can truly commit. In fact, I went ahead and made a book bag and a stack of bookmarks too. You can find the minibook here with instructions and tips as this week's free class at Two Peas—it's the fourth in June's Make Mine Mini series. The book bag and other goodies are here. There is also a discussion thread here.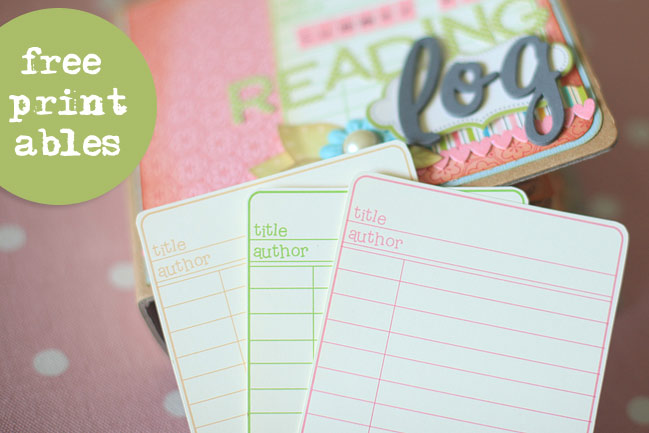 As a little bonus, this class includes a free printable sheet of colourful library cards. I really want to covertly change all the cards in my local library to these pretty colours! But since they have gone all electronic, I'll just save the pretty colours for the scrapbook I suppose. You can download the free printable library cards here (you'll need to click one more time to download the PDF – but it's there in the description).
If you take inspiration from any of these projects this week, you can enter to win a prize from Two Peas—you'll need to upload your project to the gallery there and check the box for 'Make Mine Mini' when you get to the list of challenges. That challenge runs for a week, but of course the library cards are yours to use for your projects any time!
What's on your summer reading list?
xlovesx

Read more about: colour
29 June 2009

Next post: Is that the end?
Previous post: Writing in colour